Personalize appearance of your
MangoApps portal
Themes, photo style, font and color all can be personalized by an individual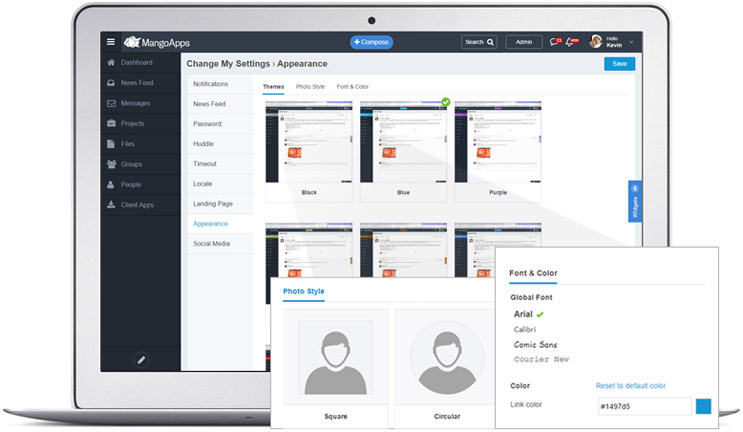 Set the activity you want to be notified over Email by setting your email notifications
Reduce the number of emails you get by only turning on only what you really need an email for.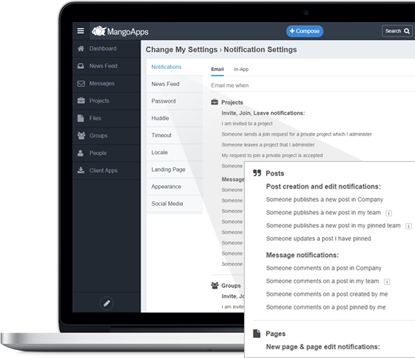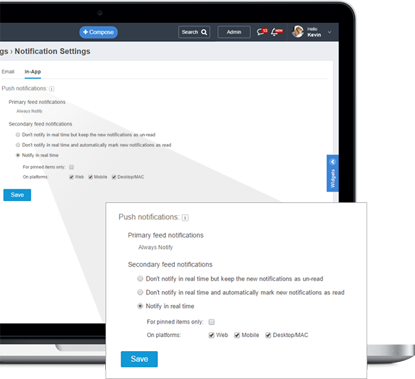 Personalize your in-app notifications across web, mobile and desktop
Control if you want to be notified about secondary News Feed on only a specific platform and would like to automatically mark them as read.
Personalize your primary vs secondary feeds, order of comments and more
Configure the order of tabs in your News Feed page, the type of News Feed you wish to receive as primary, order the comments from newest on top or oldest on top as per your working style.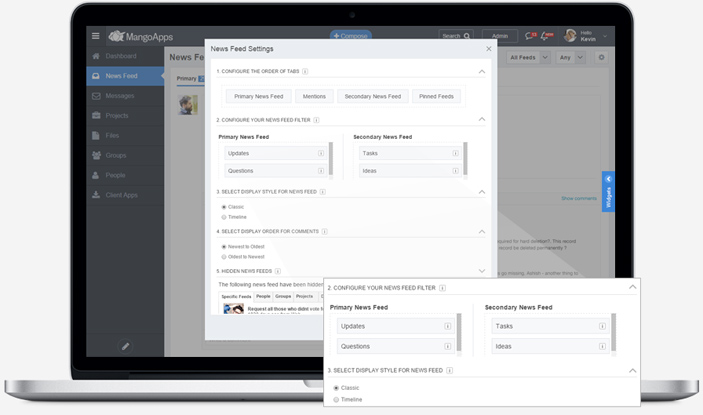 Personalize your language, date,
time preferences
Set your date format, time format and the primary language of choice for your portal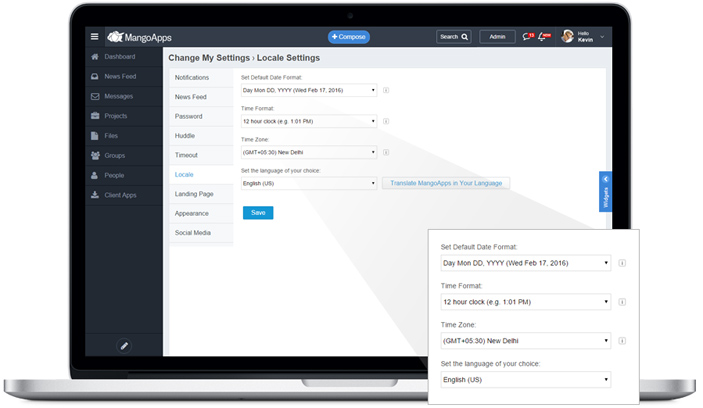 Personalize your custom status
Custom status is a great un-intrusive way to let your co-workers know your current status or post a link to something, without pushing out a feed or email notification to them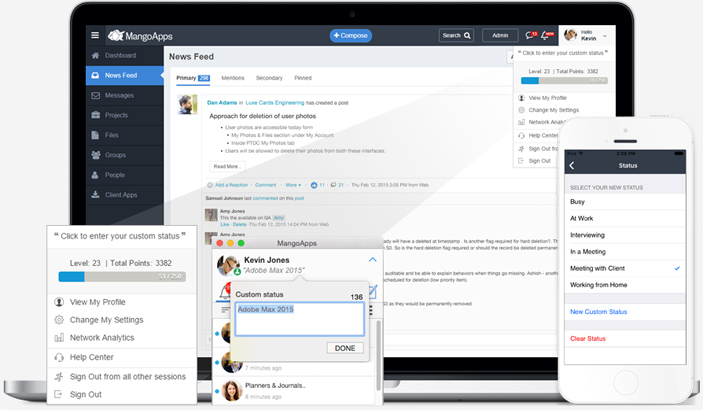 Pick your landing page post login
In MangoApps Team Collaboration select if you would like to have Dashboard vs News Feed as your default landing page.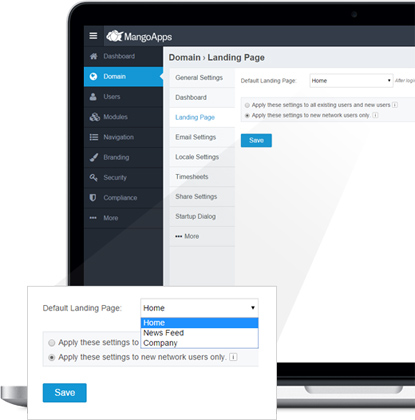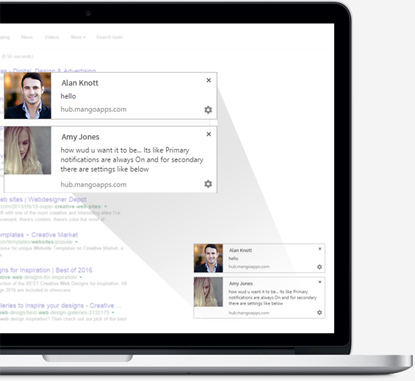 Chat notifications on a different web app in the browser
In MangoApps Team Collaboration when you are on a different web application other than MangoApps, you can configure to still be notified of your IM chat notifications.
Personalize your
primary navigation
Pick the modules you want to have on your left primary navigation, in the order you want them. Even better create your own shortcuts and add them to the navigation bar. Your personalized primary navigation is available across web and mobile platforms.