A One Stop Shop For
All Your Learning Needs
Does your LMS fuel employee growth & provide a positive learning experience?
Getting Started
You have gained access to MangoApps LMS. Now what?
Scroll down for a step by step process of how you can leverage our LMS solution to work for you.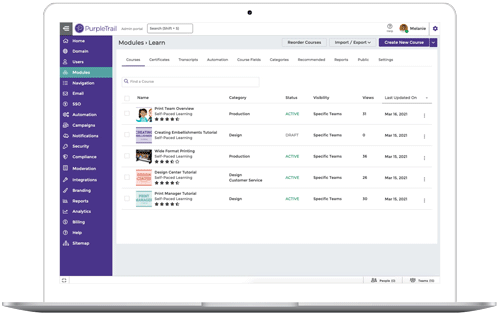 Create or import a course in minutes
Whether you want to create a course from scratch, use our pre-built templates, or import courses from somewhere else, we've got you covered!
It's as easy as 1 2 3!
2.
Assign the course to specific teams, groups, departments, or individuals
3.
Fill out course information using a simple walkthrough process
Onboarding employees
has never been easier
Need to onboard a new employee? Set them up for success by providing them with the training resources they need to hit the ground running.
Automate this process so that employees are provided the correct training courses without you having to lift a finger.
or ex.: If you hire a factory worker, simply add them to the department/group & they will be automatically assigned to the relevant machine-learning training courses upon their arrival.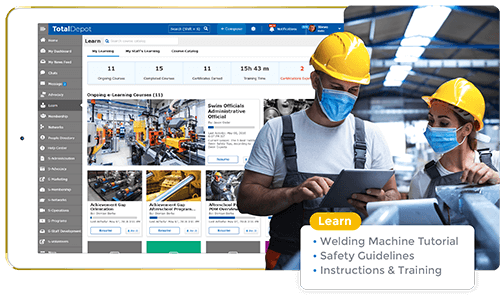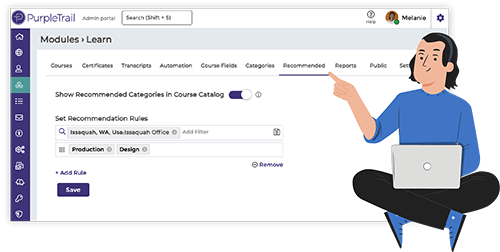 Assign mandatory courses
with a click of a button
For those tricky compliance regulations within your industry, assign mandatory training courses and ensure that everyone has received the latest training requirements.
Maintain a high level overview of
employee learning progress
It can be difficult to gain insights into individual employee knowledge. With MangoApps LMS's learning tracking, you can receive real-time analytics and maintain a comprehensive overview of where employees are in their courses/certificate completion.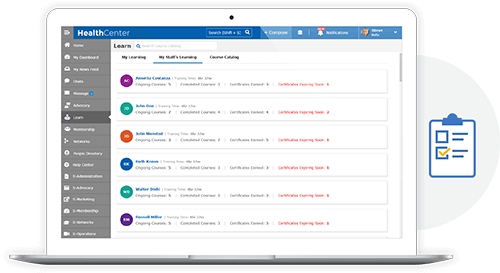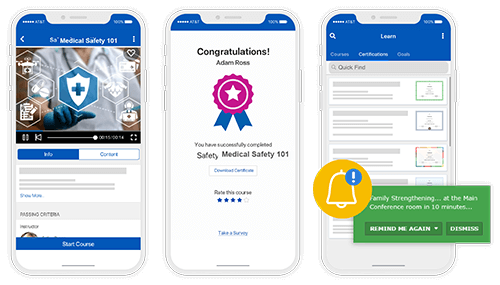 A hands off approach to employee training
Automate your LMS processes so employees receive a reminder when they haven't completed a course. Maintain employee compliance with automated reminders for when it is time to recertify their skills in a certain topic/course.
Create growth opportunities
Invest in employee skills and knowledge by developing an educated workforce. Provide training course opportunities for your employees to grow their skillset and earn that promotion they have been coveting for!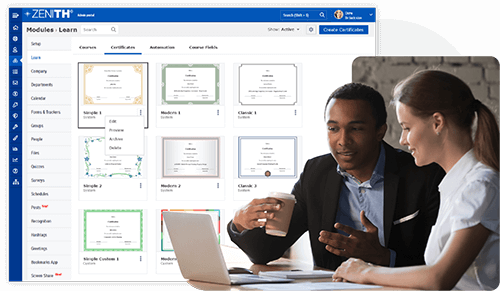 Instant Access To
Your Learning Resources
With MangoApps LMS's mobile app, it has never been easier for employees to grow their knowledge.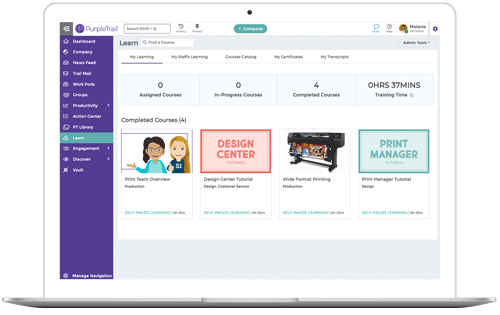 A learning experience that's
ACTUALLY engaging
With a large slew of offerings, employees are able to easily engage with training. Improves knowledge retention
Engaging multimedia content
Interactive quizzes
Instructor-led courses
Social media style learning
And more!
Participate in a learning community
We believe that the best source of learning can come from your peers! With our social learning element, you are able to ask questions, comment, and engage with coworkers on topics. Community features like reviews, ratings, and Q&A let learners interact with each other and improve their experience.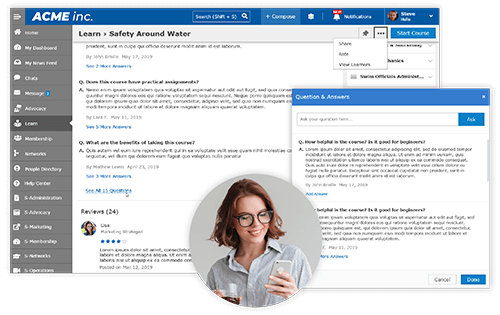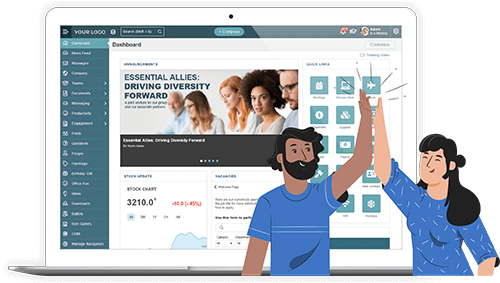 Don't have a stagnant workforce
Your employees are your most valuable asset. Invest in their growth so they can acquire new skills and make your team stronger.
Gamification
Point systems with tangible prizes encourage friendly competition among teammates by tracking progress through showcasing leaderboards and awards.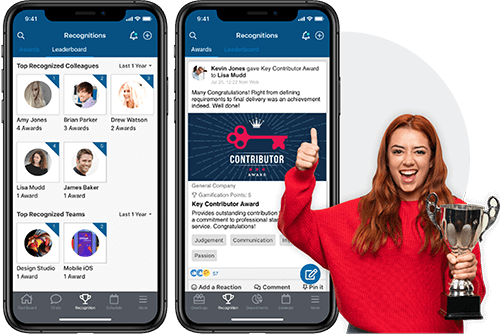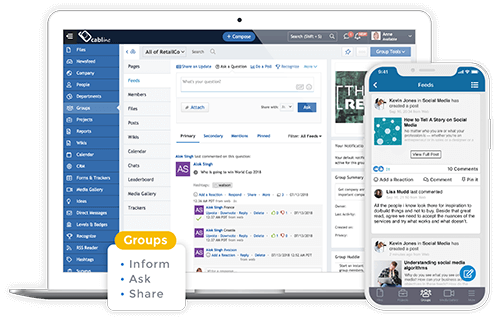 Share knowledge
With Mango Groups, newly onboarded employees are provided a space to share information, ask questions, and improve team knowledge. You can also create a group to capture and transfer knowledge between experienced employees and new hires, ensuring that no knowledge gets lost when an employee leaves the organization.
Get Started
MangoApps LMS is the perfect learning solution for any organization looking to build an engaged team of thinkers and doers. Business growth and personal growth have never been so well-aligned, and both start with learning.
Free 14 Day Trial
No credit card. No commitment.