ADP Virtual Assistant
Employees can quickly access their Workforce Now HR information through the ADP virtual assistant widget.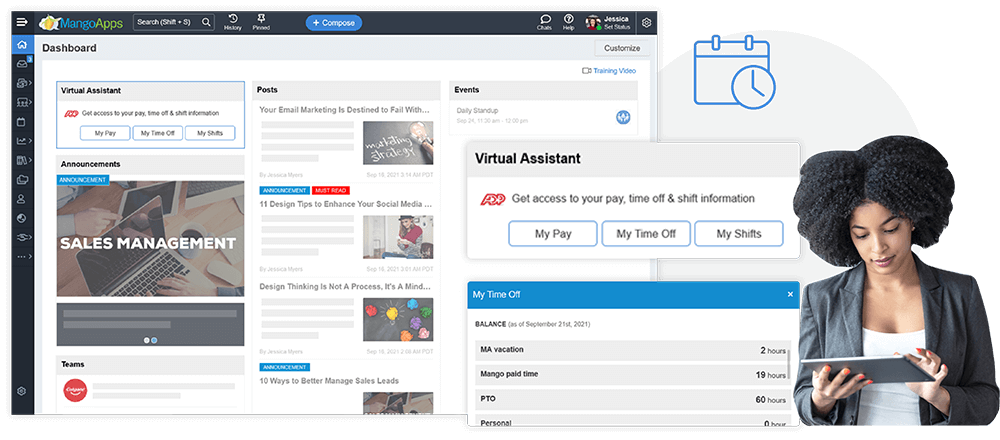 Simplified Onboarding
Make onboarding easy with MangoApps. When a new employee joins your organization,
their account is automatically created in MangoApps.
ADP Connector
MangoApps' ADP connector imports users from ADP, and automatically syncs changes to user accounts every 15 minutes to accommodate for new hires, terminations, or changes to user profile information.
User Provisioning
When given consent, MangoApps' ADP connector will automatically import users from ADP into MangoApps. Automatic user sync occurs every 15 minutes to ensure employee info always remains current
Admin Control
Your MangoApps admin has complete control over what information is made available to your employees via the ADP virtual assistant (i.e. 'My pay', 'My time off', 'My shift').