All Company Branch &
Office Details In One Place
Give employees a simplified space to find and share location-based information.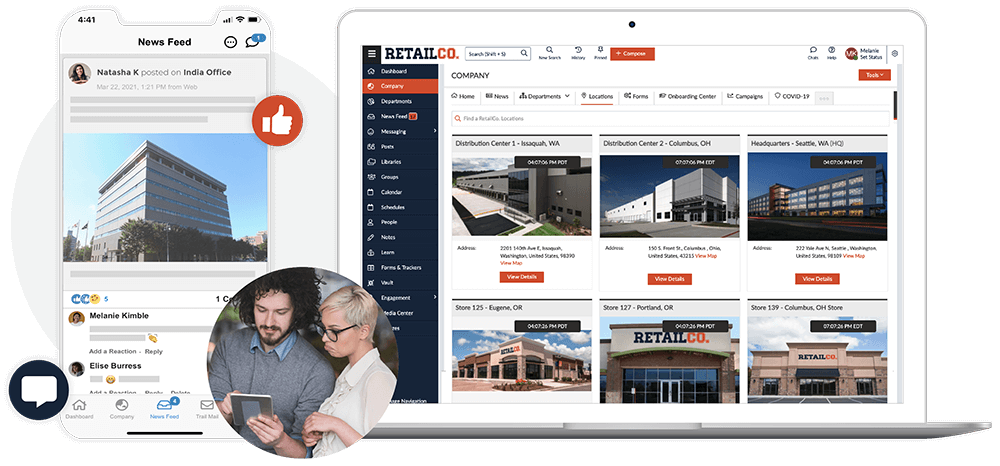 Discover & Engage With Colleagues
Branch-based groups improve local employee engagement and company culture as employees
get to know and interact with each other.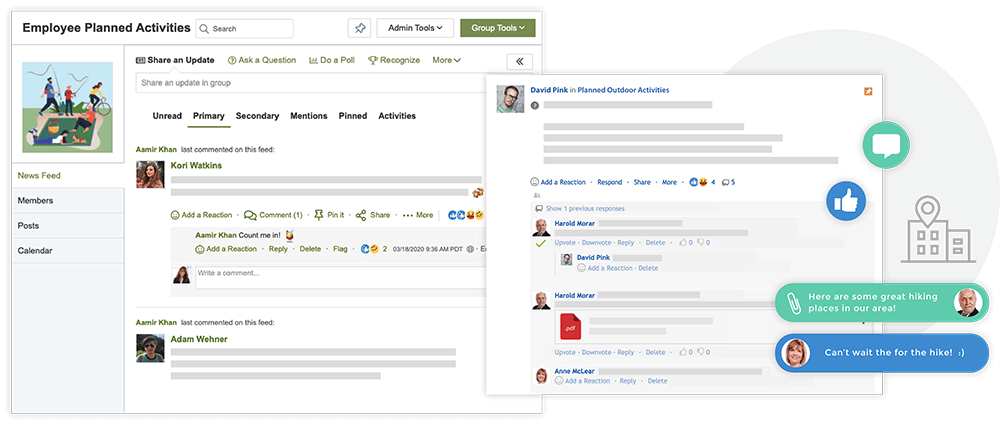 Auto-create Groups
Add employees to specific groups based on their selected office location. These auto-created local groups give employees within an office a space to communicate and share information.
Complete Admin Control
Admins can include unlimited details about each office location, including adding custom fields, links, and external contacts based on the specific needs of the company.
Bridge The Gap With Remote Workers
Employee access to office hours, local time, company holiday, and other location details are in one easily searchable section. This makes it easier for remote workers to collaborate and communicate across time zones.
Company Holidays
Admins can select company celebrated holidays for each branch and office location. As cultures differ from branch to branch, admins can choose from a list of popular holidays, or add their own to the list.
Additional Office Location Features
Admins can upload multiple office locations at once, saving time integrating their company information.
Admins can easily edit, configure, or add additional fields to represent a location's unique hours, holiday, and culture.
Adding a new office location creates a new company page for that branch. This is a designated space for the specific needs of that branch and its employees.
How Our Customers Use Office Locations
Share Information
Share important office-based information in one central location
Create Office Directories
Create user-friendly office directories with detailed information about branch locations
Improve Company Culture
Strengthen office company culture by providing a space for local communication
Discover Colleagues
Easily find colleagues and important contacts by viewing employee directories filtered by location
Send Updates & Notifications
Post notifications and send out updates to established location-based teams