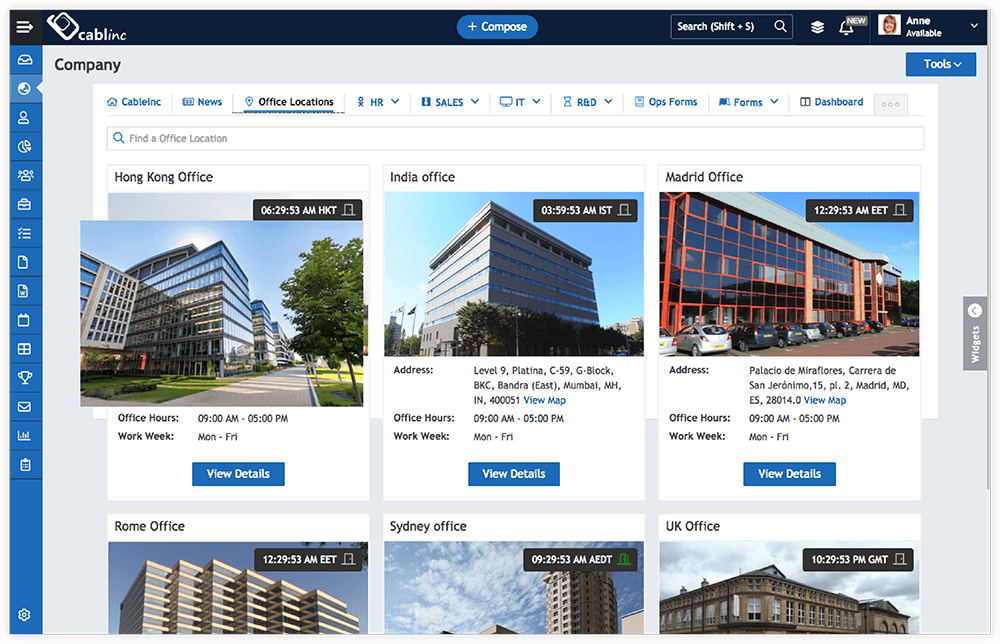 All company branch details in one place
Provide employees with one central place to easily access all company office location information. The detailed office locations can include everything employees need from basic information like local time (in realtime), address and office hours to detailed and specific content like company holidays and important contacts. Employees can browse offices by location or use advanced search filters.
Auto-created groups for each office location
With Office Locations, employees are automatically added to groups based on the selected office location in their employee profile. These auto-created local groups give employees a space to communicate and share information relevant to their location.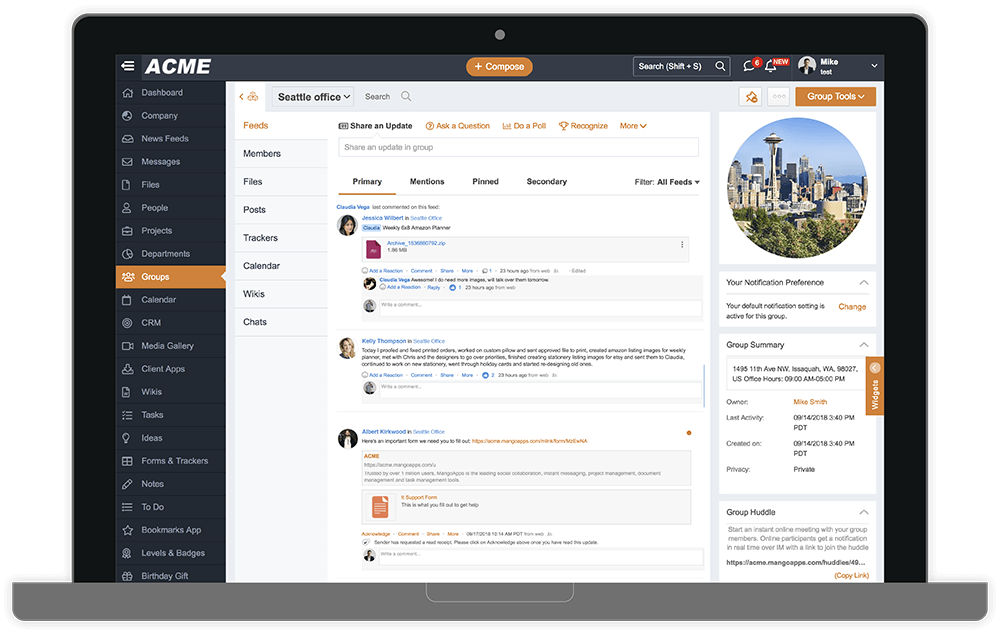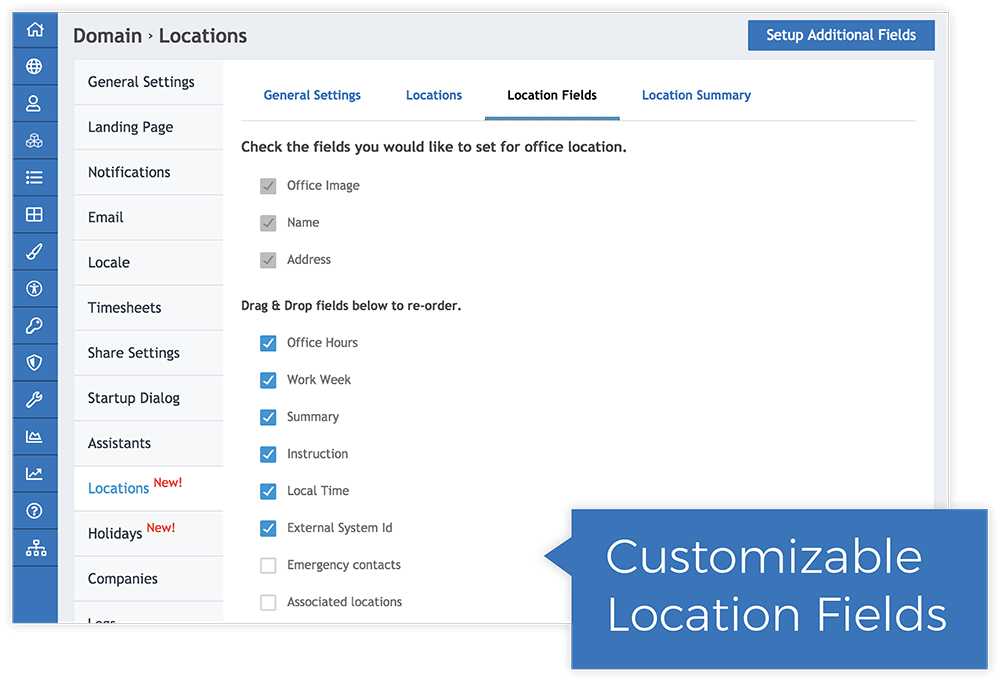 Add unlimited details & content for each location
Admins can include unlimited details about each office location, including adding custom fields, links, and external contacts based on the specific needs of the company. The group associated with the office location is also the perfect place to share important branch documents, guidelines, paper work or anything else you want the employees of the branch to have access to.
Discover & engage with co-workers at any branch
Branch based groups improve local employee engagement and company culture as employees get to know and interact with each other. These local groups offer a space for natural, everyday communication where employees can put together after-hours sports teams, offer recommendations, ask local questions, start an employee buy/sell page and more.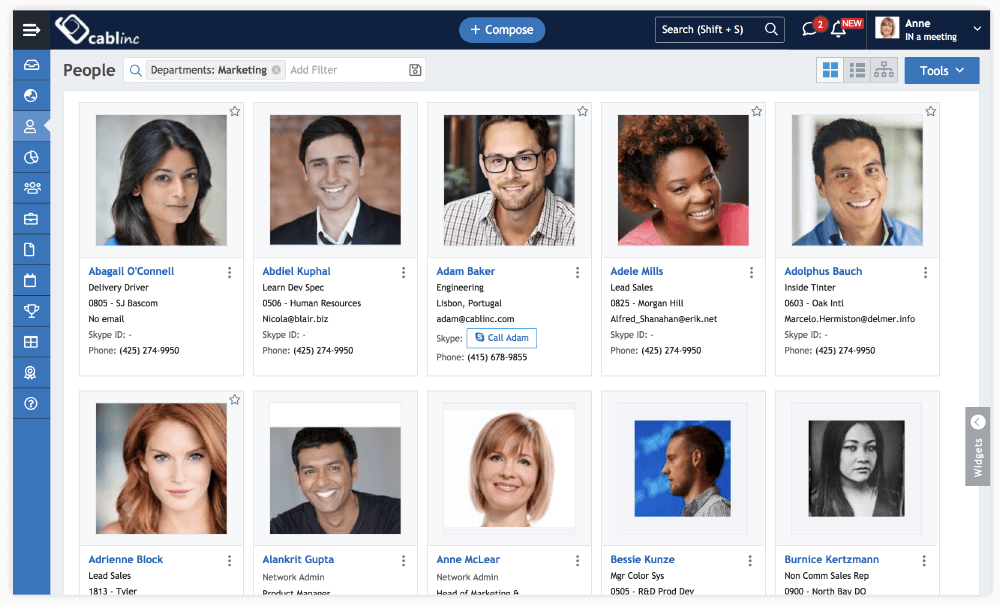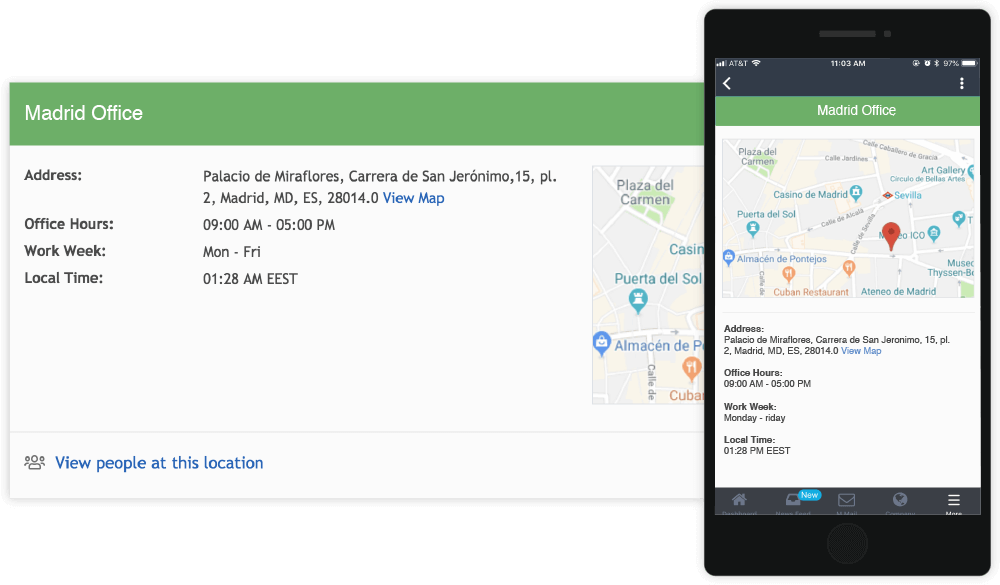 Coordinate with remote co-workers better
Employee access to integrated maps, local time, company holidays and other location and facility details in one easily searchable section helps increase awareness of other branches and makes it much easier for employees to collaborate, coordinate and communicate with their coworkers and supervisors in other regions, countries, and time zones.
Setup company holidays based on office location
Office Locations allow admins to select company celebrated holidays for each branch and location. Because holidays and cultures differ from branch to branch, admins can choose from a list of popular holidays or add custom office holidays to the list. Once holidays are enabled they appear on the locations page for that office and on the company calendar for employees working at that location.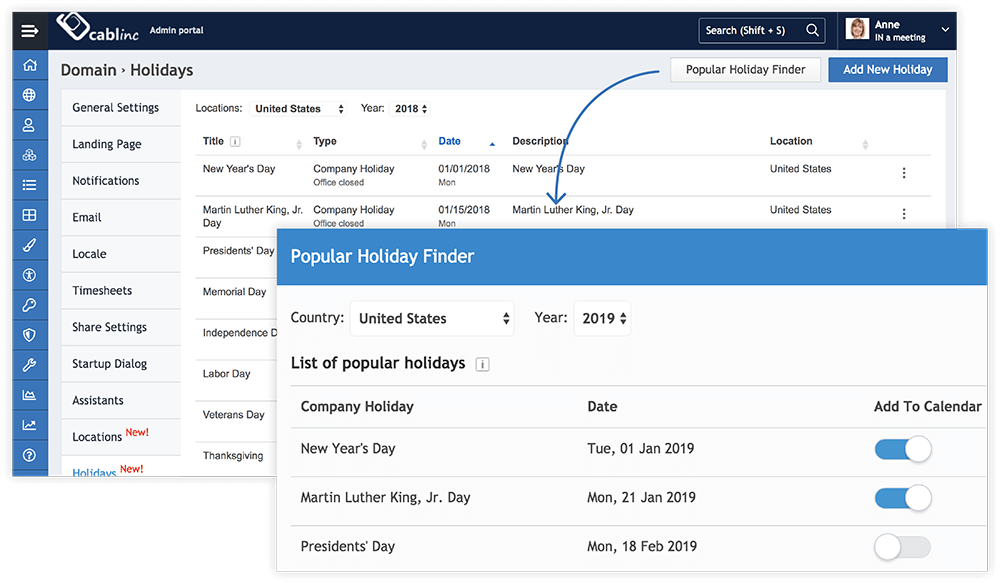 Additional Office Location Features
Import Bulk Locations
MangoApps lets admins upload multiple offices, stores and facility location information all at once, saving admins time integrating their company information.
Custom Fields
Admins can easily edit, configure or add additional fields and details to perfectly represent a location's unique hours, regulations, holidays and culture.
Create Company Pages
Adding a new office location also creates a new company page for that branch. This is a designated space designed for the specific needs of that branch and its employees.
Attach Office Floor Plans & Map
With each location, admins can optionally attach an office floor plan to unique office locations.
How Our Customers Use Office Locations
1

Share important location-based information in one central location

2

Create user-friendly office directories with detailed information about all branch locations

3

Provide easy access to important location-specific plans, documents, files and forms

4

Strengthen office company culture by providing a space for natural local communication

5

Post notifications and broadcast messages to established location-based teams

6

Easily find colleagues and important contacts by viewing employee directories filtered by location

7

Simplify location hierarchy by linking connected offices and branches together
Bring your frontline and office teams together on one common platform
It has never been this easy to create the perfect employee experience for your deskless and deskbound workers. Contact us to discuss requirements, pricing, rollout and support. Get your free demo today!