Portal that brings it all together
By combining modern company intranet tools and corporate communications into one comprehensive service, Mango Intranet makes it easy to create a central go-to location for all employee resources and communications.
Centralized Source of Information
Provide employees with a single space to quickly and conveniently access all of their important company communication.
Access Important Resources
From company calendars to employee insurance information, make accessing important resources fast, convenient, and easy.
Unparalleled Organization
Create organized and effective department spaces for teams to share resources, communicate, and collaborate together.
Intuitive and Easy
Remove frustrations and increase overall employee engagement with a simple and straightforward user experience.
Inclusive and Inviting
Build a lasting company culture with personal employee profiles, detailed people directories, and extensive org charts.
Available Everywhere
Offer employee the freedom to work from wherever they need with an intranet automatically optimized for smart device.
Completely Customizable
Reflect your brand values, office culture, and internal organization with a completely customizable company intranet.
Trusted Security
Keep information under constant protection with guaranteed security measures designed to meet the needs of any industry.
Native mobile apps for anytime, anywhere access
Easily connect all of your employees regardless of role or location. MangoApps' mobile apps deliver rich mobile user experience that interchanges seamlessly with the classic desktop experience.
Easily integrate existing systems
Bring other tools and systems into one integrated digital workplace using our built-in Integrations. Built-in integrations are super easy to use. Just turn-on a switch to enable and check a few boxes to customize & configure.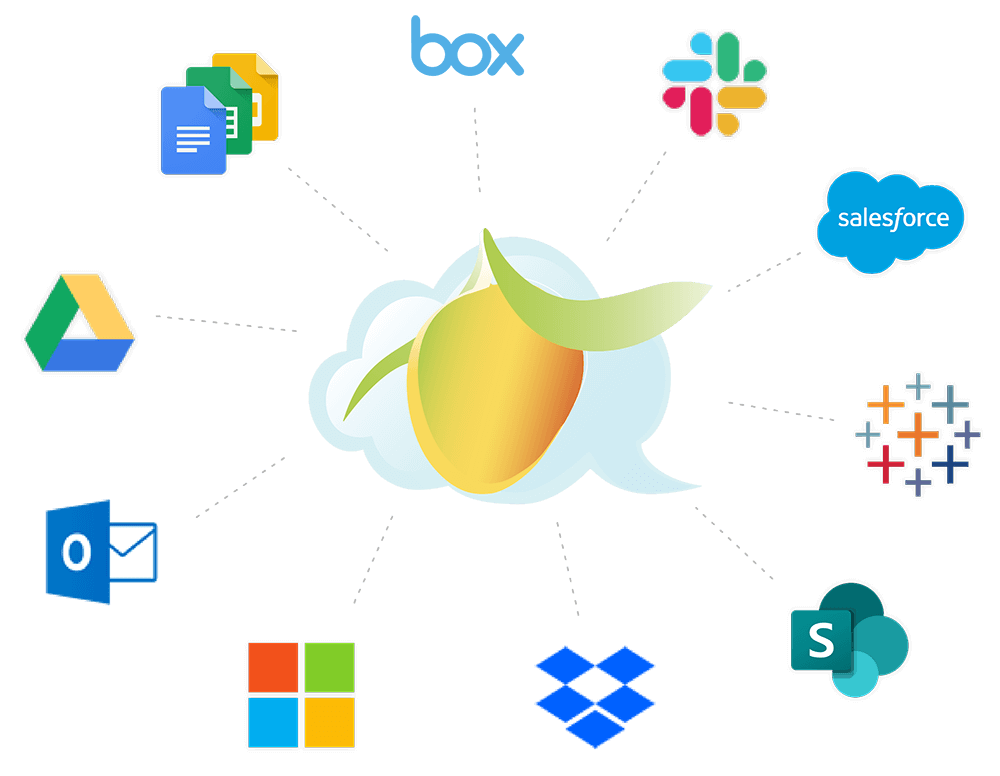 Company-wide deployments at hundreds of enterprises worldwide
eBook: How to Successfully Launch Your Social Intranet

Perfectly crafting an intranet, enterprise social network, or any other kind of collaboration platform takes time, patience, effort, and understanding. From outlining goals and finding a vendor to company branding and document organization, the initial preparation phase is what enables long term employee progress.

Download Now
Provide a unified employee experience with MangoApps
Bring intranet, teamwork, training and content management into an integrated employee experience. It has never been this easy to create the perfect employee experience. Contact us so we can go over your requirements, demonstrate MangoApps, discuss pricing, rollout & support.