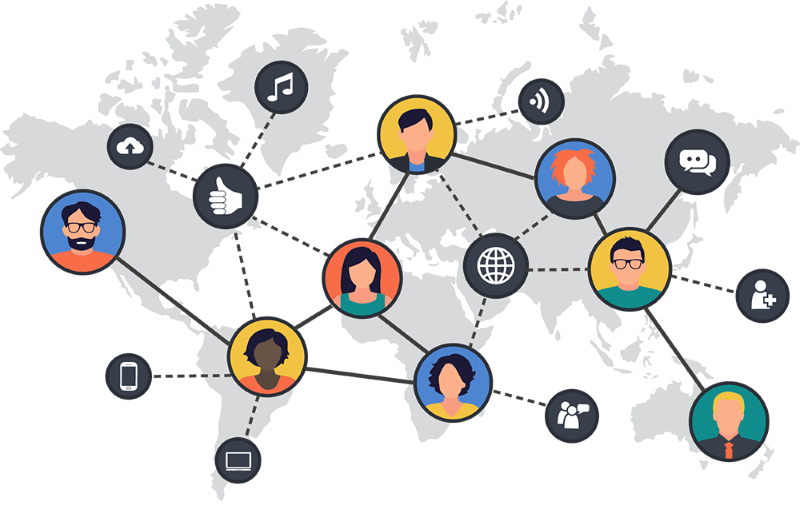 Bring your company together
Easily create a private, secure, social network for your employees using Mango ESN. The company social network helps employees connect and engage across your organization. Use familiar features like News feed, Groups, Chat, and Recognition to get people talking and working together.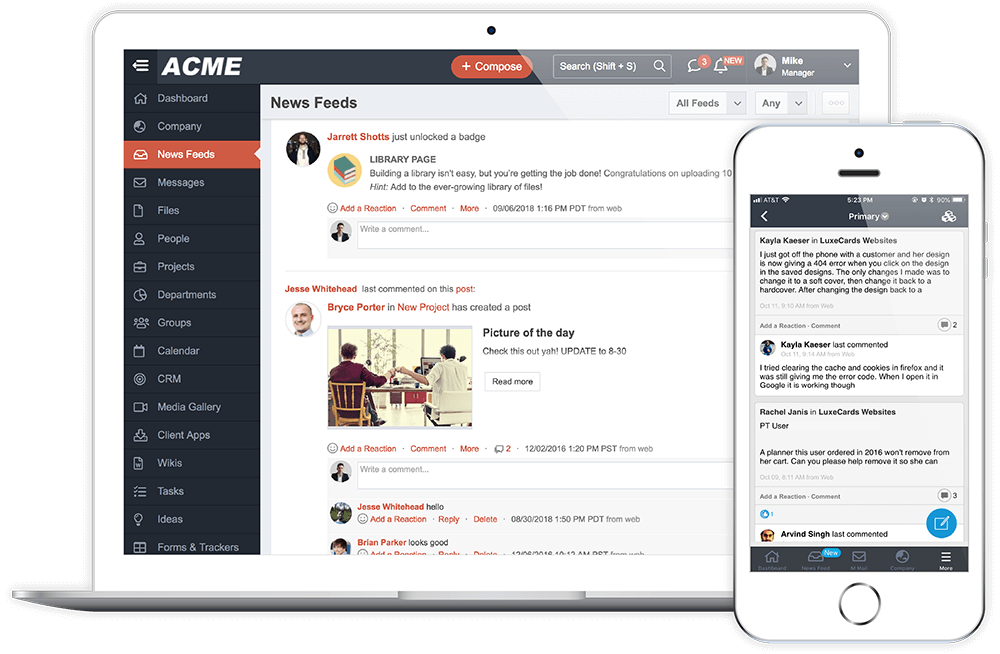 Share what you are working on
Extend the reach of your internal knowledge sharing and encourage breakthrough thinking and innovation through bottom-up communication with enterprise microblogging. Providing an effective way of information sharing, employee microblogging also ensures that knowledge remains within the organization should some employee leave.
Private, public and unlisted groups
Based on the purpose of the group decide whether you want to keep it public for everyone in the company to view it's content or only have the content visible to its members. In private groups, the content is visible to members (& domain admins) only but they are shown in the group listing so users can send it their join request. Unlisted groups are not listed and are known to members only.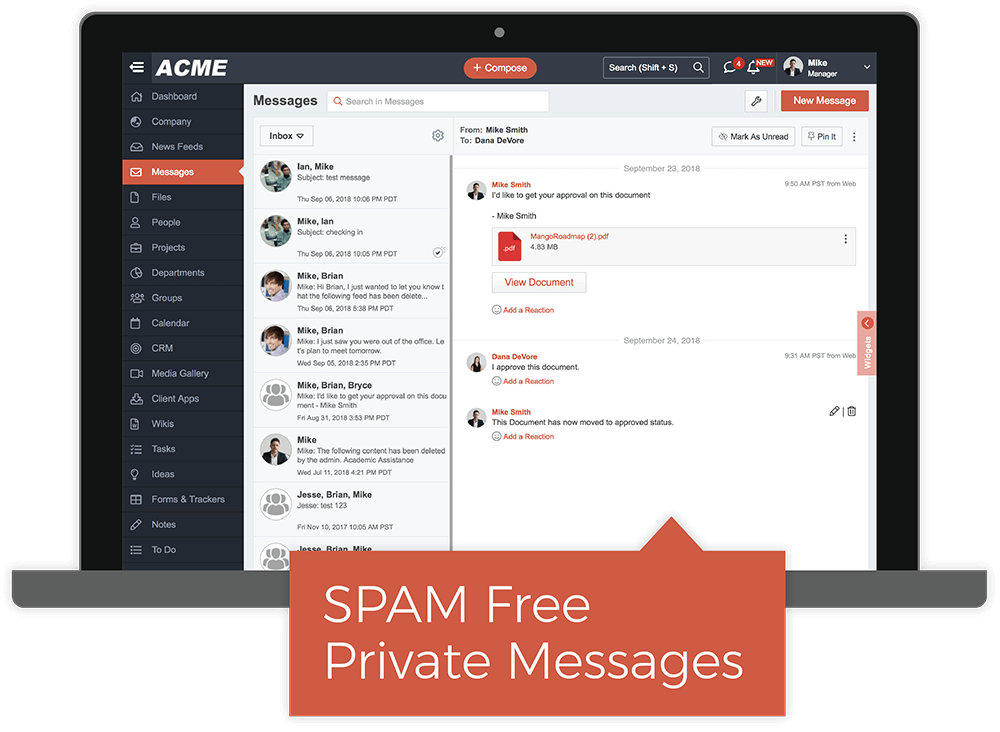 Replace Email With Private Messages
With Private Messages, MangoApps has removed the drawbacks of using email for internal communications while improving the user experience. Without the external distractions of SPAM or having to overcome the fear of phishing emails, users can focus solely on communicating. All messages are sent safely and securely and provide instant dialogue with any number of coworkers, all in the MangoApps environment.
Trusted Security
MangoApps takes all the necessary precautions to ensure confidential information and files stay safe. Files are kept secure by including safeguards such as file transfer over HTTPS from any device, 256-bit encryption at rest, HIPAA compliance and certification for EU, and Swiss safe harbor frameworks as provided by AWS.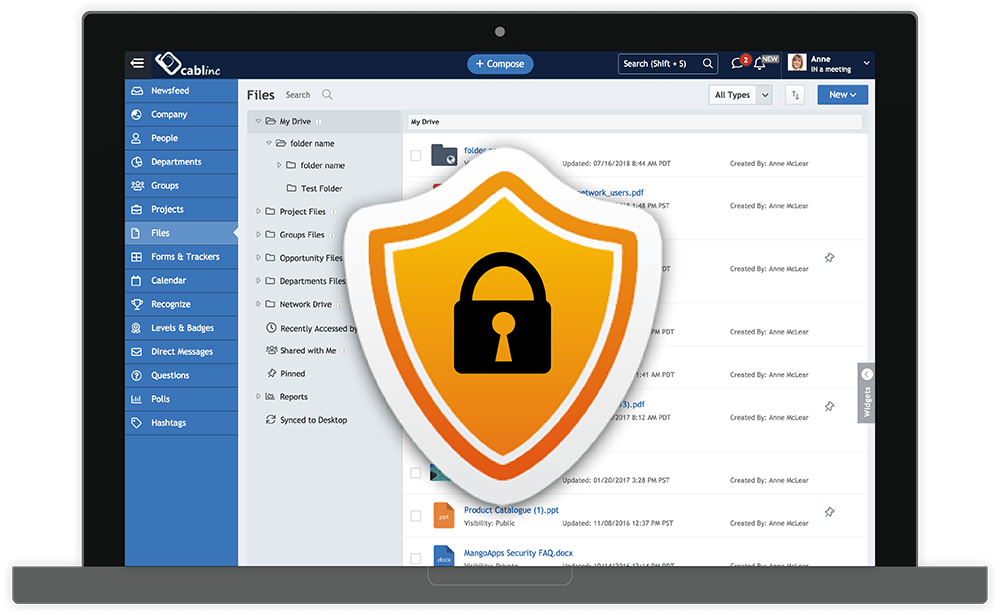 Company-wide deployments at hundreds of enterprises worldwide

Whitepaper: Connecting and empowering frontline workers

Frontline employees are the foundation of every successful organization. Rather than working in an office or a corporate environment, frontline employees are in the action, and on the literal front lines of their industry. Frontline workers make up 70% of the world's workforce and are the retail staff, hospitality crews, health care clinicians, machinist, and many other employees, that directly impact customer care and product success.

Download Now