Private, public and unlisted groups
Based on the purpose of the group decide whether you want to keep it public for everyone in the company to view it's content or only have the content visible to its members. In private groups, the content is visible to members (& domain admins) only but they are shown in the group listing so users can send it their join request. Unlisted groups are not listed and are known to members only.
Replace Email With Private Messages
With Private Messages, MangoApps has removed the drawbacks of using email for internal communications while improving the user experience. Without the external distractions of SPAM or having to overcome the fear of phishing emails, users can focus solely on communicating. All messages are sent safely and securely and provide instant dialogue with any number of coworkers, all in the MangoApps environment.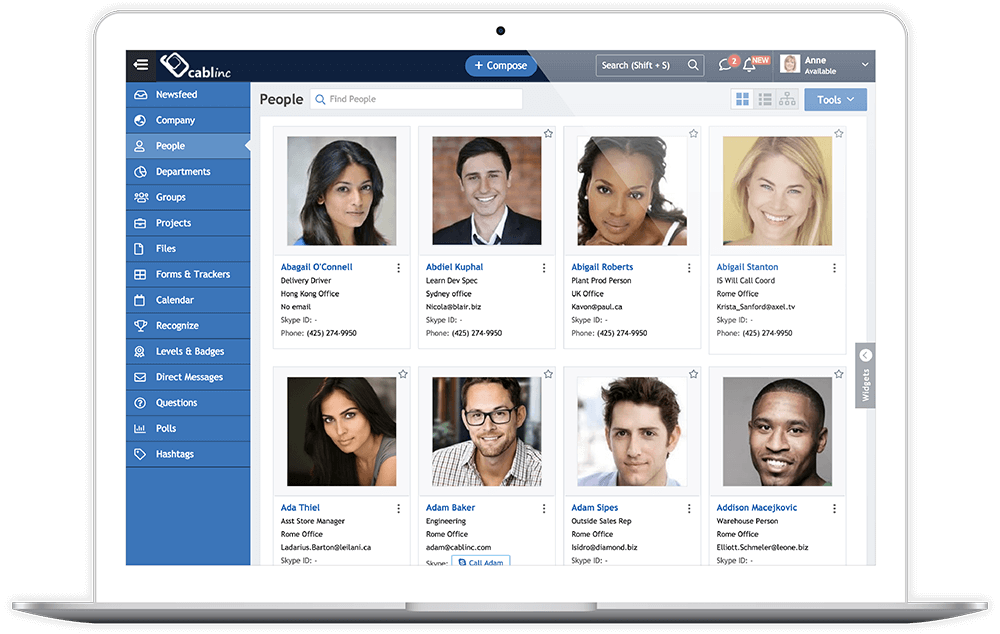 Simple Directory Views
MangoApps company directories can be browsed by either department or location. This multiple view approach allows employees to stay organized, know who they need, and find who they're looking for faster. It also helps employees learn more about their company's organizational structure, improving overall understanding and communication.
Trusted Security
MangoApps takes all the necessary precautions to ensure confidential information and files stay safe. Files are kept secure by including safeguards such as file transfer over HTTPS from any device, 256-bit encryption at rest, HIPAA compliance and certification for EU, and Swiss safe harbor frameworks as provided by AWS.
Active Directory Integration
MangoApps also has the capability of automatically building the company org chart based on an existing LDAP/Active Directory database. Org charts controlled by this integration will refer to user mapping outside of MangoApps, meaning changes must be made in the LDAP/Active Directory server.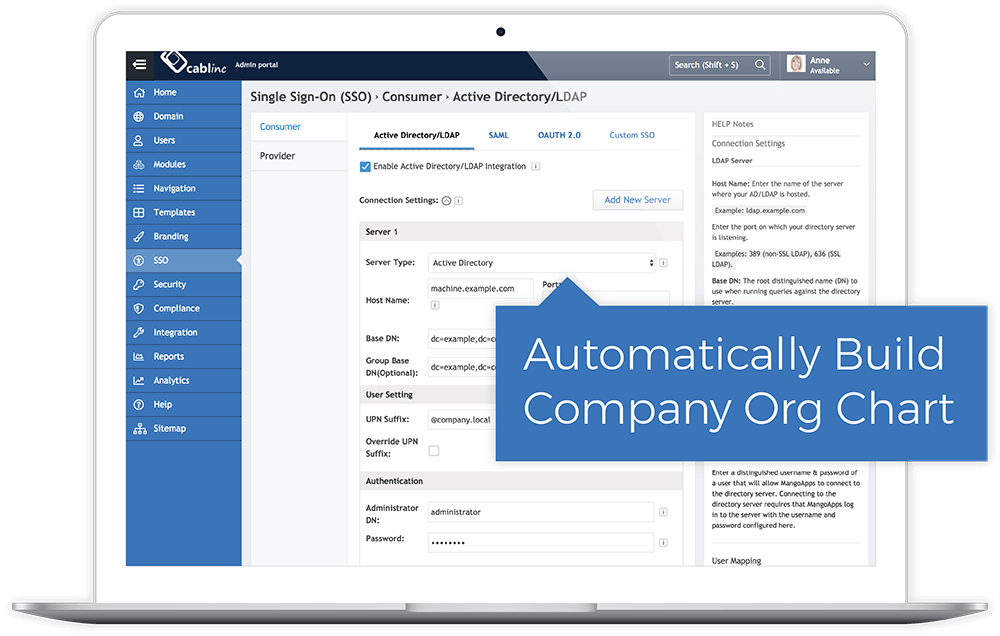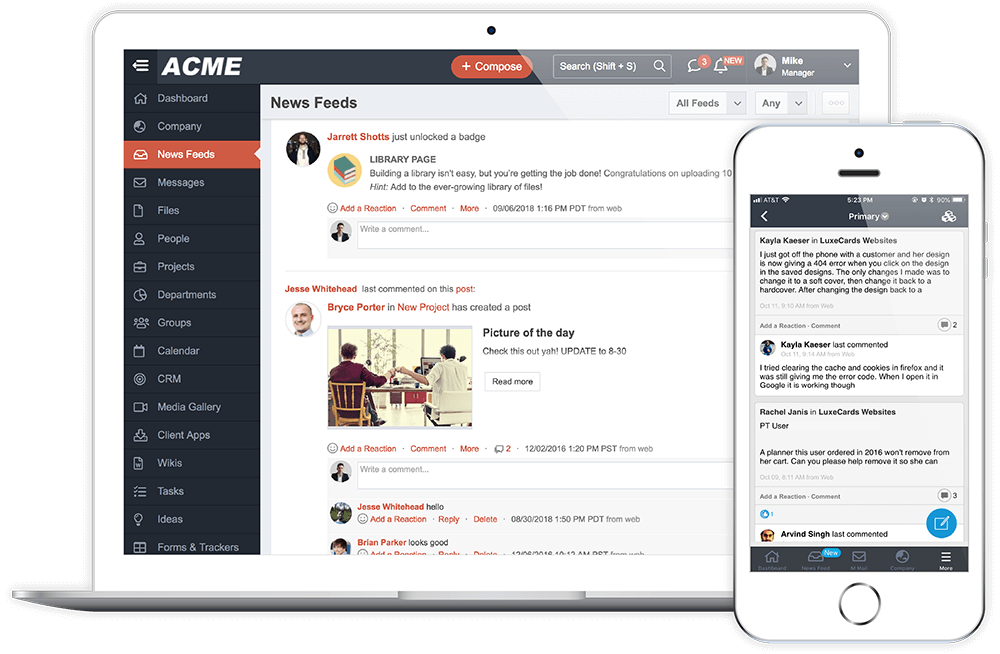 Share what you are working on
Extend the reach of your internal knowledge sharing and encourage breakthrough thinking and innovation through bottom-up communication with enterprise microblogging. Providing an effective way of information sharing, employee microblogging also ensures that knowledge remains within the organization should some employee leave.