Dashboard
One-Stop Shop For Everything
That Matters
The MangoApps Dashboard is a customizable home for all content and tools to improve productivity.
Learn More >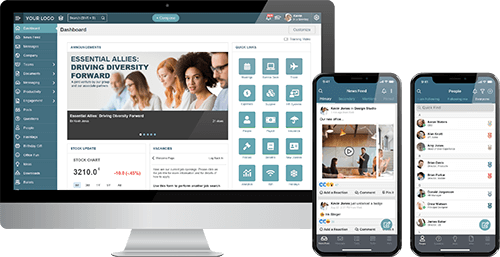 Branding & Customization
Make The Platform Feel Like Your Own
Admins can customize their MangoApps platform to engage and align retail associates with company culture and values.
Learn More >
Inbox
Focused, Business Communication
That's Better Than Email
MangoApps Private Messaging and Inbox connects the whole company to a messaging system free of external spam, allowing you to reach 100% of the workforce with internal communications.
Learn More >
Newsfeed
News and Updates Just For You
The MangoApps News Feed is the central source for all company updates and social media functionality. This keeps everybody in the loop and engages your workforce with detailed posts and newsletters that won't get lost in the breakroom.
Learn More >
Task Management
Organization and Tracking to
Make Sure Things Get Done
Don't let things slip through the cracks with MangoApps Task Management tools. Create checklists and track them by setting milestones for any work done in the company. This makes it easy to deploy to-do lists to your store managers and see progress at a glance.
Learn More >
Calendar
A Shift Will Never Be Missed Again
Posting paper schedules and texting for covers is a thing of the past. MangoApps Calendar and Schedule Connector saves you and your employees time with an easy place to check work schedules, hours worked, and to communicate and coordinate changes anywhere in real-time
Learn More >
Groups
Organize Teams Based On Time
And Place
Create a space separate from the main feed that helps teams focus on their specific stores or locations. The MangoApps Employee Directory also allows you to quickly find and contact who you need.
Learn More >
Employee Directory
Contact Anyone In Your Company
An integrated employee directory allows you to find anyone's contact information, speeding up the flow of communication and collaboration.
Learn More >
Library
All Company Information Accessible
In One Place
Save time and hassle with a secure MangoApps Library where employees have access to important company-wide documents or policies. The library serves as a single source of truth where only the latest version of each file is available and everything works smoothly from mobile.
Learn More >
Training
Get New Hires Up To Speed In No Time
Onboard new employees seamlessly within your MangoApps platform. Skip extra paperwork and lag time by facilitating courses that can be taken on the MangoApps Training platform anytime, anywhere.
Learn More >
Store Chat
Get Answers Quickly
Send instant messages and group chat to colleagues within the app, with push notifications for real-time response
Learn More >
Rewards & Recognition
Make Sure Employees Feel Appreciated
Reward hard work by recognizing top performers with badges and certificates to increase employee satisfaction and engagement.
Learn More >
Employee Feedback
Get a Pulse On Your Employees' Needs
Give your employees a voice with quick, easy surveys that give you actionable insights into their needs.
Learn More >
Mobile
Stay Connected No Matter Where You Are
The MangoApps iOS and Android apps bring the desktop experience to your fingertips. Empower your employees to communicate, collaborate, and interact without any boundaries.
Learn More >
Break free from legacy systems and move forward faster with MangoApps.
A unified employee experience saves employees time, improves workplace efficiency and agility.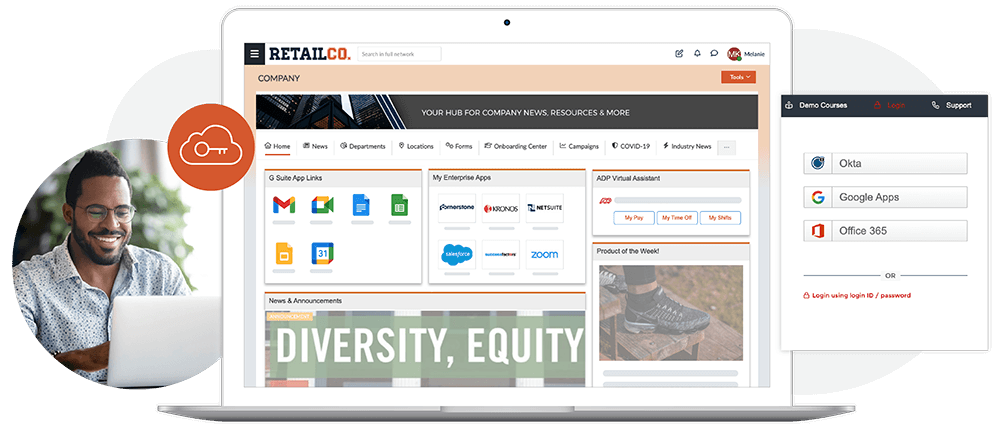 Talk to a product expert to learn more