Own Your Experience With
Powerful Admin Tools
Our admin dashboard balances user-friendliness with feature depth, allowing you to shape your users'
experience without any specialized knowledge.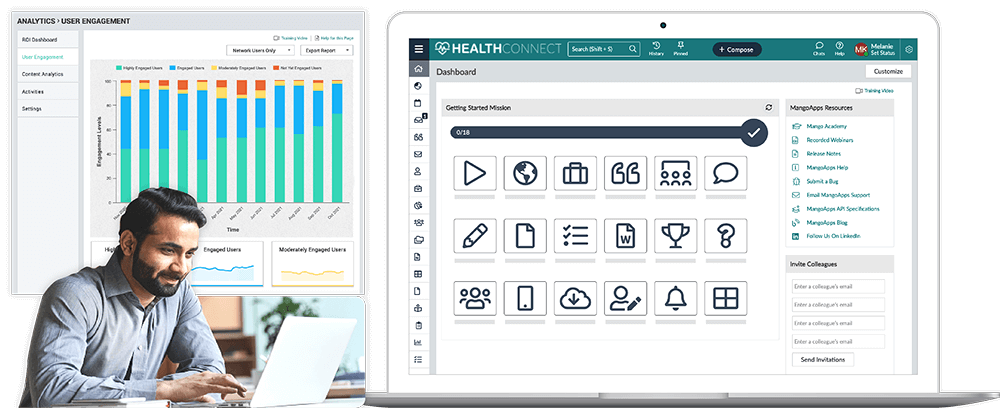 Ensure Access From
Everywhere For Everyone
A variety of user-friendly apps, notification lanes, and accessibility features ensure that
everyone in the company can access and participate in MangoApps.
Keep Your Data Safe With
Ironclad Security Features
Powered by AWS cloud, MangoApps can meet the security needs of any organization,
from heavily regulated industries down to small, simple deployments.

Very few other vendors could meet our security requirements, and that was a big deal. We did six or eight demos and MangoApps was head and shoulders above everyone else.
MangoApps has reduced our internal workload immensely. It provides us with a formal process to ensure that we have all of our T's crossed and our I's dotted.
In our stores, not everybody has an email account, but with MangoApps, everyone is included, so we've quadrupled our touch points out to the field.
Break free from legacy systems and move forward faster with MangoApps.
A unified employee experience saves employees time, improves workplace efficiency and agility.
Talk to a product expert to learn more