Benefits of Ballots & Voting
Our easy-to-use online voting software reliably amplifies individual voices.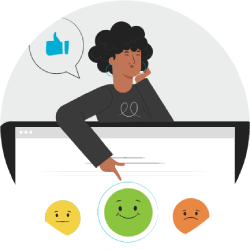 Ensure Everyone is Heard
Give everyone in your organization a chance to make their voice heard on important issues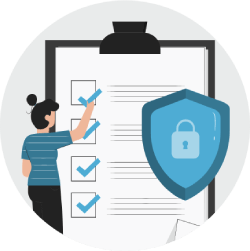 Auditable Voting Records
Reduce worry and doubt with visible, secure voting records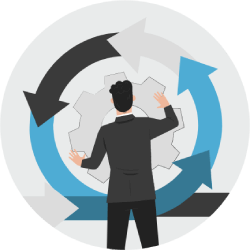 Structure Instills Confidence
Ensure that your ballot initiatives are given the attention and consideration they deserve by conducting them with formal structure and legitimacy
Modernize Your Elections
Our feature-rich platform provides best-in-class online voting and engagement capabilities.
Customizable Ballots
Allow employees to vote on a document, proposal, or elected position with our simple ballot creation interface.
Automatic Recirculation & Approval
Automatically resend ballots to those who have not voted. When a threshold is met, the results are automatically approved.
Built-In Segmentation & Targeting
Integrate your organization's directory to filter voters by location, role, department, and more.
Flexible Settings
Republish ballots with amendments, create custom action labels, and more. Comprehensive settings ensure results are relevant and useful.
Mobile
Ensure that every voice is heard with voting anytime, anywhere on our mobile-first platform.
Analytics & Insights
Monitor engagement, track results, and view comments in real time to make informed decisions.
Flexible to All Voting Needs
Companies of all sizes use MangoApps for:
Leadership & Committee Elections
Elect new partners, representatives, or governance in various businesses or communities
Bylaw Amendments
Reassess opinions and revise obsolete statutes
Meeting Votes
Conduct prompt, anonymous online voting during meetings to guide strategic decisions
Industry Standards
Launch ballots to achieve consensus on measures that affect your entire industry
Facilitating Group Decision-Making
Allow everyone to have a voice when making decisions, ensuring that they benefit the entire organization
Budget Approvals
Make voting on operating budgets for any organization secure and straightforward
How We Stack Up Against The Competition
MangoApps
eBallot
ElectionBuddy
SimplyVoting
Schedule Ballots in Advance
Easily Customizable Ballot Questions
Notification Reminders to Vote
Ballot Republishing with Amendments
Change Votes on Behalf of Others
Custom Voting Action Labels
Comprehensive Insights & Analytics
Enterprise Functions Beyond Voting
Industries We Serve
Retail
Hospitality
Unions
Professional Services
Education
HOA & Resident Associations
Non-profits
Financial Services
Trade Associations & Consortiums
Public Sector
Construction
Healthcare
Take Your Online Voting to The Next Level
Optimize your voting and approval processes with MangoApps secure and reliable online voting tools.
Get your free demo today!
Get Free Demo