Control What Notifications Make It Through
Users can adjust and tune their push notifications to control what the platform notifies them of on mobile. This control allows users to see everything, only see the most important news feed items, private messages, or chats as needed, or receive no notifications at all.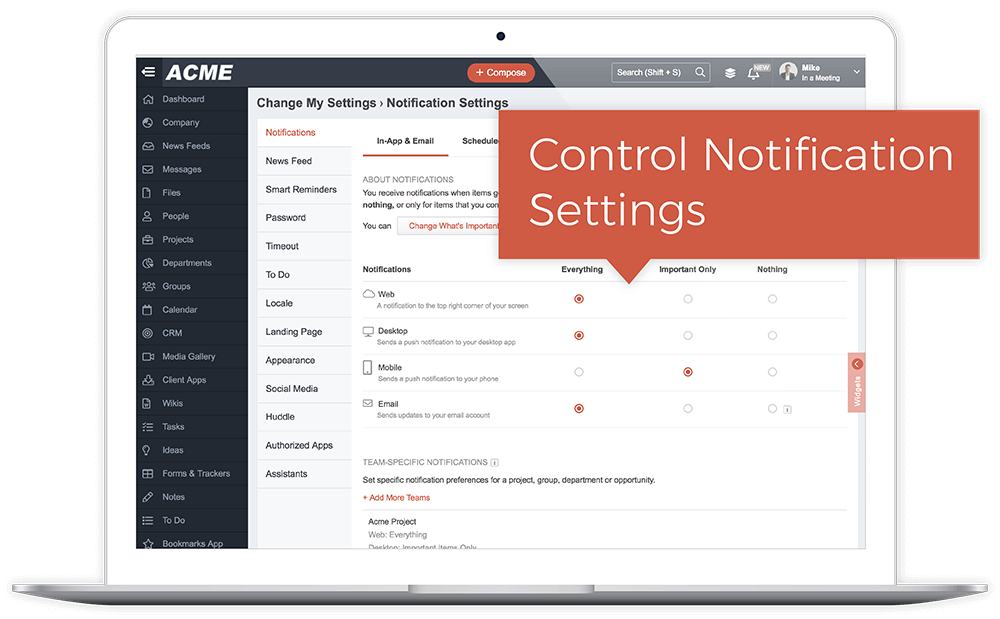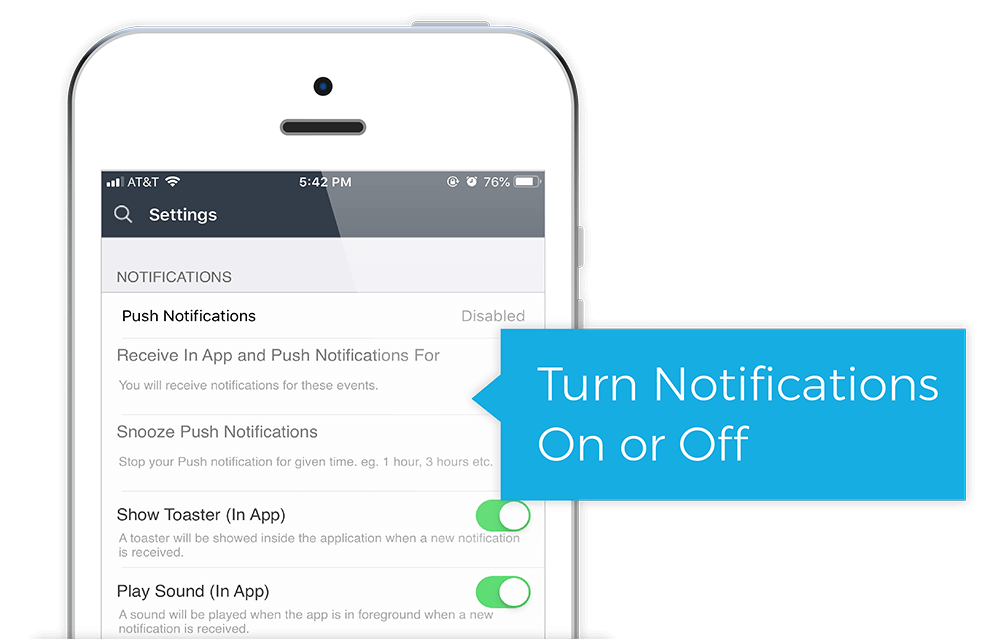 Disable Or Snooze Notifications As Needed
As users are away from work or busy with other things, they may not want to actively receive notifications to their mobile. Since notifications for web, desktop, mobile, and email notifications are independent, mobile notifications can easily be disabled, to push nothing until the setting is altered. Alternatively, users can opt to 'snooze' notifications, ranging from 30 minute to 8 hour options.
How Our Customers Use Push Notifications
1

Keep employees on task and engaged by pushing important notifications on the go

2

Tune notifications to ensure that every alert is meaningful and not distracting

3

Ensure that instant messages and chats are not missed when someone is away from their desk