A Branded Company App that Brings Everything Together
MangoApps for G Suite allows you to add rich Intranet features for internal communication, powerful employee engagement capabilities, personalized dashboard for centralized access to resources and built-in project management tools for teamwork while providing seamless user experience with G Suite apps your employees rely on.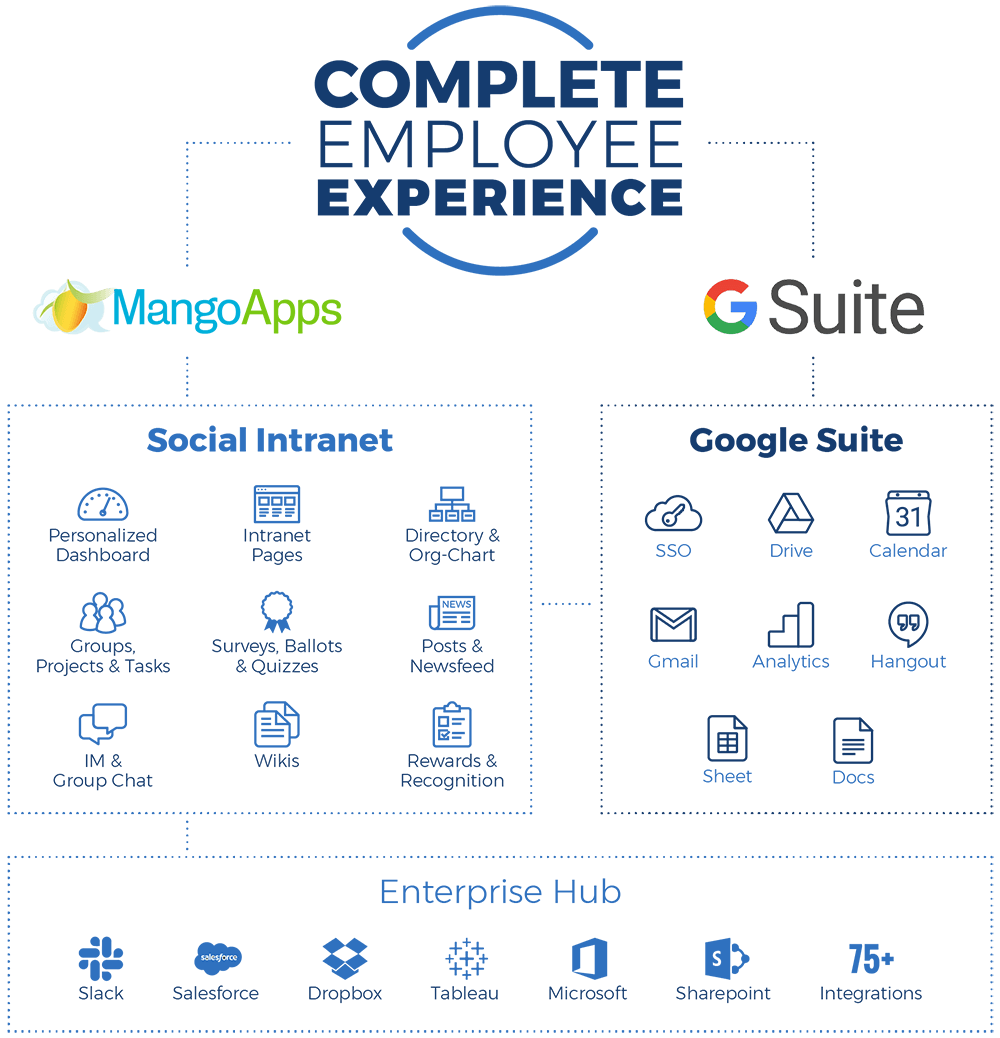 Core G Suite Platform Integrations
Get the most from your investment using MangoApps integration with G Suite's SSO & users profiles. The creation and de-provisioning of users is easy and efficient, reducing IT burden and ensuring all profile data is current and correct.
Rich G Suite App Integrations
From accessing files in Google Drive, to viewing Docs, Sheets & Slides, to integrating with Google Analytics on your intranet, MangoApps lets you do it all from one unified digital workplace.
All Docs, Sheets and Slides stored in MangoApps can be viewed right in the browser & without the need of additional software. File locking and version management are automatically managed by MangoApps, ensuring that working with documents is easy and users always have access to important content.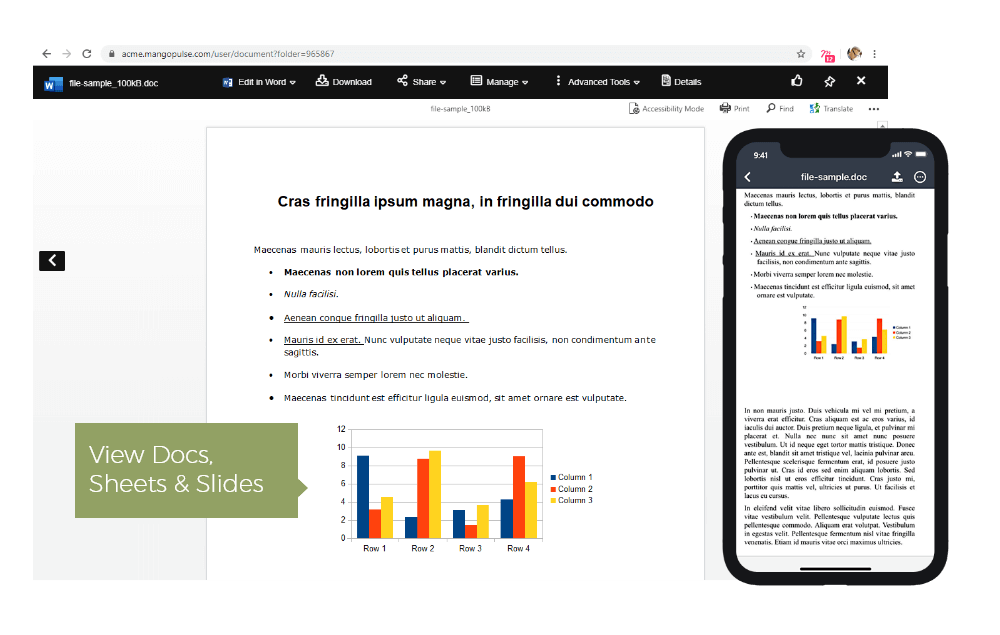 Perfectly Compliments G Suite to Create a Powerful O365 Alternative
MangoApps for G Suite perfectly complements G Suite and fills the gaps in G Suite to give you everything you need to create a complete digital workplace experience for your employees.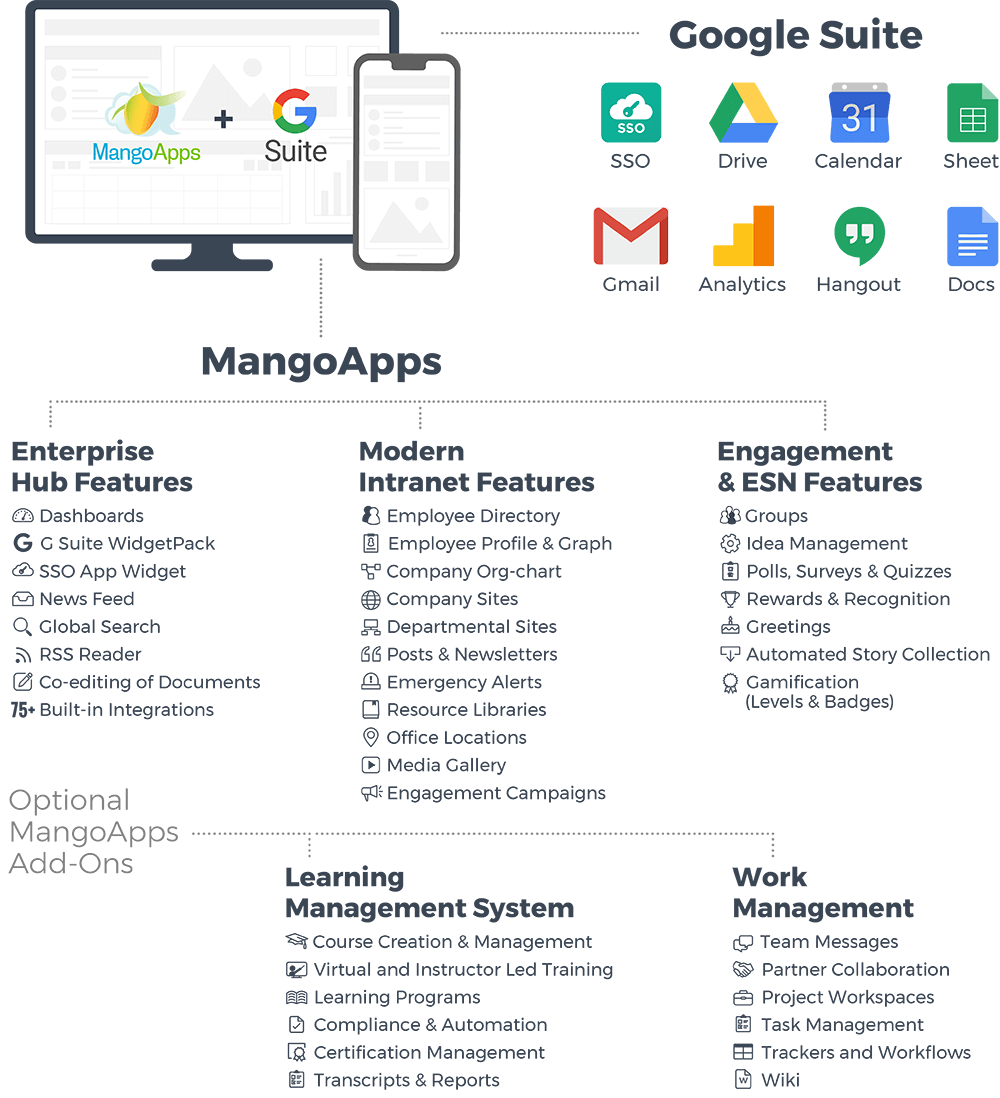 Run it on Google Cloud Platform (GCP)
Private cloud deployments of MangoApps are optimized to run on Google Cloud Platform (GCP) ensuring you benefit from all the cutting-edge performance, reliability, security and compliance services Google Cloud offers.