Integrates your existing schedule
& shift solution
If you have an existing schedule & shift management solution you can integrate it with MangoApps. Make accessing schedules easy by giving your employees one place to get their schedules, and see the schedules for others in their workplace.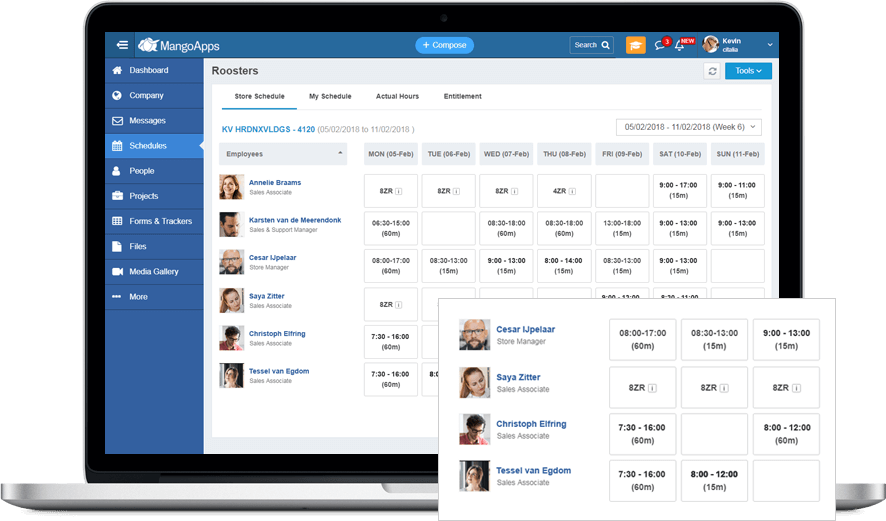 Schedule changes are automatically synced
You can continue to make additions & changes to your schedules & shift information in your existing management solution as you do today. MangoApps takes care of the rest and syncs the changes to show the updated schedule & shift information to your employees.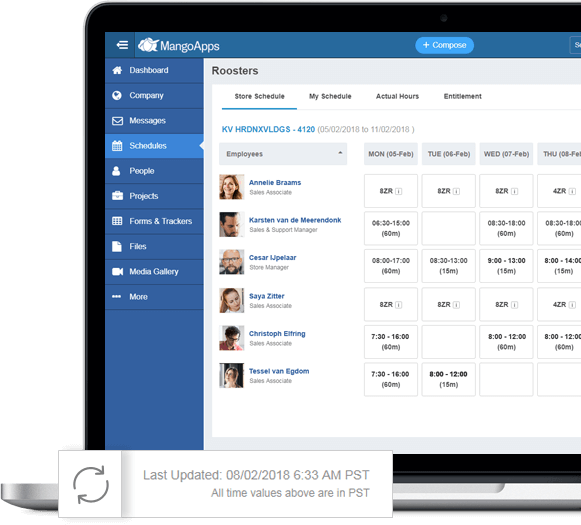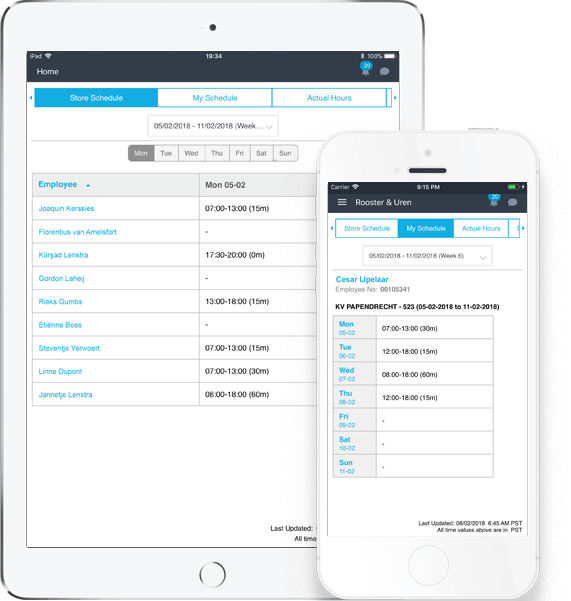 Access schedules from mobile
Employees can easily access schedule information from anywhere. Not only can they see their work schedule for current & upcoming weeks and get a full schedule of the store / factory they work in, but they can also view the actual hours they worked in the weeks past. All of this is information is at their fingertips using the MangoApps iOS and Android Apps.
Allows employees to easily print their schedule
Employees can generate a PDF of their schedule to print out or use MangoApps private messages to request a schedule change or shift swap.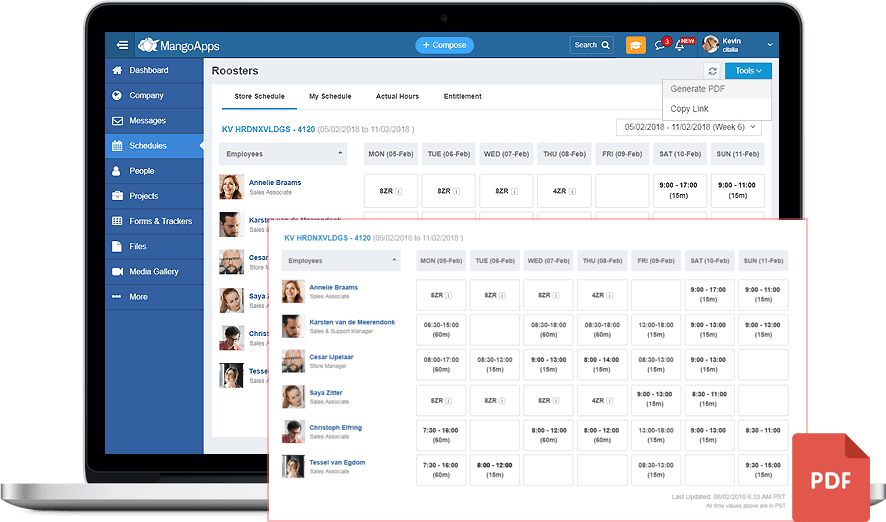 Connecting your existing system is easy
Simply enable the module from the admin interface, provide some configuration details, ensure store and hour data from your system is formatted as specified and you are ready to go.