Communication Tools
Send targeted communication to specific teams, with automatic language translation, so your operational teams can stay up to date while out on the floor.
Learn More >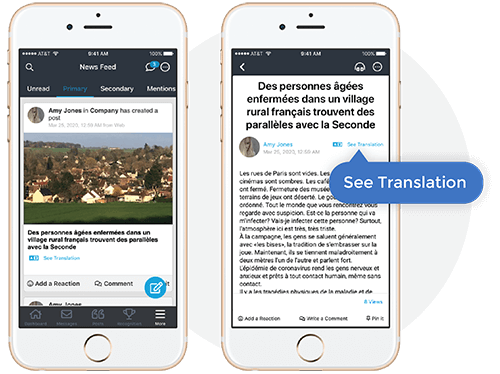 Crisis Communication
Ensure the safety and security of your operational staff and guests by notifying employees instantly with alerts during a time-sensitive emergency.
Learn More >
Recognitions
Celebrate the milestones and contributions of your operational staff to make them feel that they are valued within the company.
Learn More >
Polls & Surveys
Let your operational workers know that they have a voice and get feedback on hotel operations with actionable analytics.
Learn More >
Onboarding
Simplify the learning process for new team members with a comprehensive onboarding experience that prepares them for their demanding hospitality role.
Learn More >
Newsfeed
Social media-style newsfeed puts company news and department updates into a digestible format your employees will intuitively understand.
Learn More >
Calendar
Create department calendars and schedules so everyone can stay on the same page and see their upcoming shifts from wherever they are.
Learn More >
Trackers & Workflows
Efficiently track hotel occupancy, inventory, housekeeping procedures, and more with collaborative spreadsheets and automations that ensure speed and accuracy.
Learn More >
File and Policy Organization
Organize company resources like shift plans, time off requests and HR forms into a centralized location for your operational staff.
Learn More >
Security
Ensure peace of mind with extensive security certifications, a wide range of data compliance and retention policies, data loss prevention (DLP) policies, and complete security control.
Learn More >
Mobile App
Maintain a line of communication with every worker, including on call and operational staff, with user-friendly apps for both iOS and Android devices.
Learn More >
Break free from legacy systems and move forward faster with MangoApps.
A unified employee experience saves employees time, improves workplace efficiency and agility.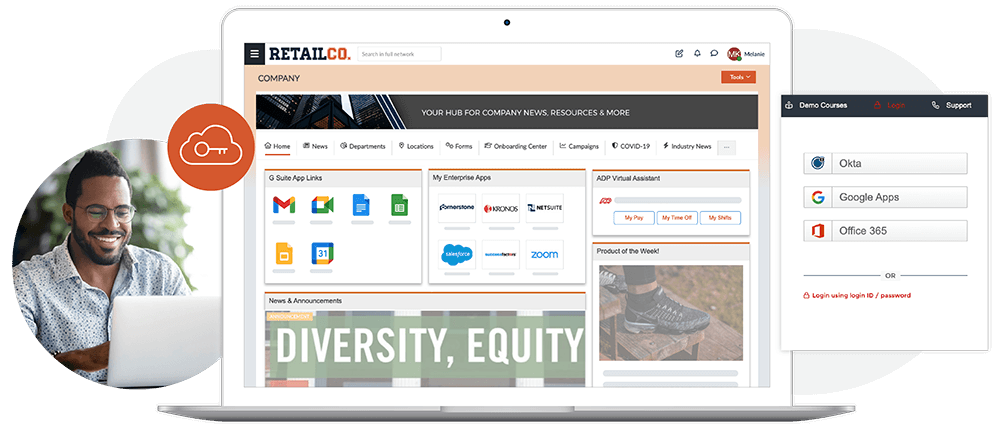 Talk to a product expert to learn more