Create And Deploy Training Materials
With Our Intuitive Lms
Our LMS can take your onboarding, training, and compliance to the next level.
Get detailed reporting on course consumption and shape the future of your team.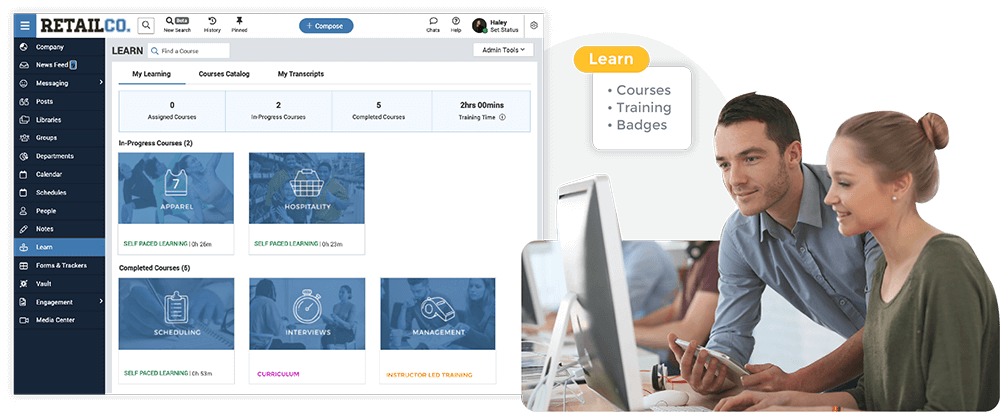 Track Participation And
Manage Recertification
Our audit-ready certificates and transcripts ensure that your learning programs pass muster with
compliance and licensing boards, and make it easy to keep track of progress.
Create Courses For Your
Partners And Customers
Public access training allows you to create external-facing courses for your partners, customers, or anyone else.
Test Employee Knowledge With Quizzes
Put out quick, engaging quizzes to get a pulse on what your workforce knows and
what information could use some reinforcement.
Break free from legacy systems and move forward faster with MangoApps.
A unified employee experience saves employees time, improves workplace efficiency and agility.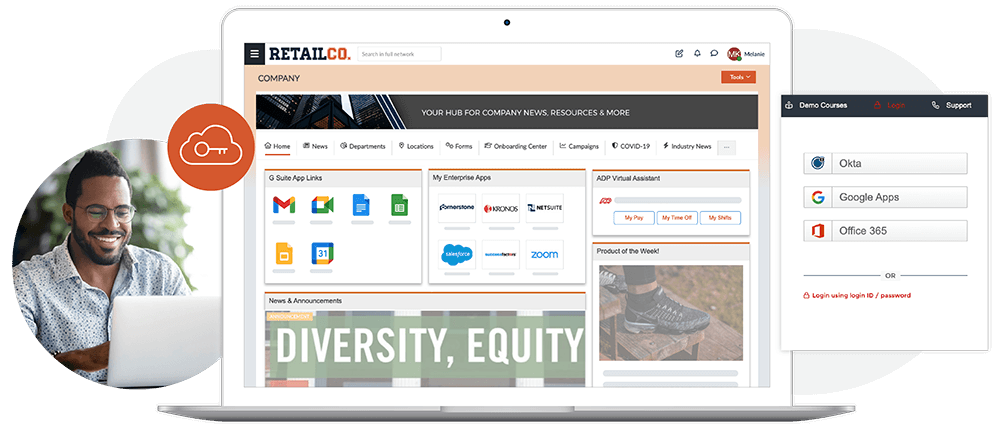 Talk to a product expert to learn more