Create a Custom Dashboard
That Suits Your Workflow
Our flexible, widget-based dashboards allow employees to drag and drop all the tools and
information feeds they need into whatever form suits them best.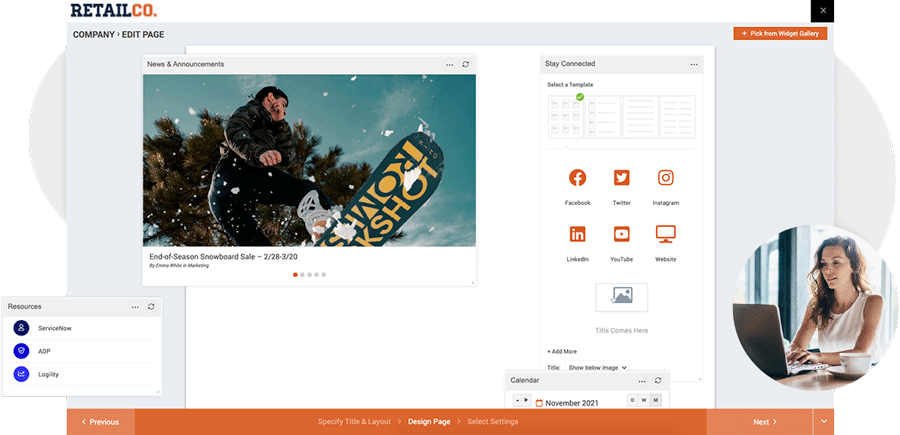 Stay On Top Of Tasks
And Updates In Real Time
One central source for your individual, team, and company updates, where you can respond,
take action, and bring in colleagues, all on a single page.
Find Anything You Need Quickly
With Global Search
One search bar for all of your files, tools, and conversations. Our search is lightning fast,
and will take you to the exact thing you're looking for in seconds.

I really like quicklinks in the dashboard. It's big because users can get to wherever they need to go within one click—you can make them a lot more efficient. You're not going to have to be on the phone very often, or go looking for information. They get to where they need to go, they find the information they need and they're back to doing what they do best.
People find it easy to use. They're a little timid at first to use the newsfeed, but after the first try, they see how easy it is, and they keep coming back and adding more. Most people that are active in MangoApps go to the newsfeed every day. We're training them to check their unread items daily, so they can be up to date on everything.
MangoApps actually doubled the amount of communications that we've seen as a movement and it's put an awful lot of people in touch with each other who otherwise wouldn't have been. [Personally] I like the powerful search feature, combined with the newsfeed as well. It lets me keep in touch with everything that's going on throughout the movement.
We have a pretty advanced search functionality within [MangoApps]. [It] allows employees to literally search and drill down into our metadata. So, if they're looking for a specific type of document or something within a specific sector, or even just general information, they can use that search to do it.
Break free from legacy systems and move forward faster with MangoApps.
A unified employee experience saves employees time, improves workplace efficiency and agility.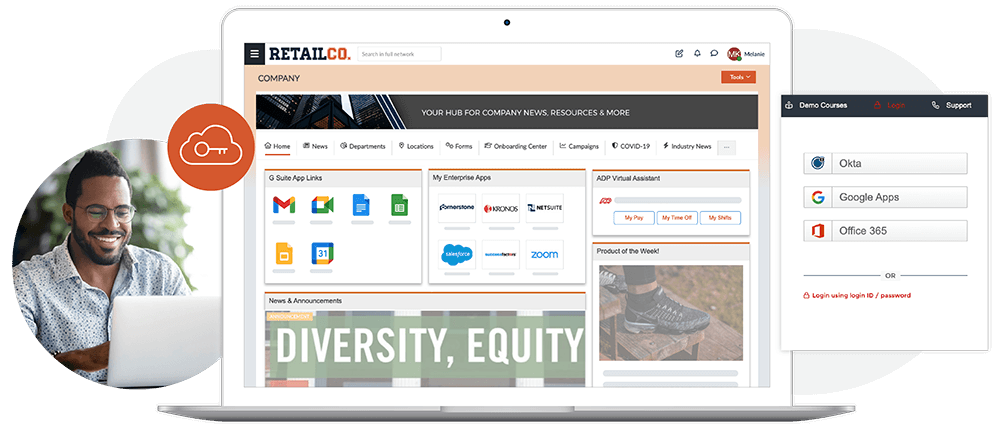 Talk to a product expert to learn more