Get access to all web apps used in your enterprise from within MangoApps
This is a great way to get to any web app in your enterprise without remembering it's address or having to search in your browser bookmarks list.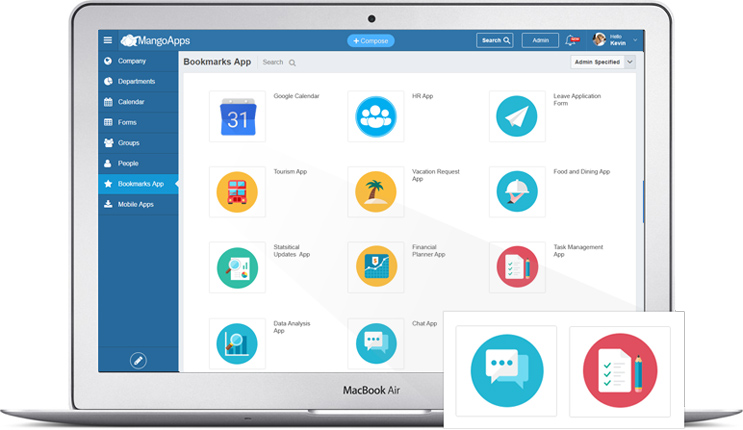 Re-order the list or just search for the specific bookmarked app you are looking for
Sorting & search tool is integrated in case you have a large list of enterprise web apps as bookmarks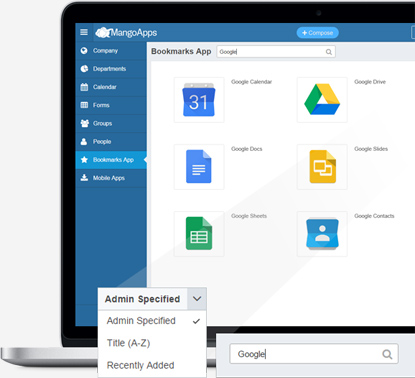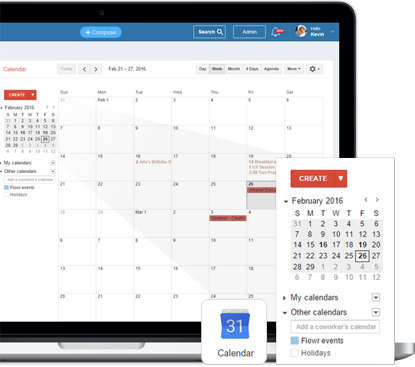 Get access to any app by just clicking on it.
All apps are just 1-click away from the bookmarks app manager.
Admins setup the bookmarks app for all network users in the enterprise
Standardize quick access to existing web apps used in your company from the admin portal for all employees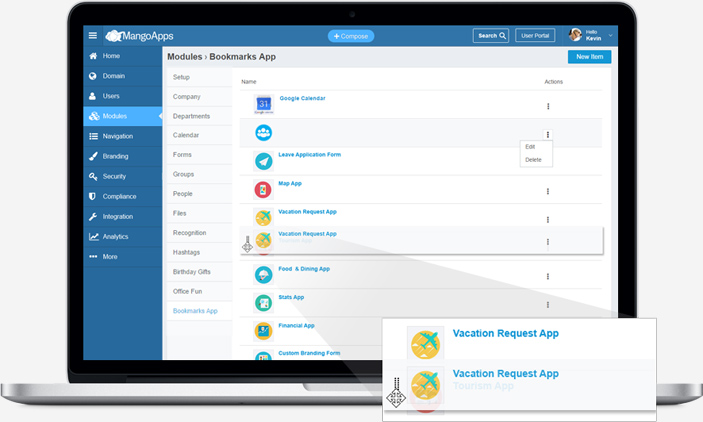 Bookmark app is either a URL to a web app or the web app embedded as an iFrame
Admins can create any number of bookmarks. A bookmark is a secure URL (https) or an embedded iFrame. A bookmark has a name, description and an image associated to it.