Sharing Local News and Crisis Management
Local news and crisis management are any kind of important events happening within the community, especially during an emergency situation. When some kind of local or work-related issue occurs, employees need to be informed right away and stay updated on changes or other management measures. By keeping everyone in the loop, companies help local works stay safe and prepared for any event and establish peace of mind throughout the organization.
This is the first time that we've had a product that really keeps everyone connected. No matter what's going on locally, we can all stay in touch and talk to each other.
Struggling To See Important Updates
When events or issues do occur, do you have an effective plan in place? While phone trees and emails might sound good before-hand, they're often a time consuming and ineffective way to share instant information, particularly for remote or frontline employees without a company email address. Messages send through these methods typically get to workers too late or sometimes not at all, creating confusion, frustration, and sometimes even unsafe situations.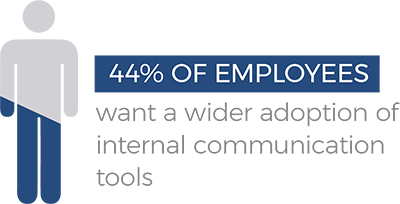 Centralizing Crisis Communication
With location-based groups in MangoApps, regional employees are already grouped together in a secure, mobile-friendly, communication centered space, so sharing important information is quick and easy at any time and from any location. One update instantly notifies all local employees, ensuring everyone is kept in the loop. Leaders can even choose to make chats and other communication methods either one-way or two-directional, so coworkers can add updates and contribute content if needed without clogging information feeds and adding unnecessary information.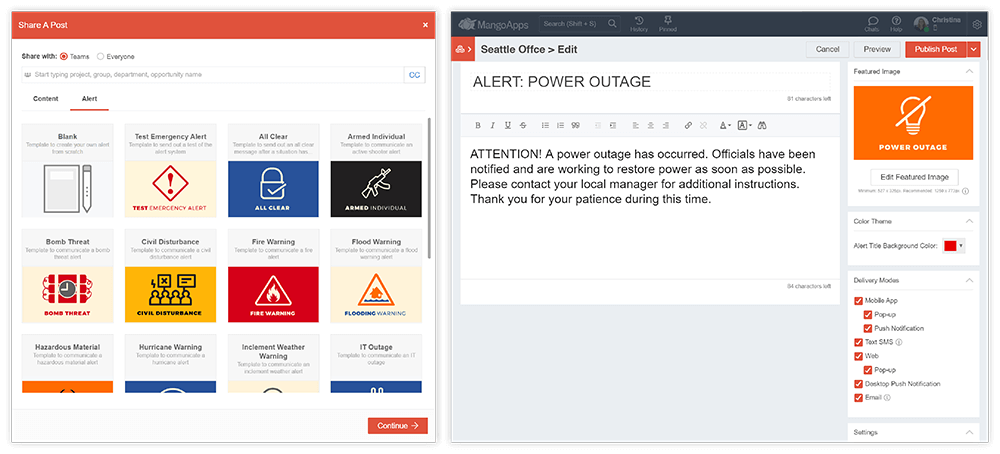 Groups even let leaders create must-read posts for essential information, where employees need to acknowledge they have seen and understood the latest update. Must-read posts convey the importance and urgency of a crisis situation and help employers know who has and hasn't seen essential information. And if workers do miss a message for whatever reason, leaders can always boost the post to send out information again.

MangoApps Alerts are another unique tool specifically designed around emergency communication. Alerts can be sent out via email, text message, or to a specific location-based group in MangoApps and inform users of potential problems or crises in their area. Alert posts come with a wide variety of pre-designed templates or let administrators create their own alerts from scratch. Alerts can be sent via text message, email and posted to the company intranet, making sure that every employee receives them without delay.
How To Make Location-Based Groups:
1

Location-based groups can connect together and make event and party planning easy. To create location-based groups, first, ensure the module is enabled in your platform.

2

Once location-based groups have been enabled, just add the different areas you'd like groups created for.

3

Once you've saved your existing locations, employees will automatically be filtered into the appropriate group based on the location listed on the employee profile.

4

Your location groups are now ready to go. You and other employees can begin posting content, uploading files, creating wikis, and enjoying everything else groups have to offer.
How To Make Alert Posts:
1

Alert posts quickly distribute emergency warnings and information to all potentially impacted employees.

2

To create a new alert post, make sure the posts module is enabled in your domain. Then select the posts icon from the left-hand toolbar.

3

Next, select the tools button and then 'create a new post' from the drop-down menu

4

Choose the 'alert' area, designate who the alert is for, and then select either one of our templates or create something new from scratch.

5

You can customize and change your alert to match any of your organization's individual needs and then send it off on it's way.