What Are Company Announcements?
Company announcements are updates, announcements, or news of any kind that need to be known by the entire organization. Company announcements can be fun and engaging news like employee birthdays, regular updates like monthly newsletters, or one time announcements like company policy changes. Whatever their topic or frequency, company announcements need to be quickly, conveniently, and easily accessible to all employees.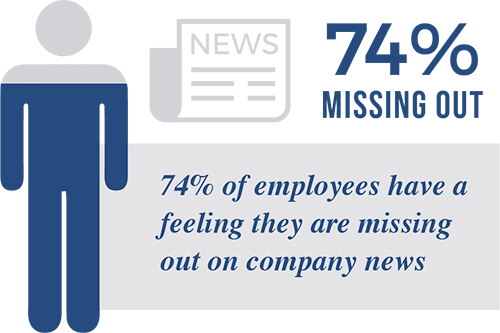 Inconsistent and Missed Messages
The biggest problem businesses have trying to send company-wide announcements is ensuring everyone can access the information, especially in environments where workers are away from a computer or don't have company email addresses. Reaching everyone isn't easy, and unless employers personally follow up with every employee, there's no real way of knowing if a sent message is ever actually received.
We set out great programs, great thoughts, and great ideas as an organization, but the penetration through normal email was limited at best. With MangoApps, wide-reaching company news and announcements can actually happened. - Dr. Kevin Klauer, TeamHealth Chief Medical Officer, Team Health
Distributing News Naturally
MangoApps makes sharing company news an intuitive and inclusive experience. With a company-wide posts feature built right into the platform, putting together an interesting, engaging, and informative company announcement has never been easier. Once a company post is published, it's automatically available to employees, helping them quickly new right away and react or respond if necessary.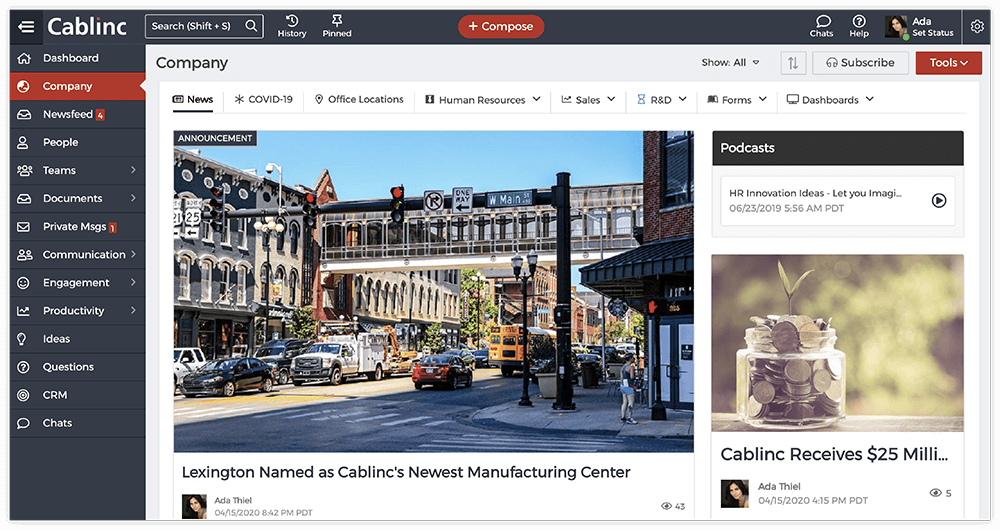 Company posts can incorporate text, video, images, documents, or any other kind of medium, and are accessible on both a desktop and smart device. And for particularly important updates, leaders can even make company announcements must-read messages, requiring employees to acknowledge that they have read and understood the post and helping leaders know who has seen the message.
How To Make Company Posts:
1

Company posts quickly distribute wide-reaching information out to the entire organization. To create a new company post, you first must be a network administrator or have received permission from an administrator.

2

Once you have permission to post, select the 'compose' button from the top of your dashboard and then the 'post' button from the drop-down menu.

3

Next, choose the option to share your post with everyone, ensuring it becomes a wide-reaching company post.

4

Give your post a title and choose from over a dozen different template options. Or start a post entirely from scratch.

5

You can edit the post and add or remove content until it's exactly what you need. Once your post is finished, just adjust the settings and select 'publish post'.