MangoApps ESN Overview & Benefits
With MangoApps ESN it's easy to work together and know everything that's happening in your company. Updates on people and groups come straight to you in your real-time feeds. Employees use ESN to stay on top of what matters most and make better informed decisions.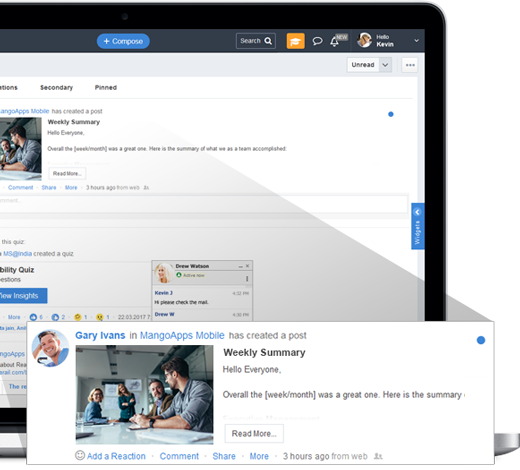 ESN makes Collaboration more Open and Group-aware by
Encouraging information sharing with online community software instead of trapping it in email in-boxes
Allowing people at work to tap into activity streams and build on each other's contributions with Microblogging software that includes online instant messaging
ESN makes Collaboration more Relevant and Specific by
Allowing you to follow people who are relevant to you and your work
Encouraging you to make new connections with others in your company even though you have never met
Allowing you to follow groups in which you have an interest
Allowing you to get notified immediately of new comments eliminating fragmented email chains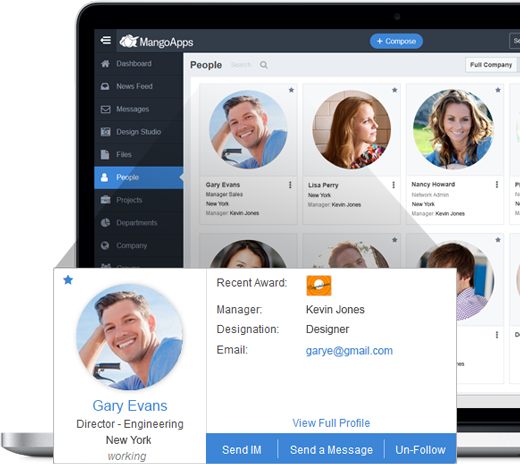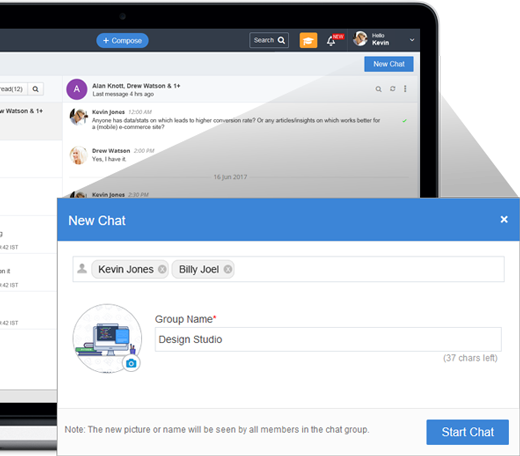 ESN shifts Collaboration from Lazy to Engaging by Allowing you to easily
See which colleagues are online now, ready to communicate via instant messaging or voice calls
Enable group chat in addition to one-to-one IM
Create ad-hoc groups and conference calls
ESN makes Real-time Collaboration Effortless and more Readable with
Short status updates
Threaded conversations, comments and discussions
Easy attachments
Integrated methods of communication - Microblogging and online instant messaging
Unified Search across all communication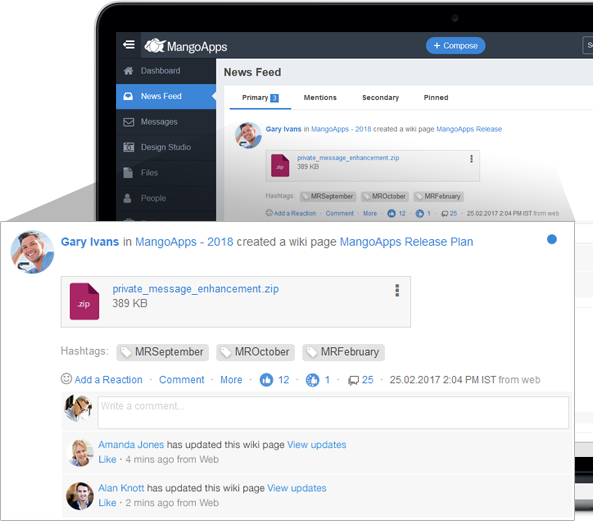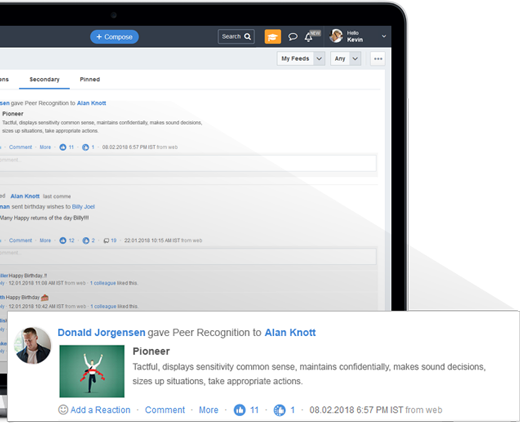 ESN makes Collaboration become more Rewarding, Social and Fun with
Peer and manager awards
Public appreciation
Pokes, birthdays and events
ESN harnesses the power of Social Software for Business to make Collaboration become Reliable, Secure and Auditable with
Confirmed delivery of IM
Immediate status feedback
Read receipts on feeds
Fully archivable and searchable data
Full export of data
Installation behind the firewall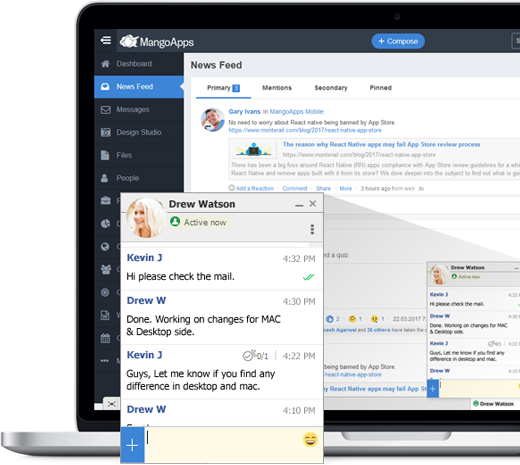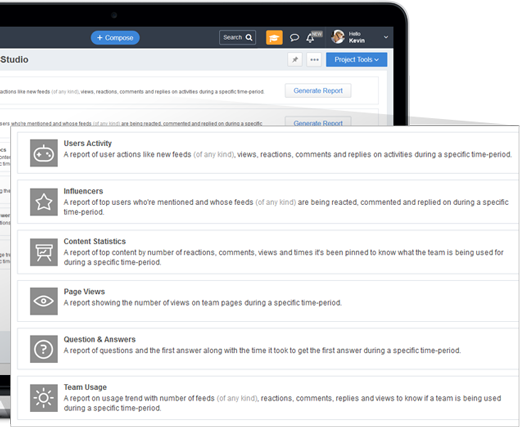 ESN allows Collaboration to become Measurable and Analyzable with
Insightful metrics that automatically identify communication patterns, work flows, team dynamics and relationships
Reports that measure the pulse of the company
Use MangoApps ESN to discover People, Resources, Projects and Knowledge with
Employee profiles
A company directory
Company groups
Unified search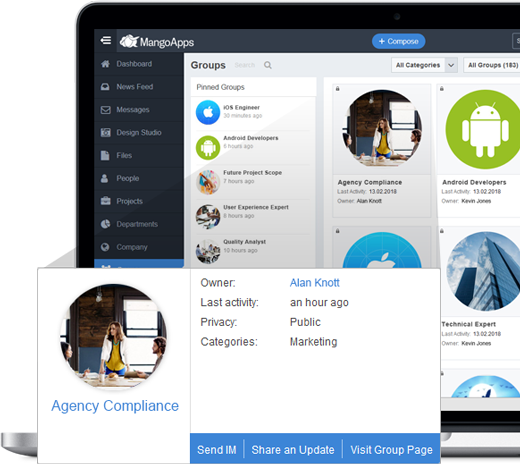 ESN makes Email in-boxes Relevant again
By moving your business collaboration needs to MangoApps ESN, you can reclaim your email inbox and make it useful again
MangoApps ESN Modules & Features
MangoApps ESN connects colleagues in real time, harnesses the power of social networking software, and adds security and reliability to create a powerful business collaboration tool. MangoApps ESN combines Microblogging software with online instant messaging to create business collaboration software that makes your company communication more effective, allowing you to make better, more informed decisions. See how ESN can help your business.
*Please note that some of the advanced features in these modules may only be available in our full MangoApps Suite solution.
Can your workplace benefit from an Enterprise Social Network?
In short, MangoApps ESN is more than a business collaboration software, ESN is a way of working, collaborating, and creating an informed, productive workforce that results in a smart company fully leveraging its human capital - it's most expensive resource!