An Organized Repository of Knowledge
Keep a tight rein on your files and documents. Flexible permissions, access tracking,
approvals, comments, and metadata ensure that everything goes in its proper place.

Standardize Documentation With Wikis
A good wiki serves as a knowledge base that teams can reference and continually update,
creating a living document that centralizes information and files.
Collaborate in Real Time
Notes offer a native collaborative document, where multiple users can edit, comment, and chat in real time.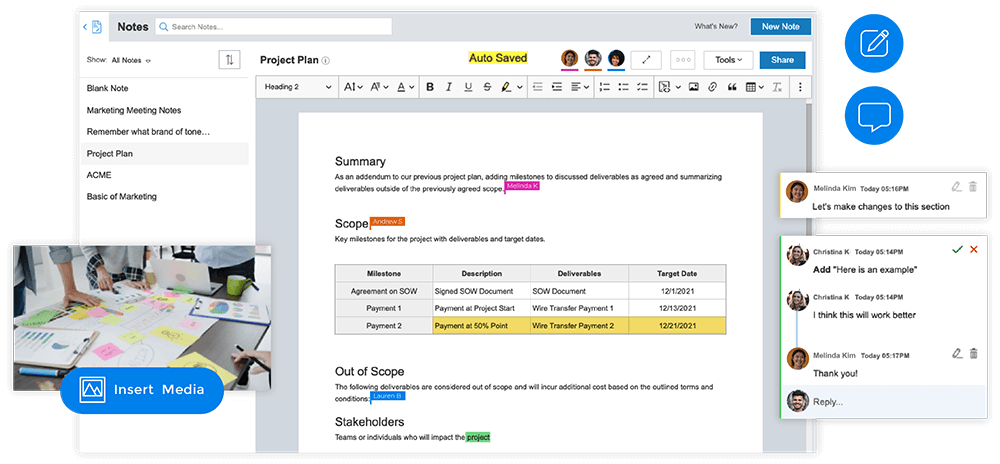 Make Company Media More Accessible
Centralize and showcase your images, presentations and videos.
The auto-categorized media gallery is immediate, visual, and user-friendly.
Boost Engagement With Video Everywhere
Video is the way the modern world communicates, and in MangoApps, video is baked into everything as seamlessly as text or images.
Secure File Access For
Current & Former Employees
With Employee Vault, create a space where individual employees can access documents
like paystubs and tax information, even after they leave the company.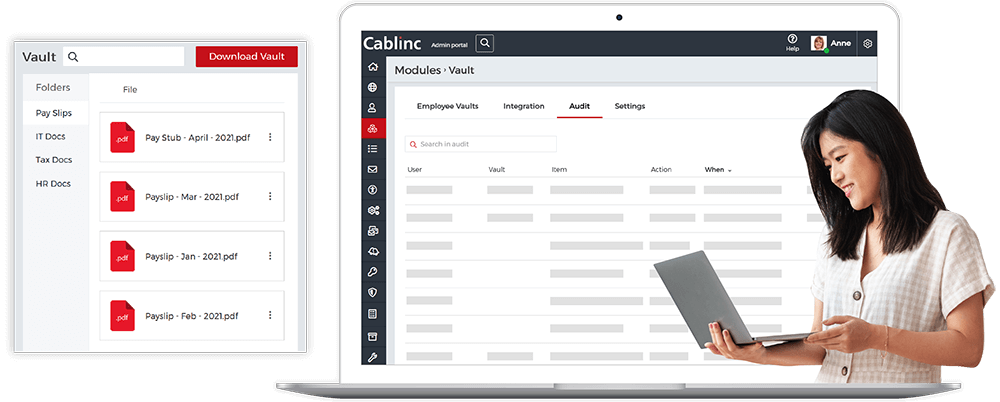 Organize Resources With Dynamic Pages
Widget-based pages can be created in minutes from templates, and ensure that
your employees can find all the information and resources they need
Instant Screenshots And Video
MangoApps capture and record is the best screen capture software on the market.
Take a screenshot or video, annotate it, and share a link with your colleagues.

Keep Your Content Fresh And Relevant
Auto Governance lets you assign your content a lifecycle, after which it creates an alert to check for relevance.
This keeps your intranet from being clogged with stale content.
Organize Content Across
Layers With Hashtags
Hashtags in MangoApps give you a system for finding relevant information,
with color-coding, classification, and search.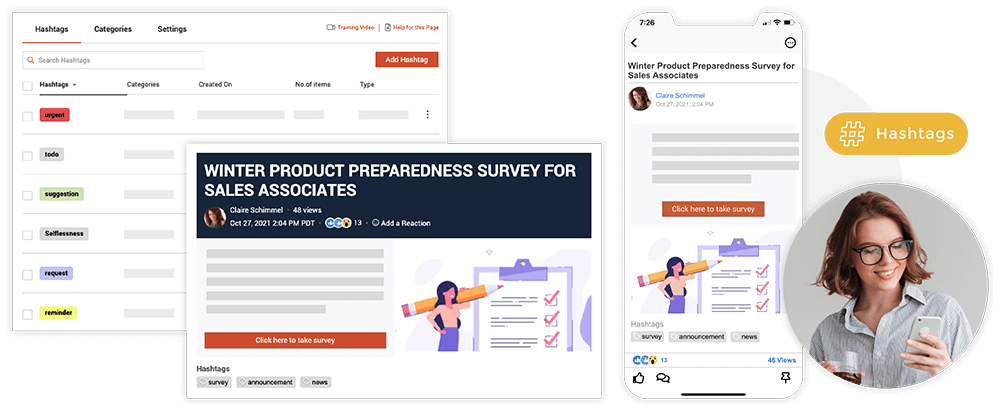 Screen Sharing For All Employees
Give your users the ability to share their screen and audio with other participants to enhance communication,
collaboration, and support.
Keep Files Synchronized
Sync files across devices and platforms with a standalone, robust client for both PC & Mac.
With MangoApps, I know what's going on nationally all the time. When problems arise with the 18 Ys in Florida, I can go and say, 'Oh, the Chattanooga YMCA in Tennessee is dealing with the same thing. Let's connect you to them and figure out how to solve this.
The ability to put a file out there and then upload a new version without having to go back and re-email everybody was crucial to our Covid-19 response. Our data sharing over the intranet became a raw, real, and live thing. We were changing stuff constantly. 10 minutes could make a difference.
If you write up a good wiki, you can put everything in there. If things change down the road, you can change it. It's a living, breathing document. It makes IT support a lot easier. Instead of having to type the same thing over and over again, we give them a link where they can see what we already wrote, and they can work out their problem themselves.