Build an Informed, Connected & Engaged Company
Centralized Source of Information
Provide employees with a single space to quickly and conveniently access all of their important company communication.
Access Important Resources
From company calendars to employee insurance information, make accessing important resources fast, convenient, and easy.
Unparalleled Organization
Create organized and effective department spaces for teams to share resources, communicate, and collaborate together.
Intuitive and Easy
Remove frustrations and increase overall employee engagement with a simple and straightforward user experience.
Inclusive and Inviting
Build a lasting company culture with personal employee profiles, detailed people directories, and extensive org charts.
Available Everywhere
Offer employee the freedom to work from wherever they need with an intranet automatically optimized for smart device.
Completely Customizable
Reflect your brand values, office culture, and internal organization with a completely customizable company intranet.
Trusted Security
Keep information under constant protection with guaranteed security measures designed to meet the needs of any industry.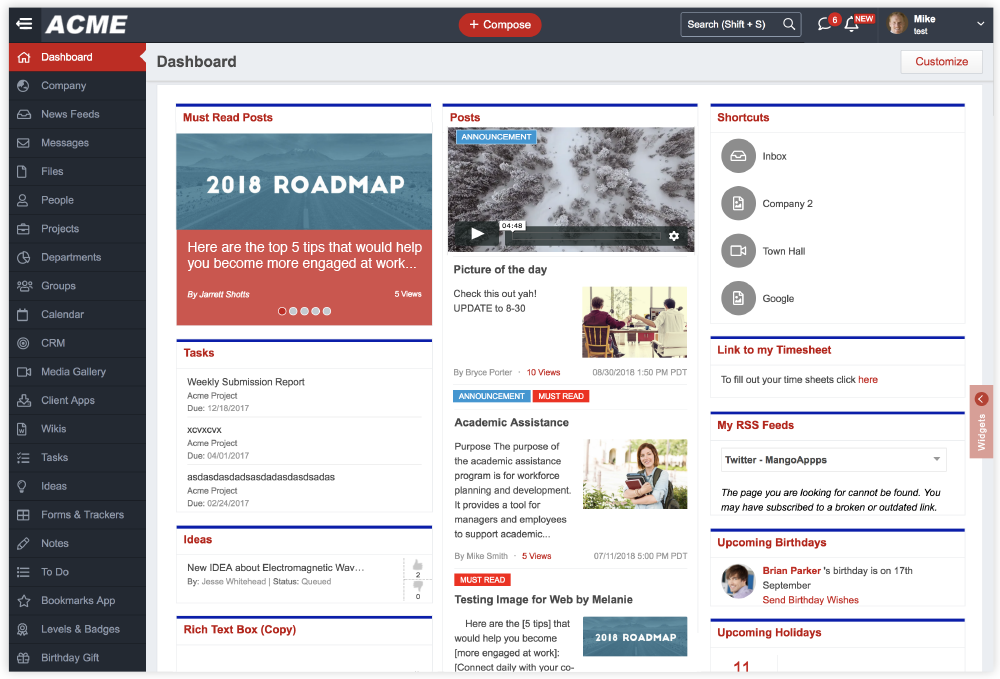 Your Employees' Point of Entry
MangoApps personalized dashboards are how employees start work right and stay productive. Dashboards include all kinds of organization and time management widgets like personalized task lists and custom calendars, helping employees visualize work, organize assignments, establish priorities and stay effective.
One Place for all Company Information
Company Sites break down information silos between departments, office locations, and employees. Create pages to share crucial documents or policies, the company vision/mission, location details, important dates or holidays, and so on. Give all employees one reliable place to find all company information, important content, and promote a healthy transparent company culture.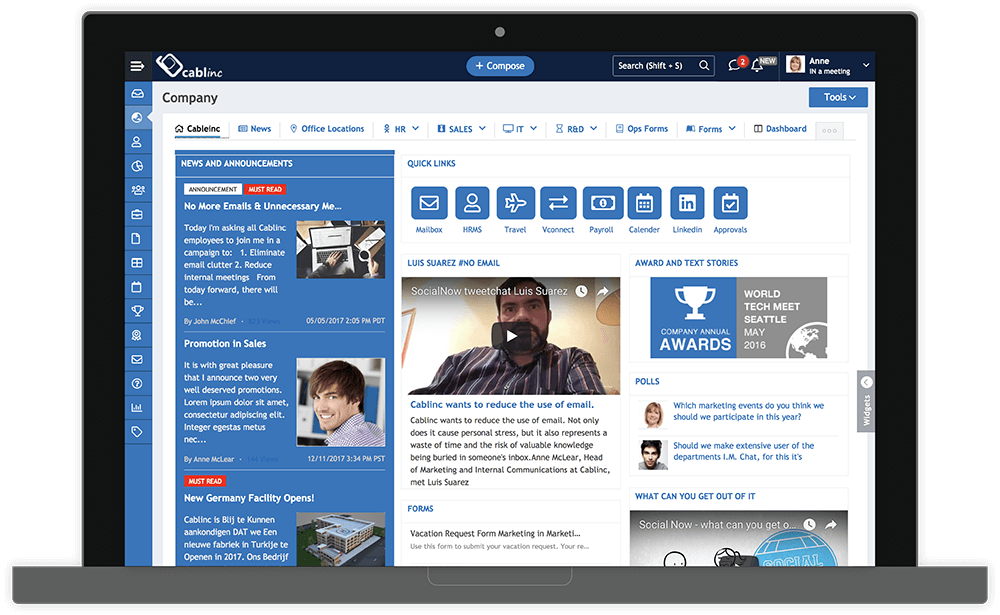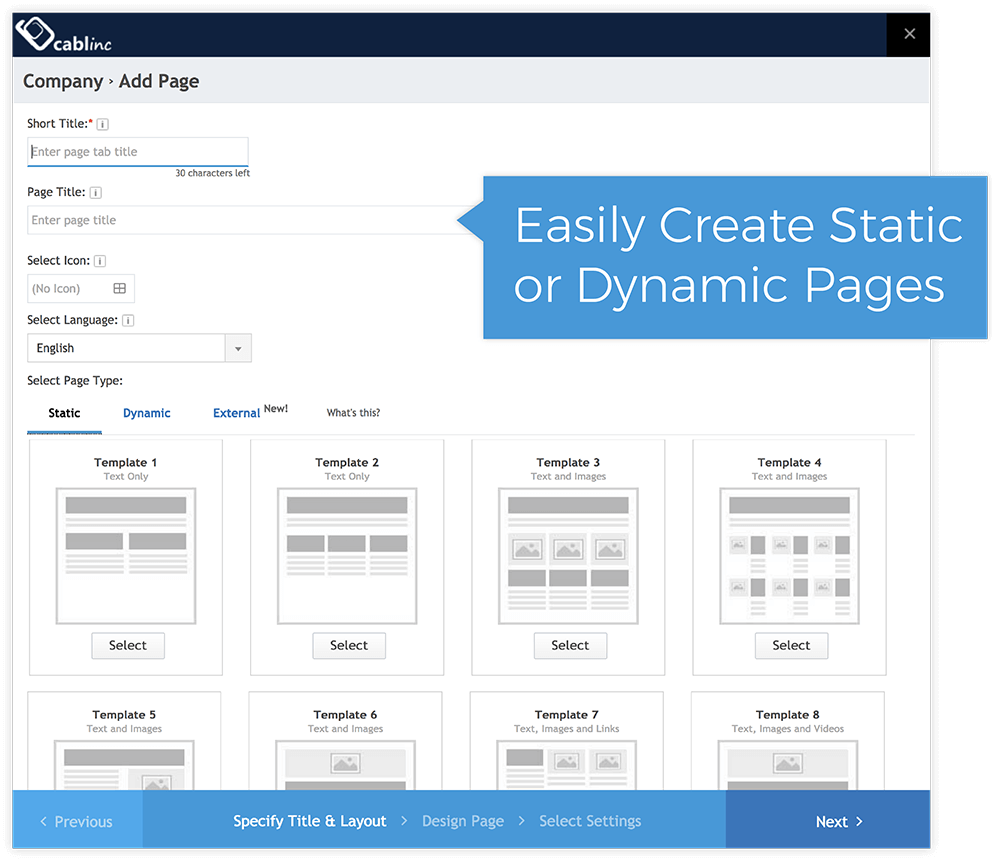 Powerful Pages Using Templates & Widgets
MangoApps offers a refreshingly easy-to-use authoring experience with static and dynamic page templates, turning admins into authors. The page designer provides an editing interface to pick page templates, write text, add images, upload videos, and publish new content quickly and easily. Make employees feel at home by giving the site a familiar name, creating a custom banner above the navigation, and a theme that matches the company's design.
Company News & Announcements For Employees
Rather than sending out company-wide email blasts, the Company News module ensures that all employees receive important updates, news, memos, and announcements. Easily embed videos or multimedia, categorize posts by topic, and measure engagement based on employee views, likes, and comments.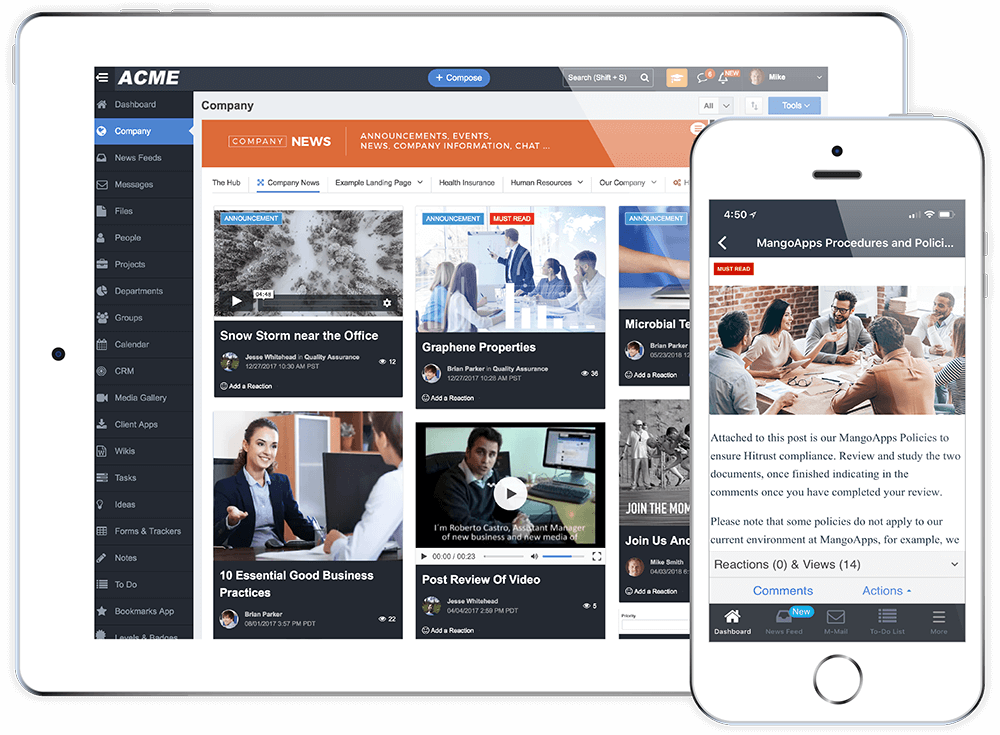 Online Spaces For Every Department
Give leaders and employees from every department a central site to share information, news, communicate, and collaborate. These sites allow members to get work done more effectively and efficiently, while giving employees from other departments the opportunity to learn about the purpose and ongoing projects of departments outside of their own.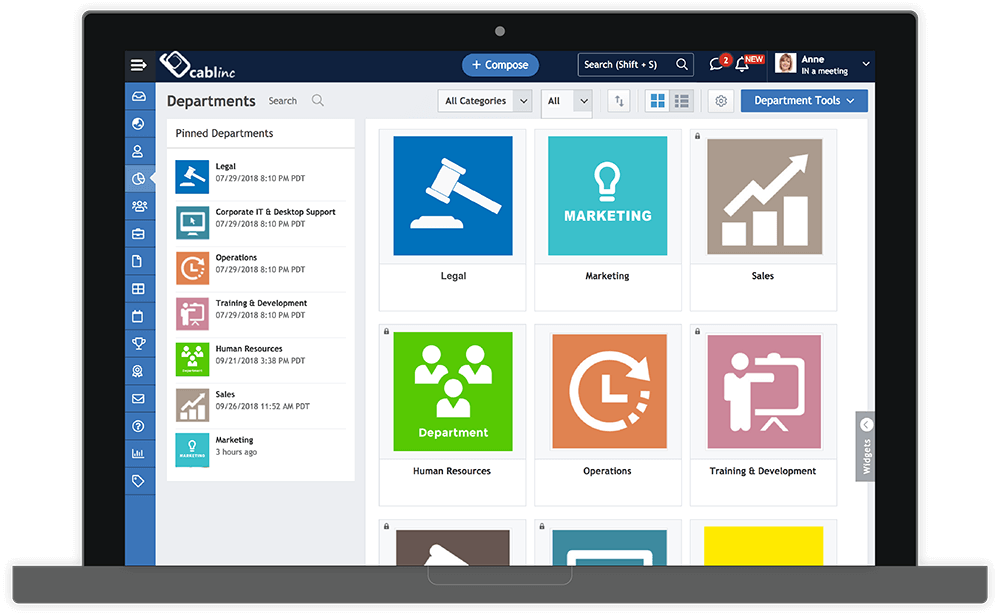 Auto-created groups for each office location
With Office Locations, employees are automatically added to groups based on the selected office location in their employee profile. These auto-created local groups give employees a space to communicate and share information relevant to their location.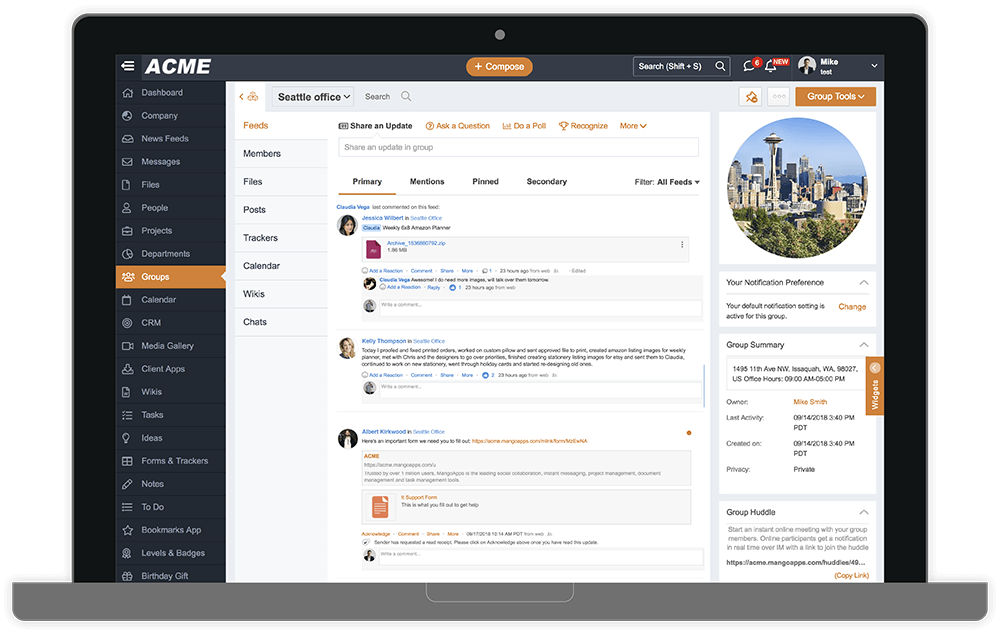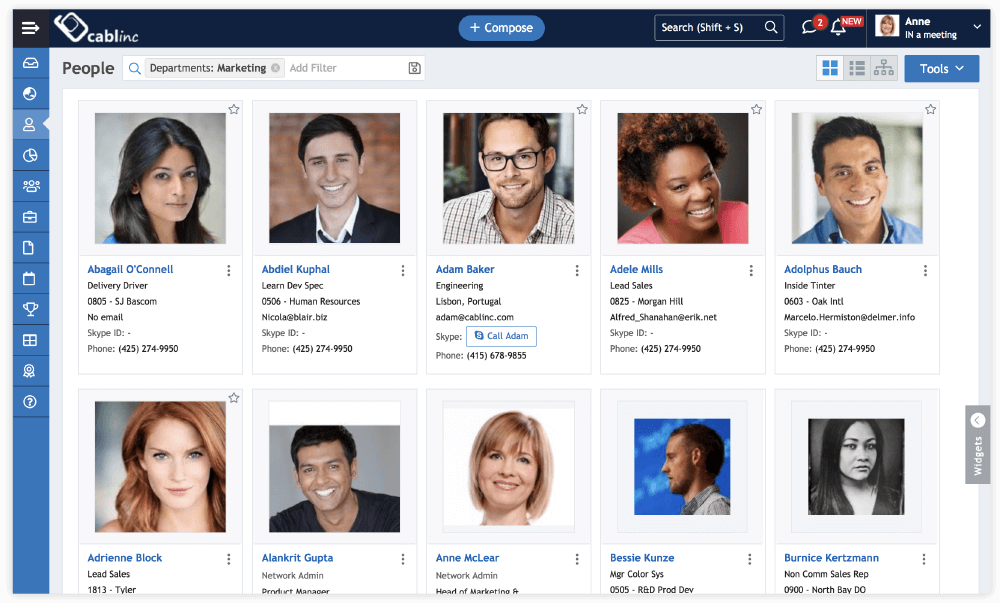 Multiple Employee Directory Views
MangoApps company directories can be browsed by either department or location. This multiple view approach allows employees to stay organized, know who they need and find who they're looking for faster. It also helps employees learn more about their company's organizational structure, improving overall understanding and communication.
Informative Org Charts
Visual and well-defined org charts help employees see and understand company hierarchy and collaborate more effectively. MangoApps interactive org charts are designed to improve communication and orchestrate success. Clicking on an org chart image will lead you directly to that person's profile page, providing essential information and making it easier to connect.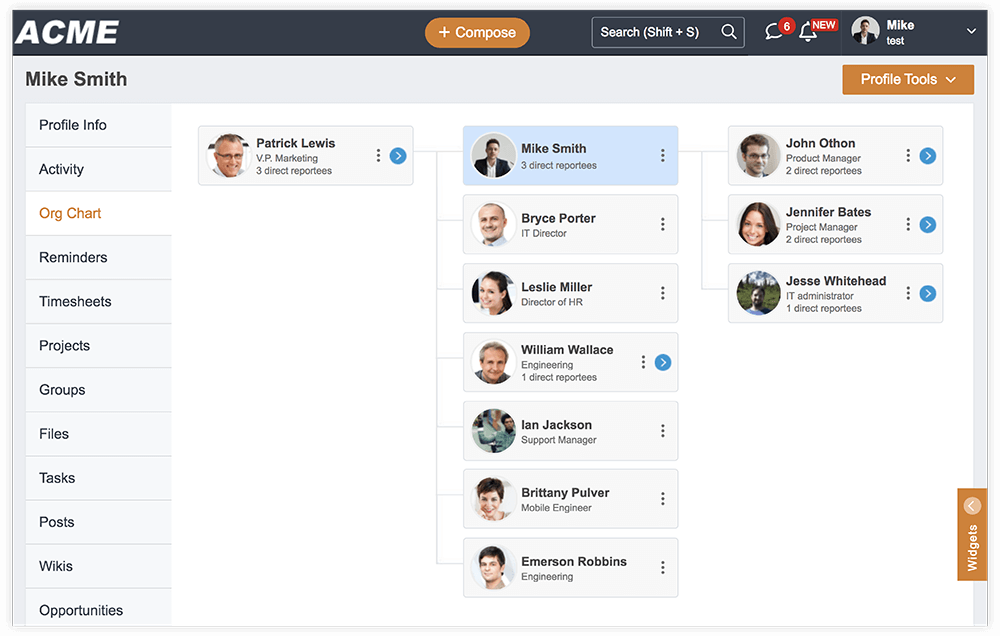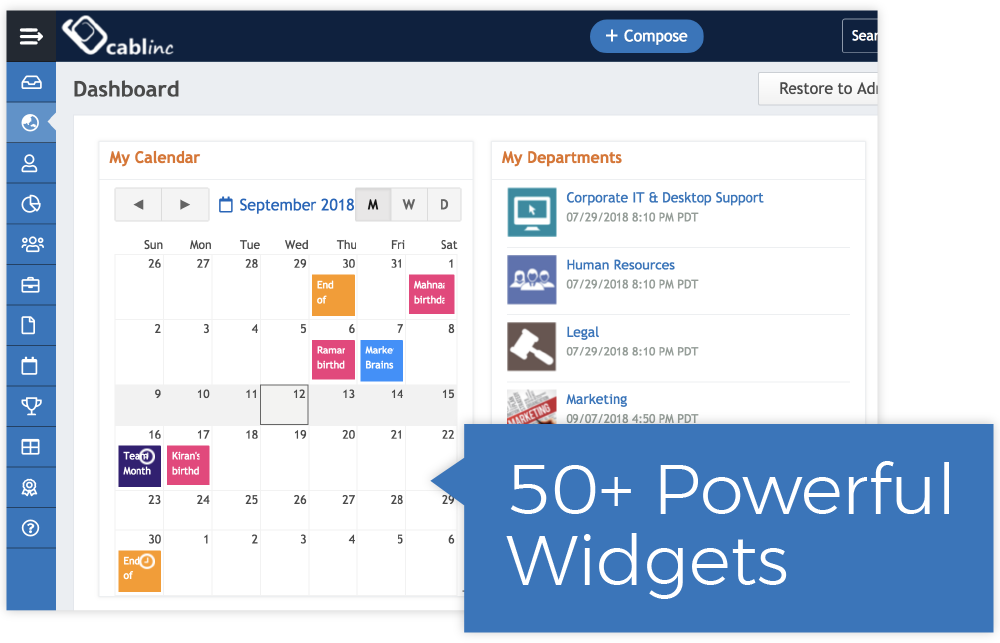 Extensive Widget Options
Dashboard users have access to more than 50 powerful widgets in the widget gallery. All of our widgets are user friendly, business focused and never require any kind of software or IT experience. Our most popular widgets include: announcements, company news, customizable links, upcoming holidays and RSS feeds.
Detailed Profile Pages
Descriptive rich profile pages can include bios, expertise, experience, interests, activities and even multiple addresses and your office location. Content is easy to find and interact with and users can effortlessly save phone numbers, addresses or any other contact information. Profiles are also updated by employees in real time, ensuring that information is always up-to-date.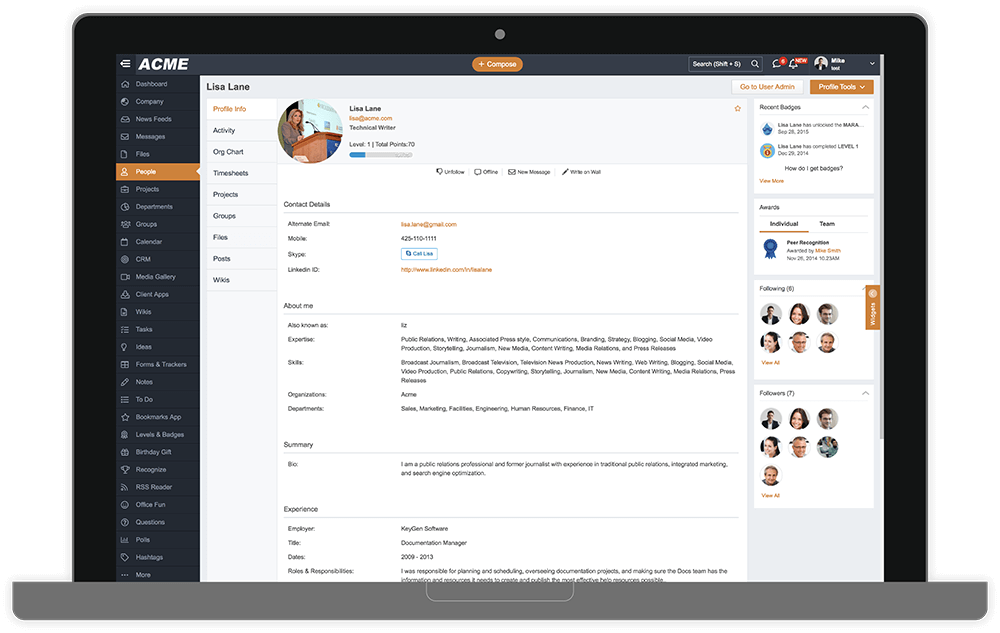 Active Directory Integration
MangoApps also has the capability of automatically building the company org chart based on an existing LDAP/Active Directory database. Org charts controlled by this integration will refer to user mapping outside of MangoApps, meaning changes must be made in the LDAP/Active Directory server.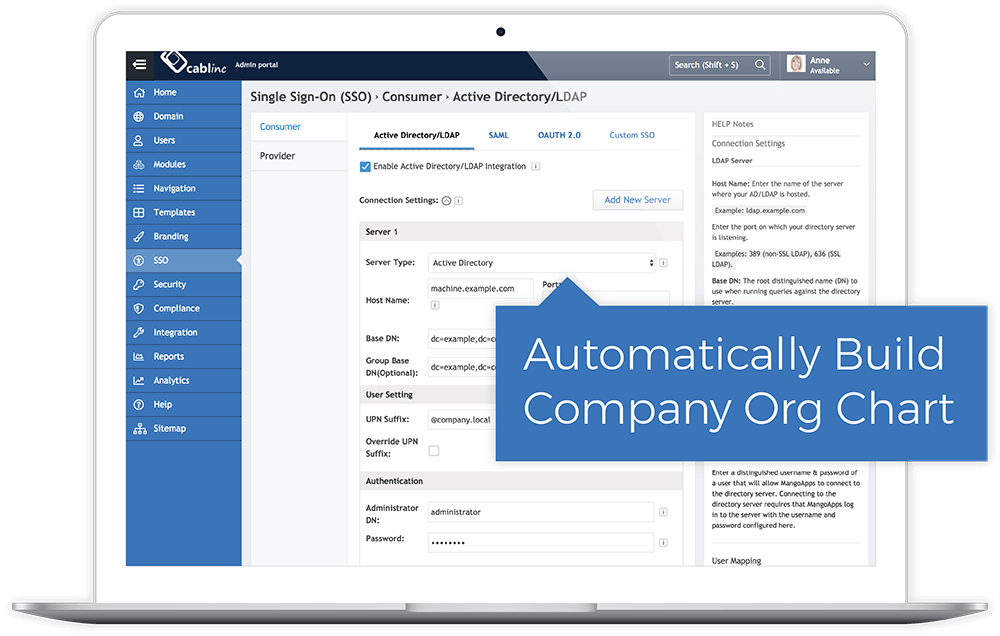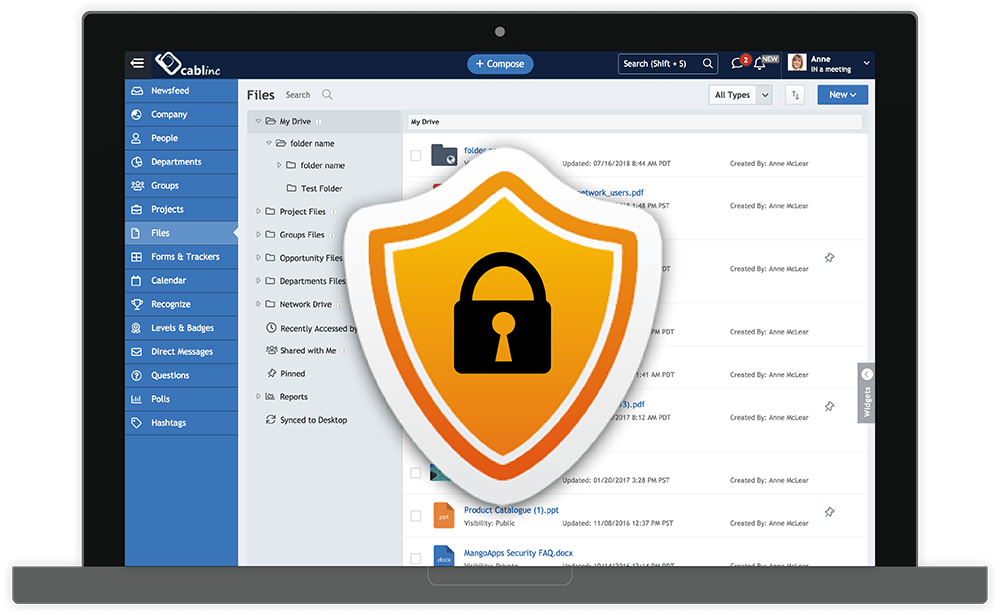 Trusted Security
MangoApps takes all the necessary precautions to ensure confidential information and files stay safe. Files are kept secure by including safeguards such as file transfer over HTTPS from any device, 256-bit encryption at rest, HIPAA compliance and certification for EU, and Swiss safe harbor frameworks as provided by AWS.
Complete Admin Control
Any organization's chart can be edited by specified network admins. Admins have the ability to create or invite users manually, assigning an employee ID, permissions, permissions, department, location, and selecting a manager. Users can also be added through a CSV file, from a URL, or fetched from an API source. Once users are created, admins assign individual employees to a manager, colleague, or a direct report as necessary.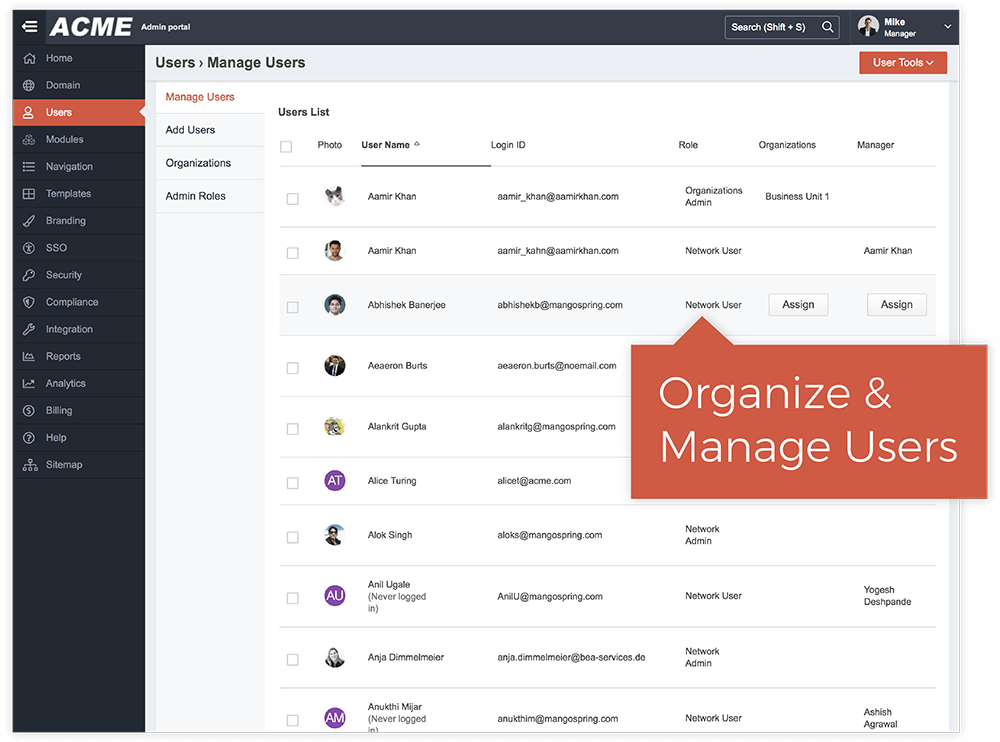 Company-wide Deployments at Leading Companies