Give Shout-outs to Your Star Performers
MangoApps has several easy ways to recognize a job well done or work anniversary,
including eye-catching awards that reinforce your core values.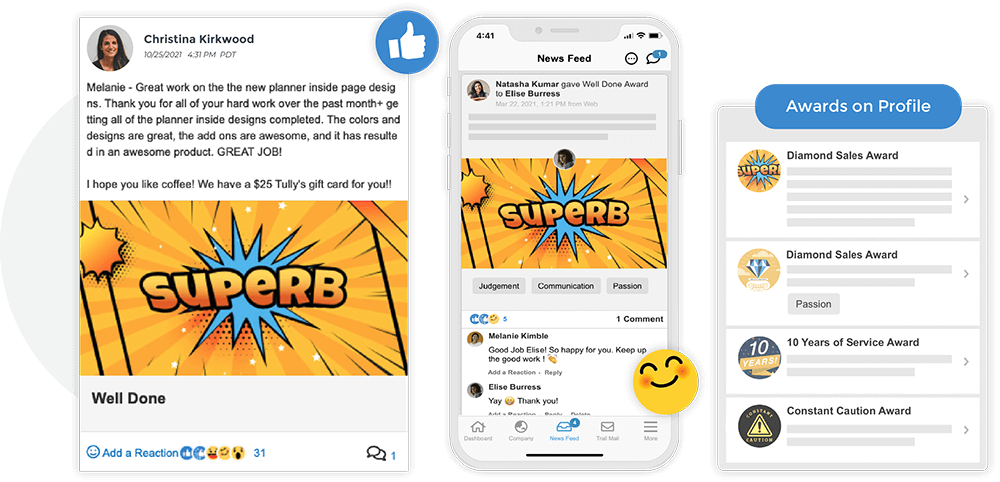 Gather Actionable Feedback
Build a better workplace with employee surveys and polls. Measure job satisfaction,
evaluate performance, and get crucial feedback from employees.
Collect Ideas & Take Action
Encourage employees to submit new ideas, then turn them into tasks and track their execution and completion.

Make Decisions By Vote
Ballots are an auditable way for voting bodies to make key decisions like electing
representatives or getting approval on a new policy.
Celebrate Important Events
Greetings let you highlight important events in employee's lives, with comments, stories,
and emoji reactions from their colleagues. Birthdays, work anniversaries, and much more.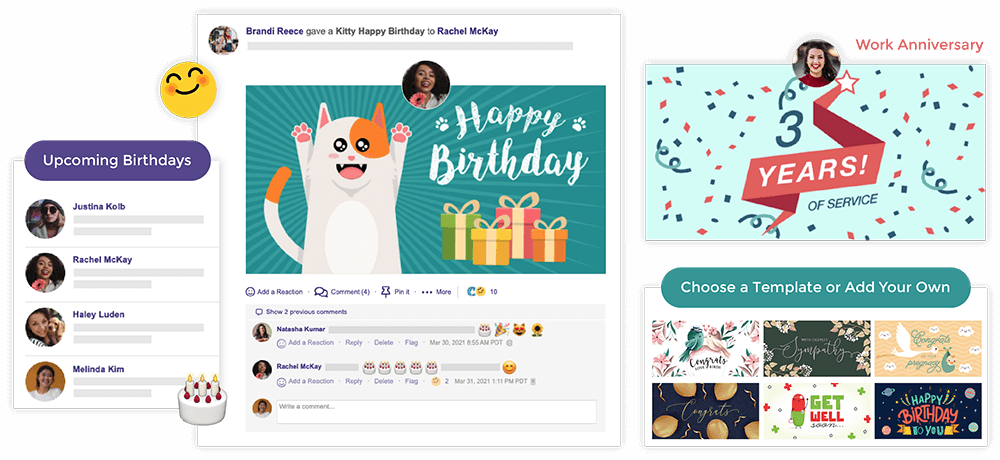 Never Forget Birthday & Work Anniversaries With Automated Story Collection
Remotely create a virtual card "signed" by the entire office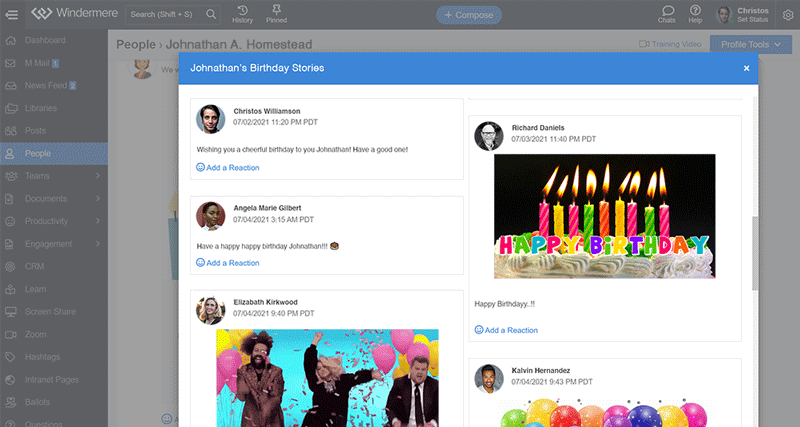 IT'S EASY:
1.
Prior to a birthday or work anniversary, story collection requests are sent automatically to managers, peers, reportees, or followers
2.
These colleagues can respond with text, images, gifs, and video well wishes/stories
3.
These personalized stories are added to the greeting post on the day of the event
Reach Specific Users
With Targeted Campaigns
Identify and target users who are inactive, or any other group you want to reach,
and send them your most engaging content to ensure they see it.

Encourage Participation
With Levels & Badges
Gamification points in MangoApps create an air of friendly competition,
incentivizing engagement with levels and badges.
Boost Engagement With Familiar
Social Media Features
Just about everything in MangoApps has a social layer, encouraging people to interact,
start conversations, and cheer each other on.

Transform Engaged Employees
Into Brand Advocates
Empower your employees with a social sharing feature that allows anyone within your company
to become a brand advocate.
I think MangoApps has strengthened our culture because it's given all of our employees a voice, including those who didn't have one before. Everyone can read or submit success stories from throughout the company... You can be proud of what you're doing, and others can celebrate with you.
Rather than just working in an office or working in a store or working on a certain counter, it opens up this whole new branch of employee engagement. They can see all the things that are going on across the business and really get some great ideas on how to do the job well from the very beginning.
With Ballots, MangoApps ensures that the correct people have the authorization to vote, and do not require us to manually maintain those votes. We wanted a formal documented process, and this tool allows us to do that.
Break free from legacy systems and move forward faster with MangoApps.
A unified employee experience saves employees time, improves workplace efficiency and agility.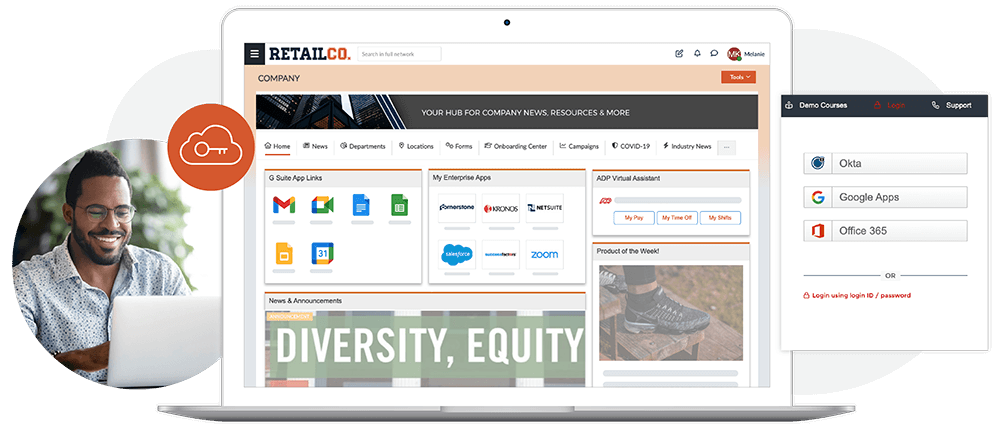 Talk to a product expert to learn more