Find Colleagues Quickly
Every company needs a directory where employees can find and message each other.
MangoApps Directory is searchable, up to date, and can be filtered by department, location, or hierarchy.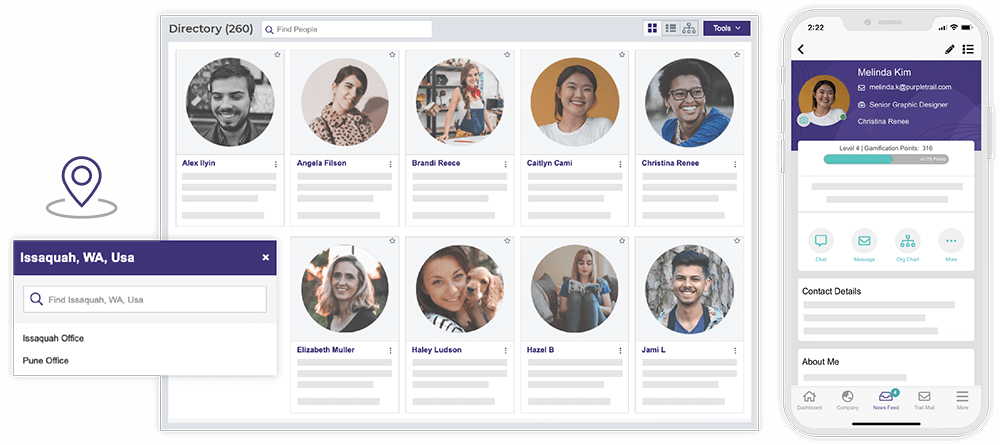 Dedicated Collaboration Spaces
Put teamwork into modern digital collaboration spaces to reduce email volume,
capture knowledge over time, and speed up the flow of business.
Speed Up Communication
Replace internal email with chat and private messages for faster responses, less clutter,
and a line of communication with employees that don't have company email.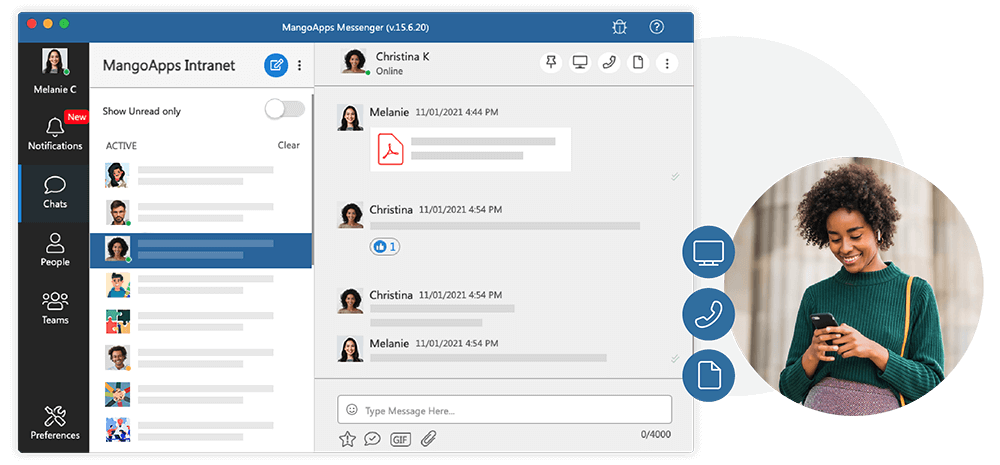 Office Location Information
Helpful information for local or traveling employees can be added to a directory of
office locations, as well as reference to local working hours and holidays.
Maintain Control Over User Content
Content moderation and flagging features allow you to keep profanity, harassment,
and protected information from being shared in your implementation.

Informative Org Charts
Visual and well-defined org charts help employees see and understand company hierarchy and collaborate more effectively.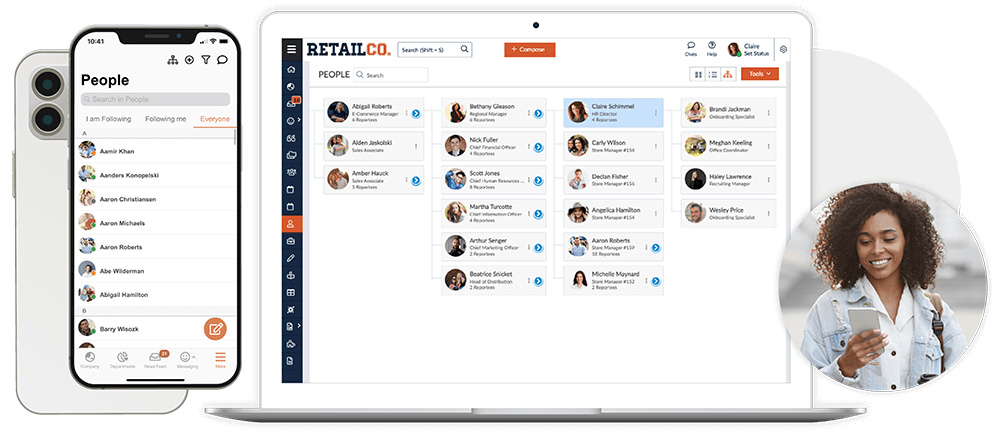 MangoApps makes it simple to communicate with colleagues. The chat feature makes it very easy to have informal conversations. It creates internal exchanges that tend to move forward quicker than a formal discussion by email.
I think having something that's graphical, where you can see your colleagues' faces in pictures and connect to things visually makes a difference. Having a robust people directory helps create efficiency in getting work done, and it's also helpful in maintaining culture.
I use the directory daily. We have 700 employees, and I'll get emails from people across the firm and just want to do a little snooping—who is this person? Who do they report to? Where are they located? You know, who else are they connected to? What are those relationships? Having access to all that information makes us all feel a little bit closer.
I really like that we can have different groups because we have so many members that are spread so far apart, not even just in Champaign-Urbana or on campus, but even in neighboring states. I can send specific messages to specific groups. I really love that… You're able to get all of the people that you need to get [right way], which is wonderful.
Break free from legacy systems and move forward faster with MangoApps.
A unified employee experience saves employees time, improves workplace efficiency and agility.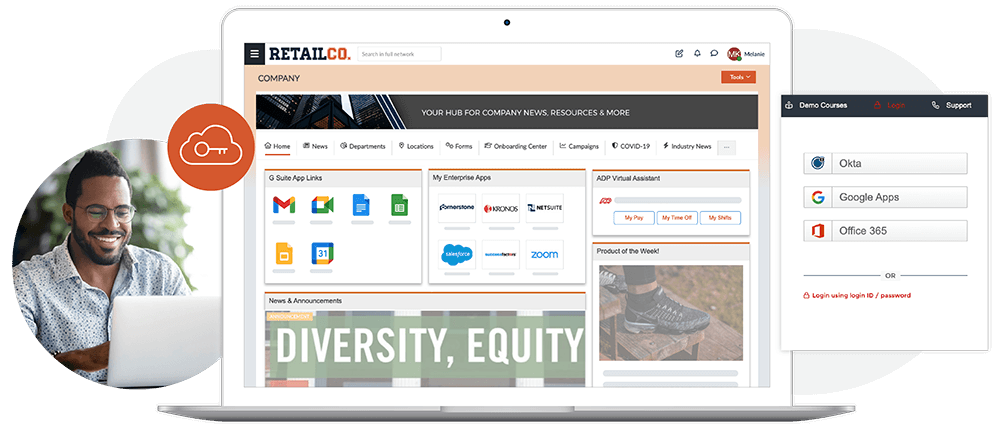 Talk to a product expert to learn more