Why Modernize Your Employee Communication Tools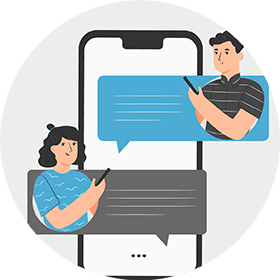 Meet your teams where they are
Push updates to your employees on the channels they prefer. Better outreach to your frontline teams and more focus for desk workers.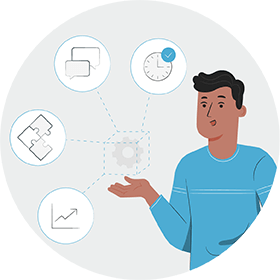 Simplify your employee experience
One communication platform that pushes the right content to the right people, so everyone can find what they need with no barriers.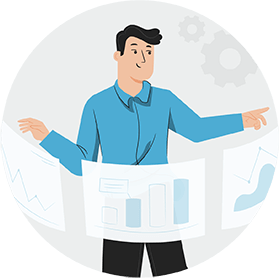 Get a complete picture
in real-time
Deep analytics mean your company's communication patterns are no longer a mystery. Get insights into employee behavior and adjust your communications accordingly
Our Key Features
Unified platform
Bring your frontline workers into the fold with a mobile-accessible comms center, so they don't have to resort to ad hoc communications or miss critical updates.
Personalized experience
Streamline the flow of information with targeted content and group workspaces, so each employee gets what they need. No clutter.
Better Outreach
Be strategic about your internal messaging campaigns, with detailed targeting and measurable results. Your team deserves an employee experience as strong as your customer experience.
Custom branding
Brand the platform like an in-house tool, so your people take to it naturally as an extension of your company culture.
Organic conversation
Give your employees a voice. Social media-like workspaces build a tangible community and get everyone engaged.
Easy deployment
Our team works hard to ensure quick, seamless deployment, and you'll be shocked how quickly your employees take to our intuitive platform. No headache, we promise.
Use Cases
Learn about some of the ways companies and organizations of all sizes and industries use Mango Connect.

Top-Down Communications

Peer-To-Peer Communications

Employee Engagement

Local
Interests

Company Culture
How Mango Connect is Different
Our modern communications feature set, modular approach, and pricing give you an easy way to meet your employees where they are, with a unified employee experience.
Deliver top-down updates, message your colleagues, post updates to relevant groups, and collect employee feedback in the same searchable, flexible system, so all your important internal notifications are gathered into one intuitive feed.
Over a decade of working with our customers has enabled us to build a deep, wide platform that can deliver nuanced solutions to a wide variety of common problems, and scale with your needs in a way that makes sense.
Learn More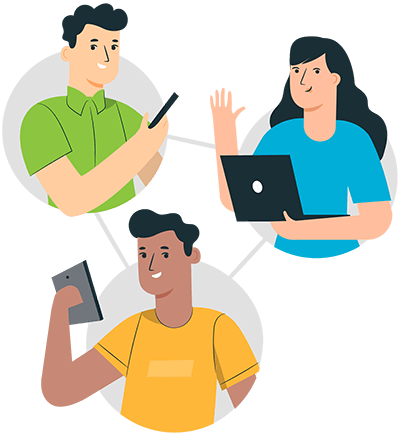 Connecting and empowering frontline workers
Frontline employees are the foundation of every successful organization. Rather than working in an office or a corporate environment, frontline employees are in the action, and on the literal front lines of their industry. Frontline workers make up 70% of the world's workforce and are the retail staff, hospitality crews, health care clinicians, machinist, and many other employees, that directly impact customer care and product success.