How Does MangoApps Compare to Alternatives?
We know it is a natural part of any company's process to compare and contrast alternatives to applications they are considering. What makes this process especially difficult is that every provider speaks a different language, or claim to know what is best for their prospects. Rather than creating a biased guide comparing our offerings to alternatives, we've created this worksheet to help you in your process, effectively putting you back in the drivers seat.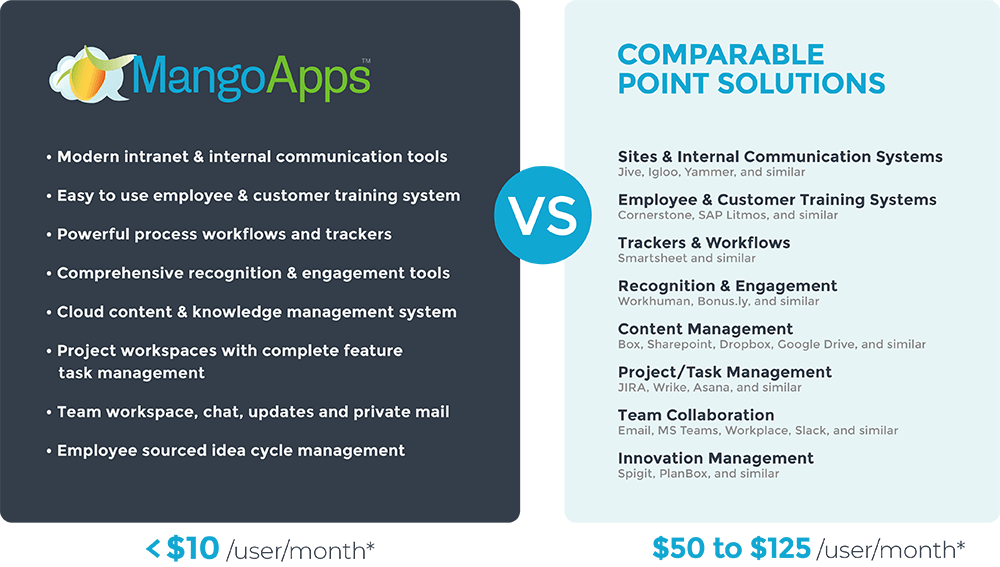 The list below is all of the features that we've found to be important in the market, to which we've purpose built our apps. In addition, MangoApps is entirely modular allowing customers to start with one, add more as they go. Simply go down the list and indicate which features are must-haves, and use that for guidance as you explore MangoApps and alternatives. If you have questions regarding features, or need help developing your list of desired functionality- we're happy to work with you to demo and help you define those needs.
MangoApps "Fit" Review
Looking at functions and features is a very important part of differentiation, but it doesn't tell the full story. We're not the only provider on the market, but we are the only one to bring all of these employee tools together under one fully-integrated platform. Please contact us for a holistic view of MangoApps and how we set ourselves apart from other solutions.
Break free from legacy systems and move forward faster with MangoApps.
A unified employee experience saves employees time, improves workplace efficiency and agility.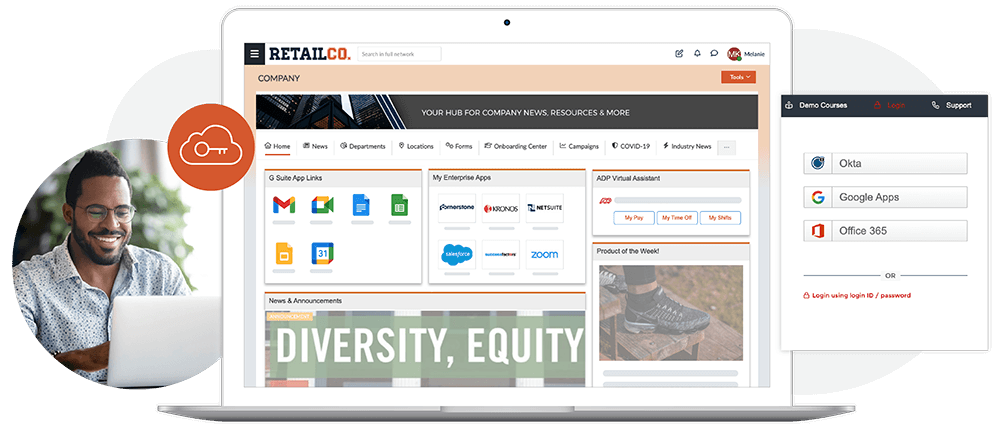 Talk to a product expert to learn more