Newsfeed
Every user gets a personal newsfeed, with posts and updates where they can react and comment within a familiar social media-like interface
Learn More >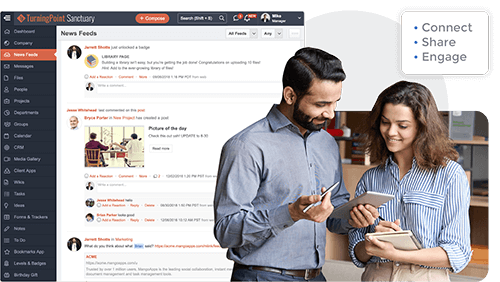 Modern Intranet
Stay organized with collaborative documents, wikis, and libraries, all nested in a mobile-friendly, searchable intranet.
Learn More >
Training
Keep staff and volunteers aligned with your mission and values, through mobile-accessible training courses you can create and deploy in minutes.
Learn More >
Rewards & Recognition
Peer-to-peer recognition makes your workers feel appreciated for their efforts. Virtual greeting cards spread joy throughout your organization and encourage employees and volunteers to stick around.
Learn More >
Forms & Workflows
Track everchanging fundraising information and budget plans with forms that populate into collaborative spreadsheets, and automations that save time.
Learn More >
Schedules & Shifts
Simplify the process of creating, distributing, and updating schedules through a built-in feature within the same app as communication and intranet.
Learn More >
Focused Mailbox & IM
Efficiently push information out to your staff and volunteers, on a mobile-accessible platform to simplify targeted communication throughout all levels of your organization.
Learn More >
Customization & White-labeling
Create a consistent employee experience regardless of company structural changes by using white-labeling to reinforce your brand and culture.
Learn More >
Actionable Analytics
Gain insights into how your nonprofit is performing and how you can better support your cause with surveys, polls, ballots & voting, and generatable reports.
Learn More >
Mobile Apps
Connect workers from every location, including remote, with user-friendly apps for both iOS and Android devices that contain all of the most used functions.
Learn More >
Security
Protect all company and donor information with a multi-level security system to ensure the safety of storing and transporting undisclosed data.
Learn More >
Break free from legacy systems and move forward faster with MangoApps.
A unified employee experience saves employees time, improves workplace efficiency and agility.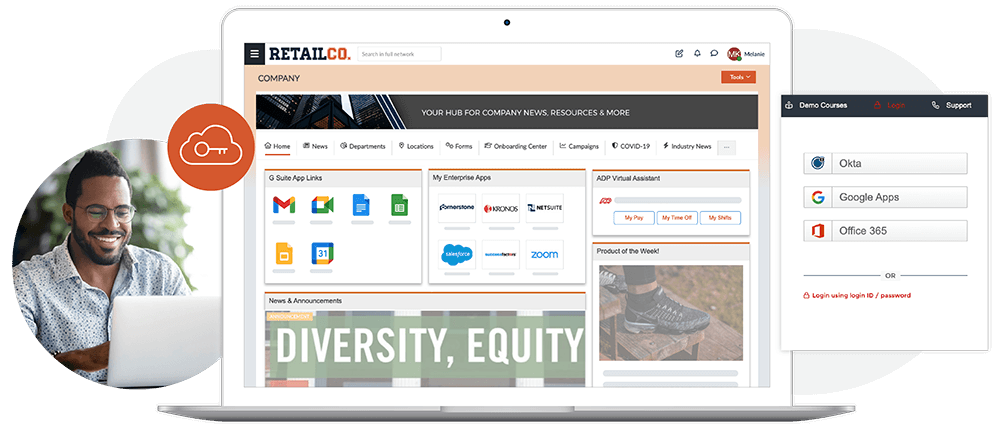 Talk to a product expert to learn more