Creating a quiz is quick and easy
Our online quiz builder makes it easy to create custom quizzes. You can pick from existing templates or start from scratch. In addition, you can easily preview and take a test quiz to experience the flow yourself.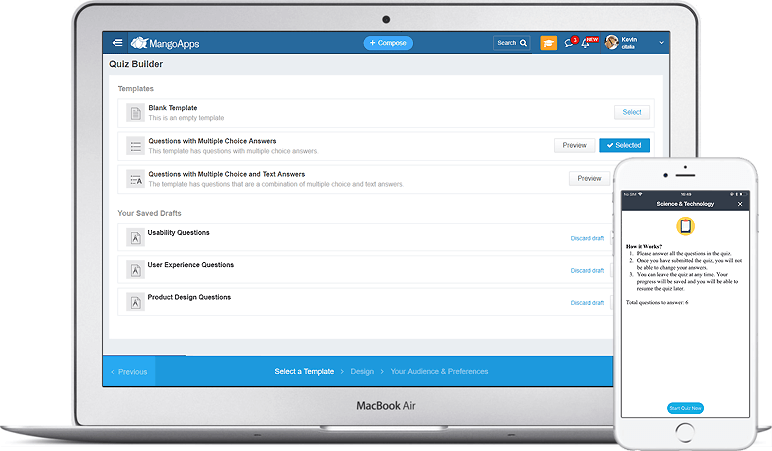 Because your colleagues are already on MangoApps, it is easy to select who you want to send the quiz to. You can select from everyone in the company, your followers, a specific team or a set of specific people.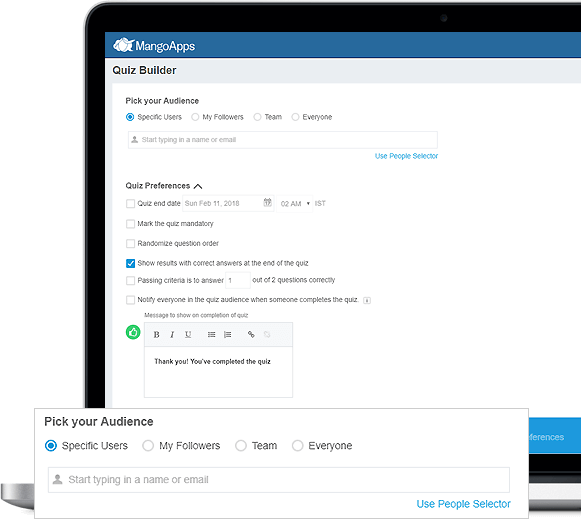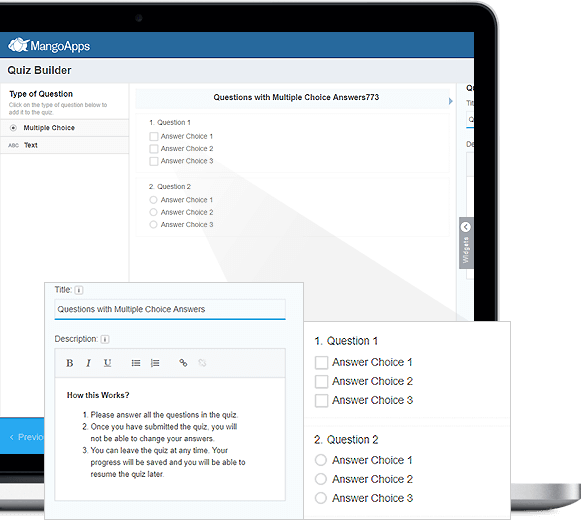 So many options, yet it's easy
There are many options to create your quiz. Questions can be multi-choice or text-based. You can set a deadline for the audience to take the quiz by a specific date. You can even do question randomization to reduce any answer biases.
Helpful insights into quiz results
Access real-time stats about both your quiz takers and their answers. You can even export all the data for in-depth analysis in other tools.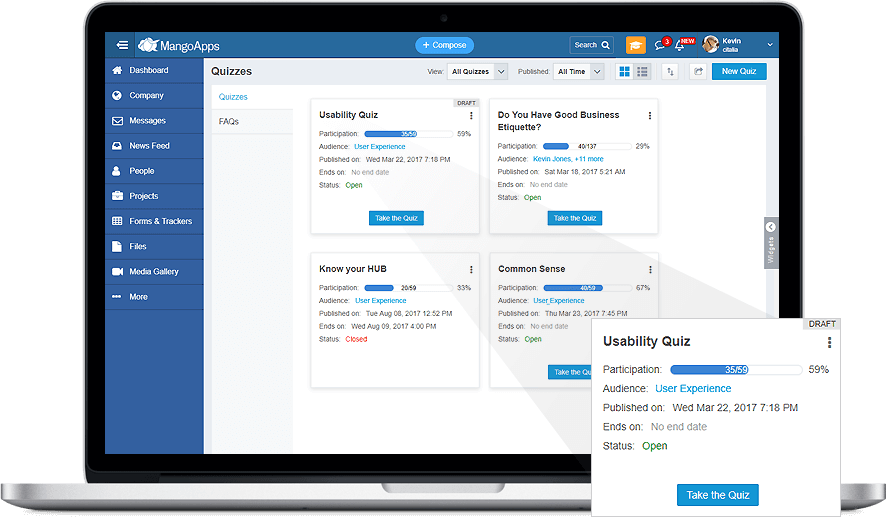 Make learning fun and engaging
Our quiz module is designed to be visually appealing, fun and engaging. It even integrates with our gamification modules and allows users to earn points and badges as they complete more quizzes.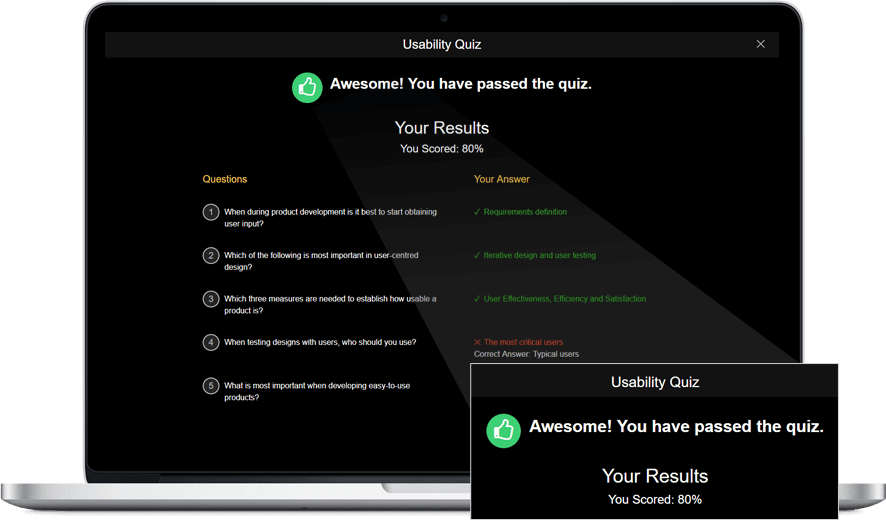 Easy quiz taking from anywhere
Reach your quiz-taking audience wherever they are! Employees can not only take quizzes from any computer, but they also have full access using the MangoApps iOS and Android Apps.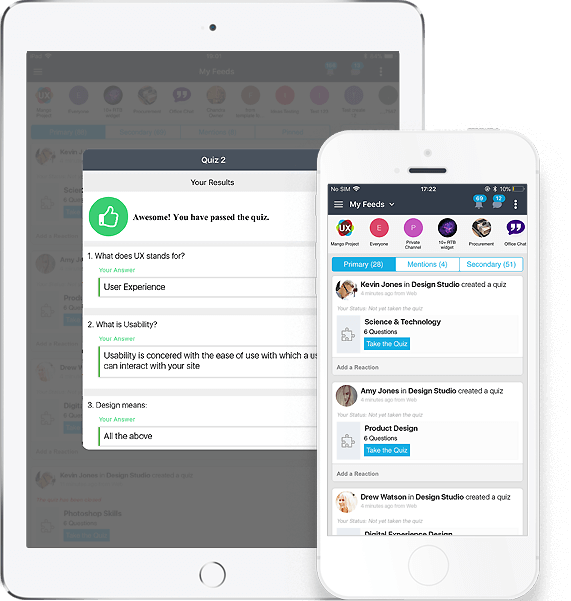 Full administrator control
As with everything in MangoApps, a domain administrator can configure who can create new quizzes, set up everyone's dashboard to have quick access to recent quizzes, and configure email preferences to be notified when there is a new quiz to take.