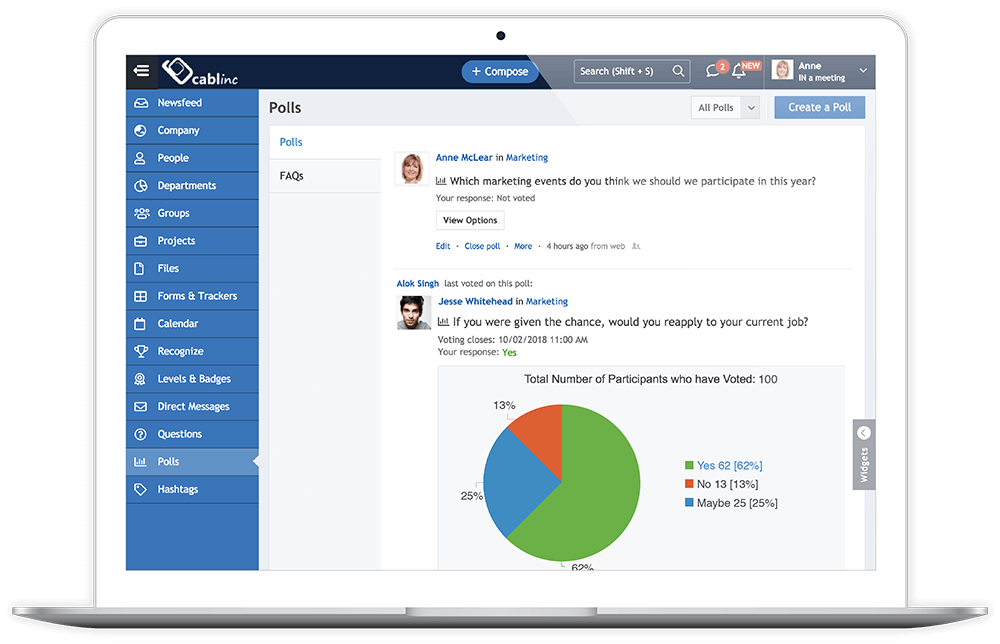 Easily Reach Your Target Audience
Polls can either be created for general distribution, or users can create targeted polls, with any unique audience. Targeted polls make it easy to determine who should be invited and what access they have, while finding relevant information without ever leaving the MangoApps environment.
How Our Customers Use Employee Polls
1

Gauge employee interest on topics and ideas and make critical informed decisions

2

Analyze poll answers to draw relevant insights or create reports for driving business decisions

3

Provide anonymity for sensitive or opinionated questions, allowing employees to provide honest feedback

4

Easily build poll audiences using intuitive filters, targeting the right people for any topic.
Provide a unified employee experience with MangoApps
Bring company intranet, employee communications, work management and employee training in one platform for an integrated employee experience. It has never been this easy to create the perfect employee experience. Contact us to discuss requirements, pricing, rollout and support.