Poll everyone or just poll a team
Ask for inputs & opinions with targeted polls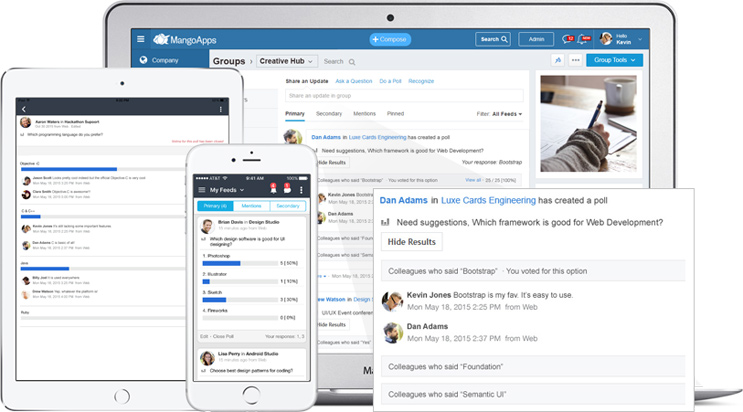 Create a poll with ability to vote on multiple choices
Assess employee opinions on any topic, any time. Anyone can post a poll to a team to get feedback on a specific subject or to the broader organization to gauge popular sentiment.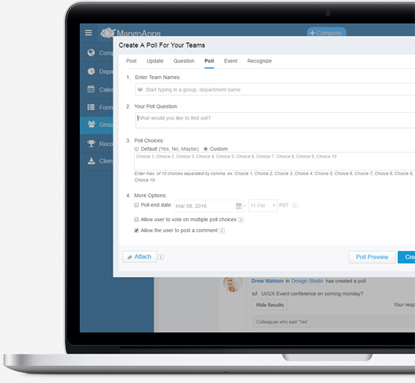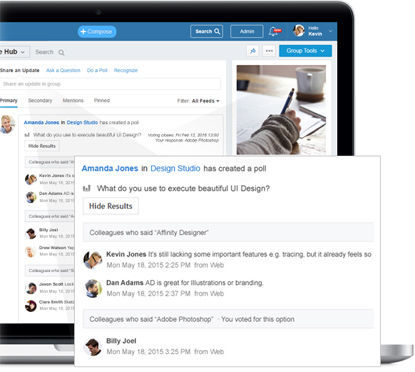 Adjust how long your polls run and get timely responses
Set an expiration date for the poll to help get responses and take actions.
Improve polls by editing and
enabling comments
Made a mistake? No problem, simply edit the poll question and post again. Allow people to express with comments in addition to picking a pre-defined choice.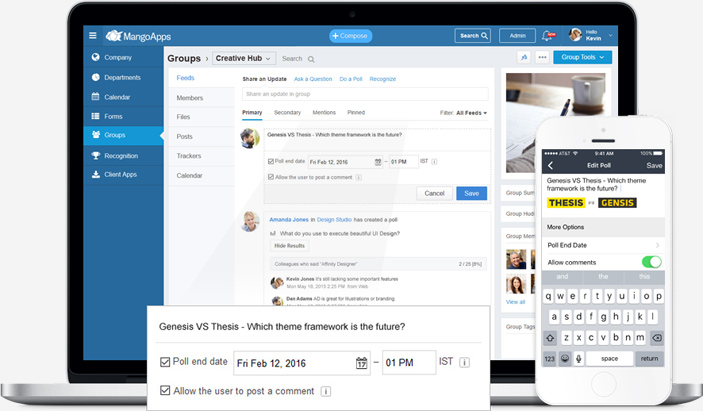 Tags make it easy to
find polls
Polls can be tagged with their objective areas. Multiple tags can be attached to a poll making it easier to find polls in several objectives.