News Feed is your enterprise social network
News Feed keeps you up-to-date on all your projects, files, topics and activities from people you follow in your network. It's a single location to read, comment, like, share all your conversations at work. Do Group Collaboration from here in multiple teams to get work done faster.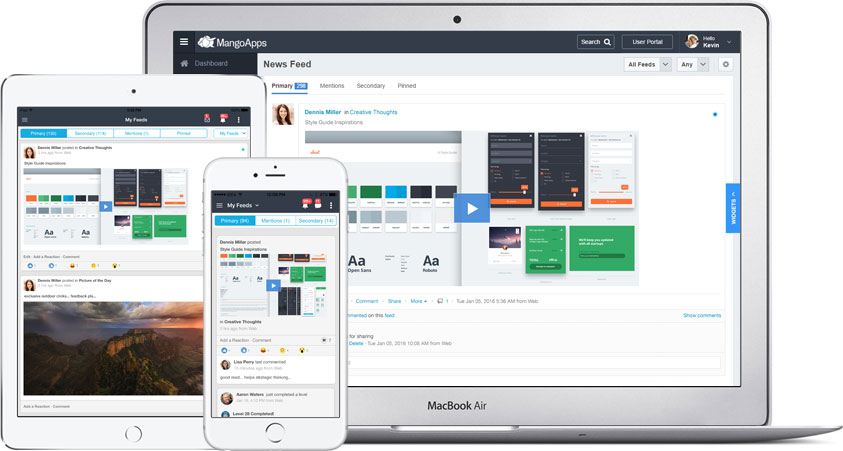 View and adjust your News Feed preferences
Control the type of feeds you wish to classify as primary or secondary. Decide the order in which you wish to see the comments and decide the order of News Feed tabs to suit your style of work. Follow the experts, influencers and contributors in your company to learn and stay up-to-date.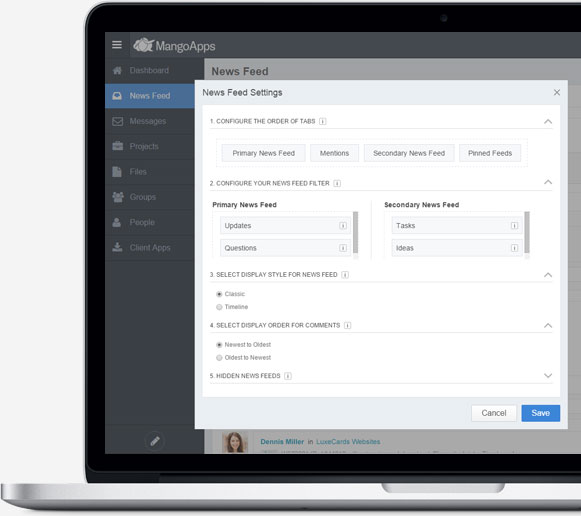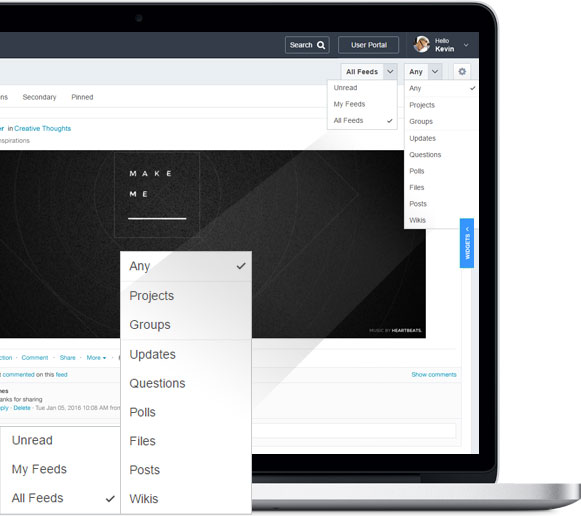 Use filters and mark as read to further narrow down and get thru' large number of updates faster
Narrow your News Feed using filters to a particular category (such as all integration feeds or all wiki feeds). Use the "mark as read" blue icon to get a News Feed out of your view once you have read it and it doesn't require an action or follow-up. A marked News Feed will still be searchable and will remain in your My feeds filter if you need to go back to them later.
Engaging and action-oriented news feed versus email
You can participate in conversations by adding your reaction with just one click. Use the ability to post a reply on a specific comment, convert News Feed to tasks and initiate the task workflow, or pin a feed to come back to it later.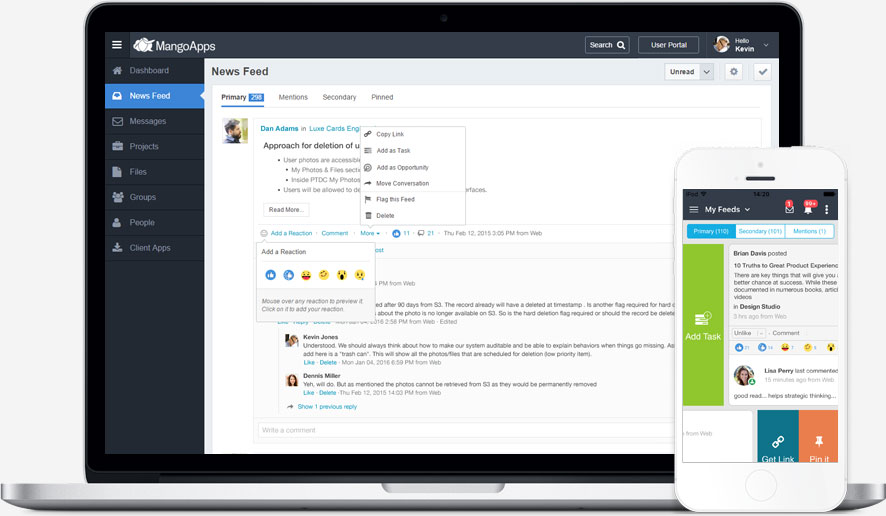 Files, polls, question and answers, links and more
Email forces a one-size-fits-all model on the content it has. News Feed, however, intelligently provides you with the right experience based on the content. News Feed lets you intuitively respond to a poll with multiple choices, allows you to mark your post as an answer or accept the most valuable answer, get auto preview of links shared, and enables sharing of multiple large files of up to 2GB (per file) from different file repositories.