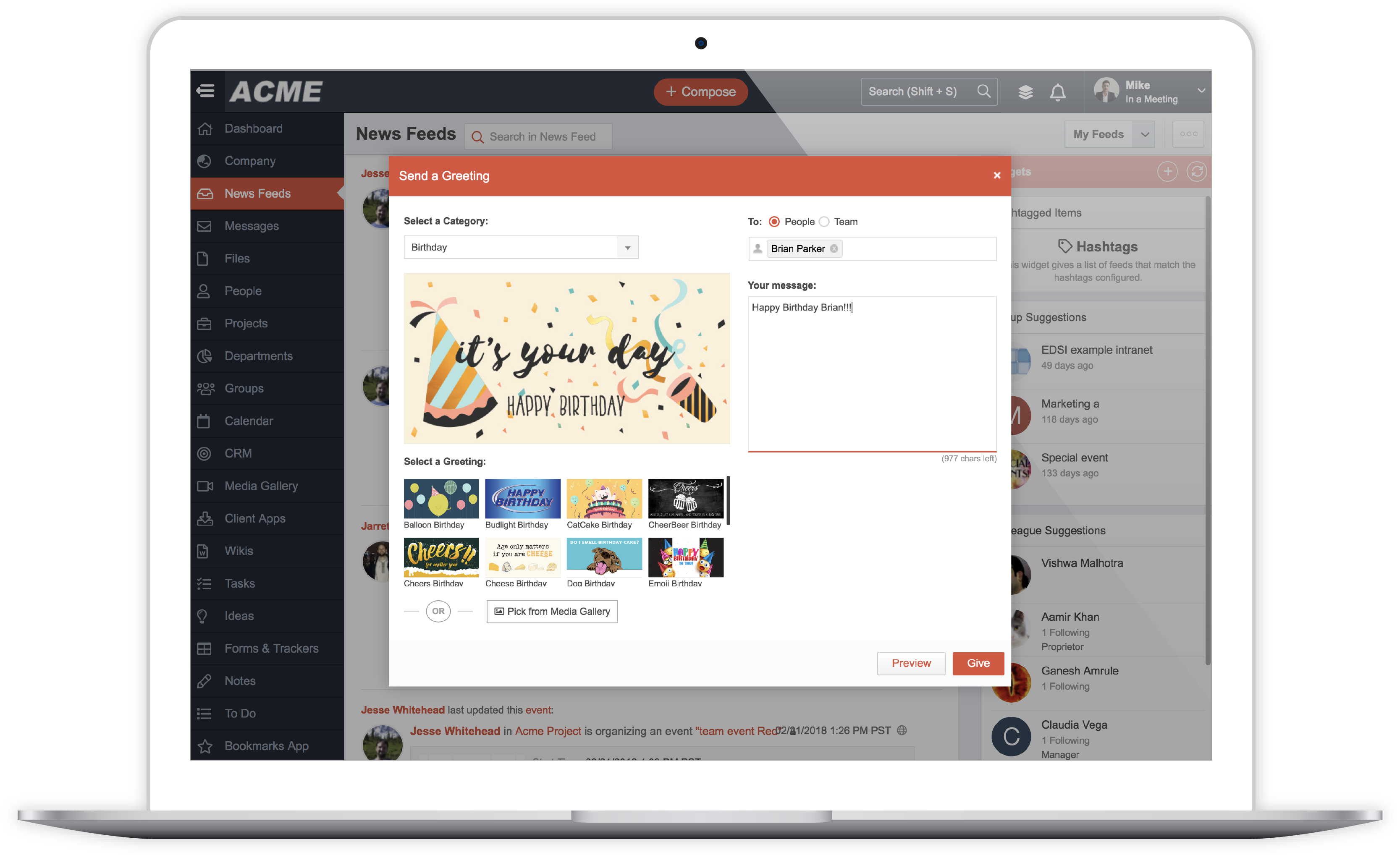 Greetings For Life's Most Meaningful Moments
Creating and fostering a healthy company culture is paramount to the happiness of employees and success of the company. With greetings, colleagues are given the opportunity to interact and send best wishes to each other to celebrate birthdays, anniversaries, well wishes, congratulations, and more.
Birthdays and Other Important Dates In Calendar
The company calendar helps companies stay organized and plan more effectively through the year while keeping employees up to date with events. Birthdays, company events, holidays, and more integrate seamlessly with the user's MangoApps calendar.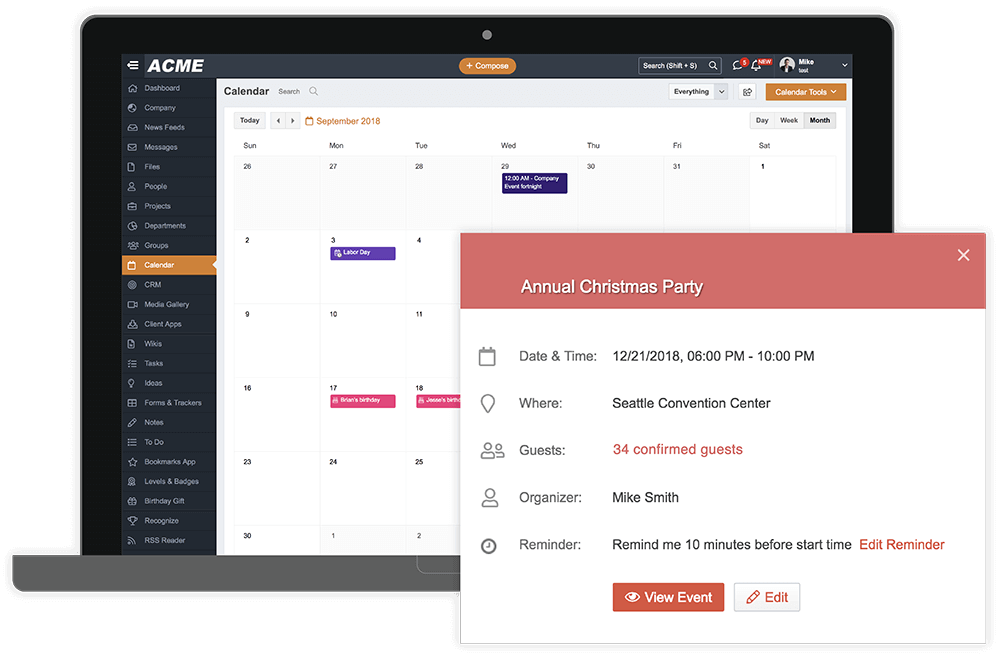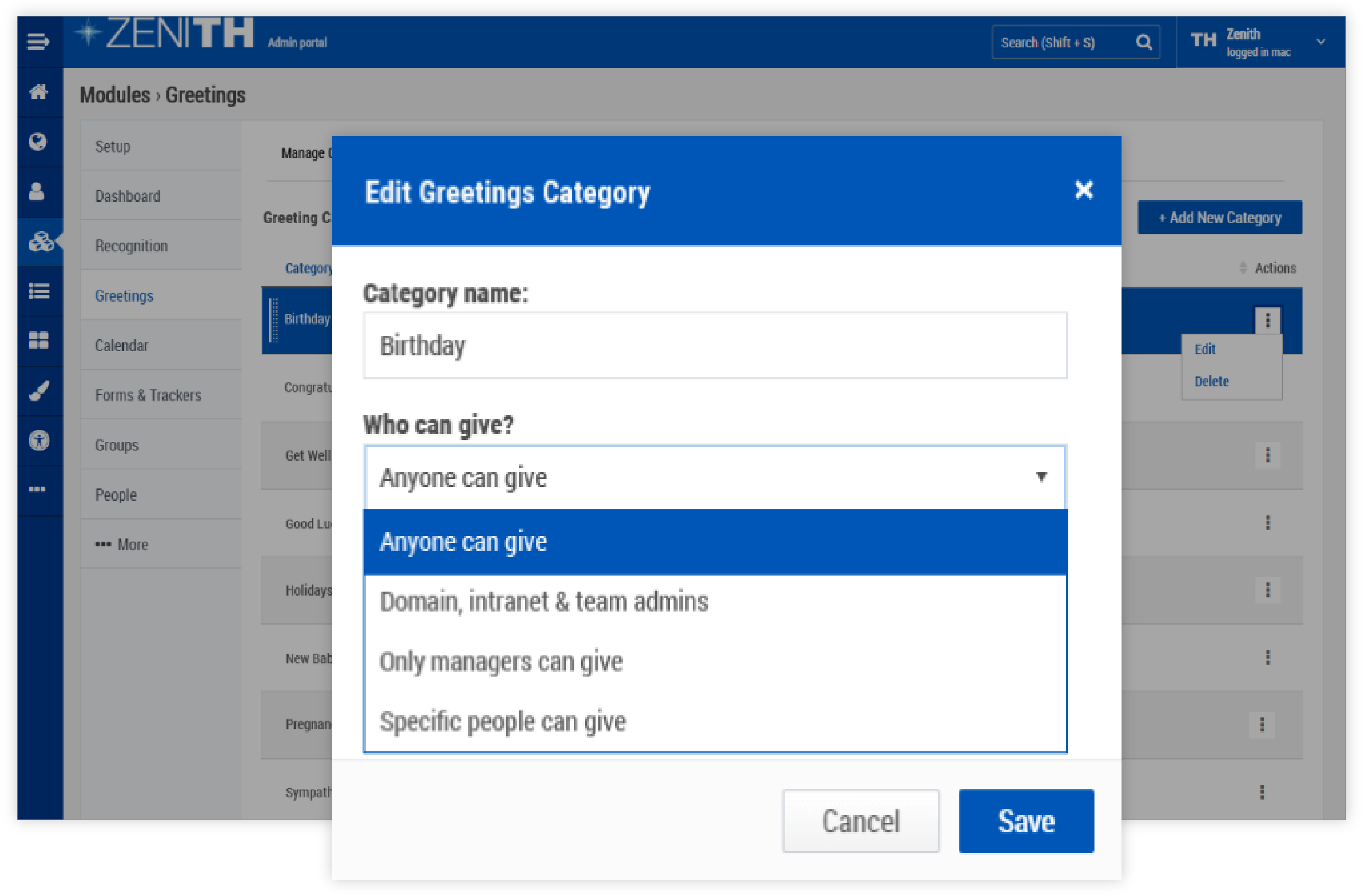 Control Permissions and Greeting Types
Admins have full control over who can give greetings and determine the types of greetings that various users are allowed to put out into the network. Each category (denoting greeting type) can easily be set to allow all users, certain members/teams, managers only, or even a limited selection of individuals for use.
Reminders For Birthdays and Anniversaries
Users will never forget Birthdays or Anniversaries again. Those important occasions are fed right into every user's notifications, prompting them to produce and send a greeting for the occasion. Other users can then extend their greetings and wishes in response to that greeting post- making it like a greeting card that everyone in the office has signed.