Real time chat can be initiated in any team and with any co-workers at any-time from anywhere. The ability to cut across complex team dynamics, and get work done fast with intimate communication using the IM bar that you can't get from email.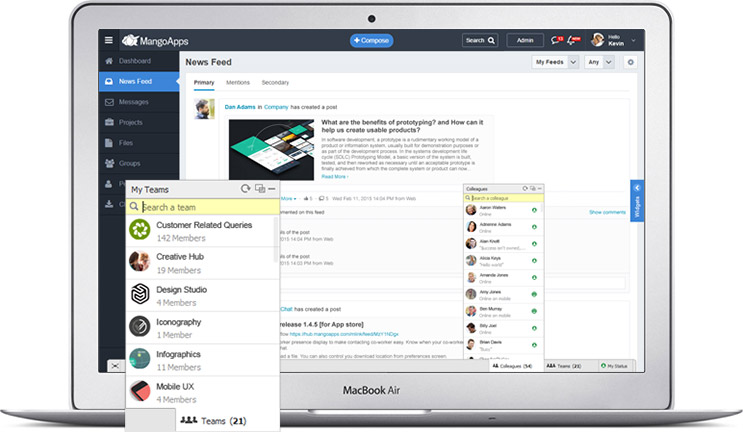 Ability to automatically expire (a.k.a. delete) a message after it is viewed
Send messages in 1-1 or team that auto-delete shortly (~ 2 mins) after they are read. This is great for sharing a password, PIN & a confidential piece of text.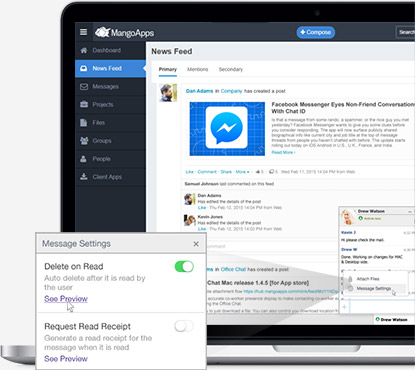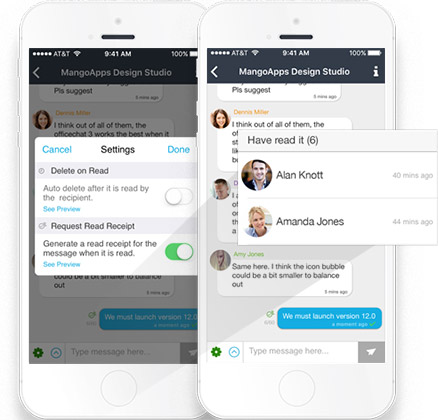 Know exactly who all have read an important chat message
Last minute change of plans or running late for an important meeting and want to make sure all the attendees got the message! Use the read receipt feature of chat message and get your peace of mind that everyone saw the update in time.
Enterprise grade real time instant messaging solution fully integrated with team collaboration
It's reliable, it's secure, it's compliant and yet it is simple.