In an environment where vendors hype and oversell their offering and themselves, selecting which product and company is the right fit for you is not easy. At MangoApps we believe that the foundation of any long-term customer relationship is making sure that MangoApps, both as a product and as a company is a good fit. To us it is not just about making a sale. We are committed to making sure you are successful with your goals.
Here Are 10 Reasons Customers Pick MangoApps As Their Digital Workplace Hub
As a product MangoApps...
Is a proven platform with a history of successful enterprise-wide deployments
Has depth, breadth & modularity that is unrivaled in the industry
Is super easy to use for both end users & administrators
Comes with full-featured, robust and free mobile apps (iOS, Android)
Is available in cloud, hybrid or self-hosted deployment models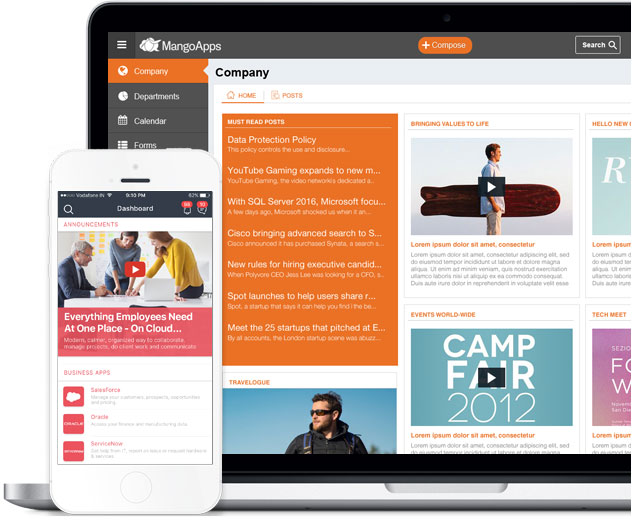 Have been focused on creating holistic employee experience for a decade
Are the winners of many Industry Awards (non-paying kind)
Know every customer is unique and partner with them for their success
Are agile & focused on the long-term with responsible growth
Provide the best overall value with hard-cost savings of over 75%