Visual communication is the fastest way to provide support, share feedback, resolve issues & be happy!
Visually Support Customers
Remove the guesswork from support. Screen captures and video guide customers to what they need, and where to find it.
Create Learning Content
Capturing content with annotations and audio, allows for quick and easy teaching videos or visually rich guides.
Easily Share Feedback
Work through document review, design revisions, website edits, and more by providing feedback with clear annotations.
Efficient Bug Reporting
Capture and point out bugs as you see them, annotate or add audio dialogue, and share directly with the product team.
Share Product Ideas
Inspire new features or products by visually representing your ideas with annotations to maximize impact.
Annotate For Results
Save time and effort with clear and concise annotations to graphics, content, and more, making communication tangible.
Close QA Loops
Provide visual feedback to effectively test and review products, applications, and web pages.
Rich Content Creation
Equip marketing and design teams with tools to create rich product screenshots, GIFs, and movies.
Virtually Meet & Support
Easily screen share to provide support, guidance, or to supplement discussion internally or externally on any device.
Next Level Sales
Equipped with screen sharing capabilities and image/video capture, sales teams create custom content to close the deal.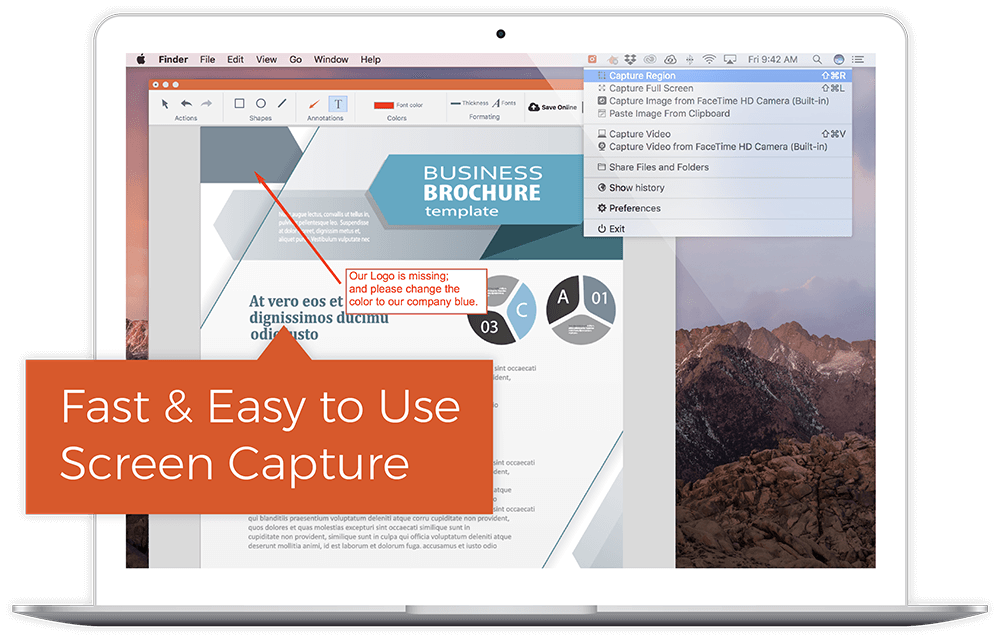 Capture Images, Annotate, and Share
TinyTake allows users to easily capture what appears on their computer screen and then markup or annotate screenshots with text boxes, steps numbering, arrows, watermarks, highlighters, sensitive area pixelation, or add picture captions. Visuals and detailed descriptions make supporting customers, identifying problems, and sharing ideas or feedback much easier.
Record and Annotate Videos In 4K
Users can record their computer screens, with support for high-end 4K systems. From simple mouse movements to adding commentary and audio, TinyTake videos record everything users see and do at any length, allowing for rich learning content, support videos, instant communication, and more.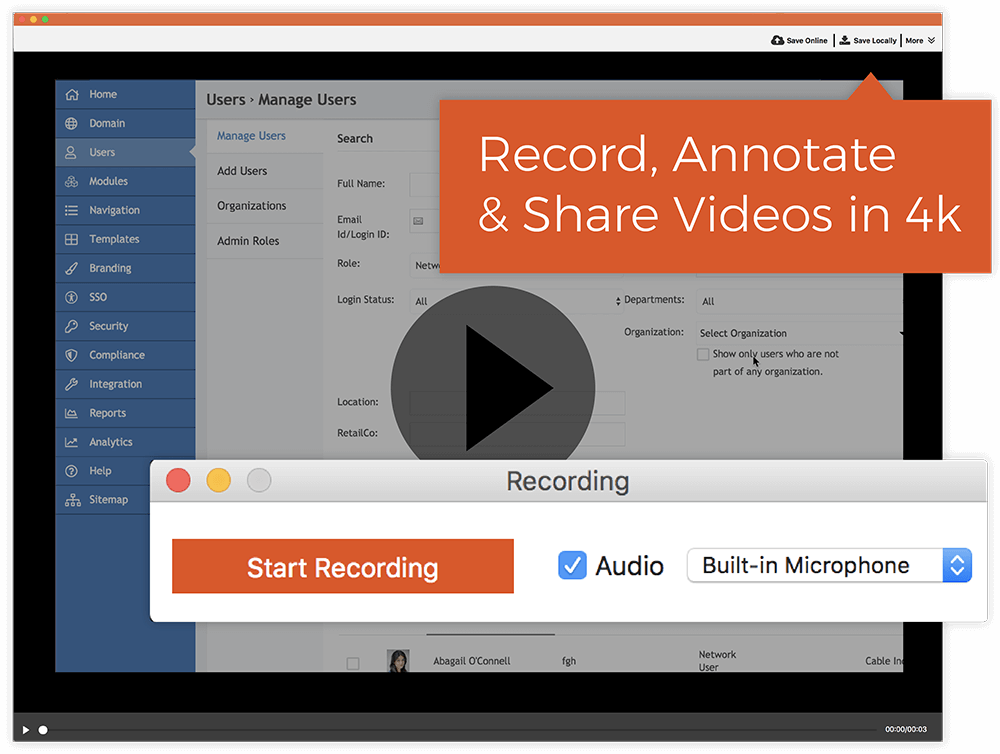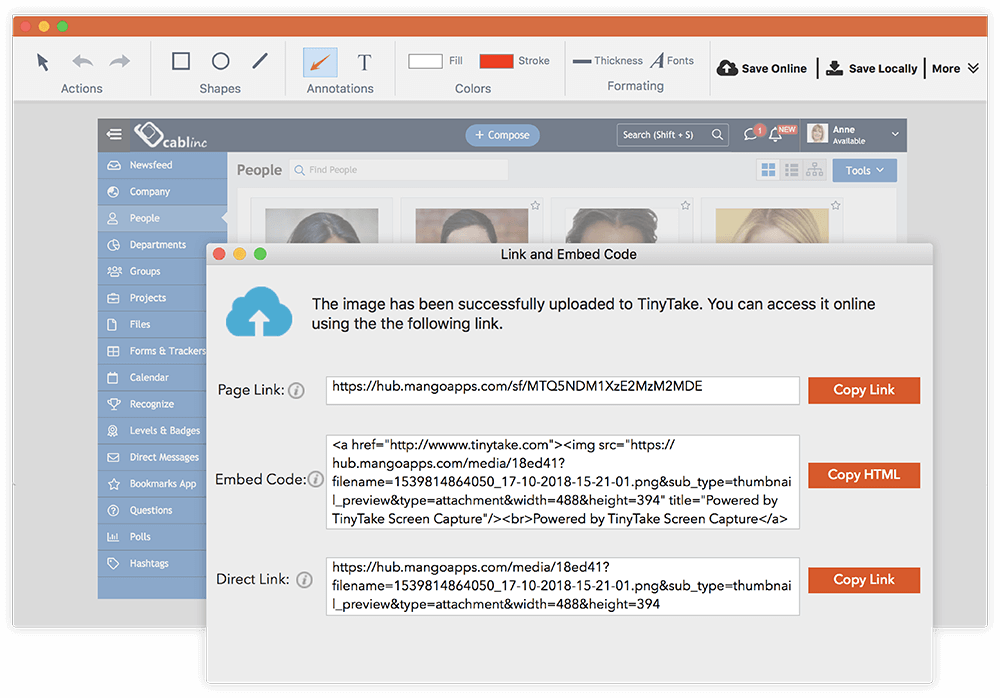 Save or Share Captured Files
Files captured or created with TinyTake are designed to be easily shared to effectively increase communication. Share files with customers or coworkers easily through email, via a weblink, through MangoApps, or saved locally on a drive. File links can be copied automatically to a clipboard, reducing the steps to sharing.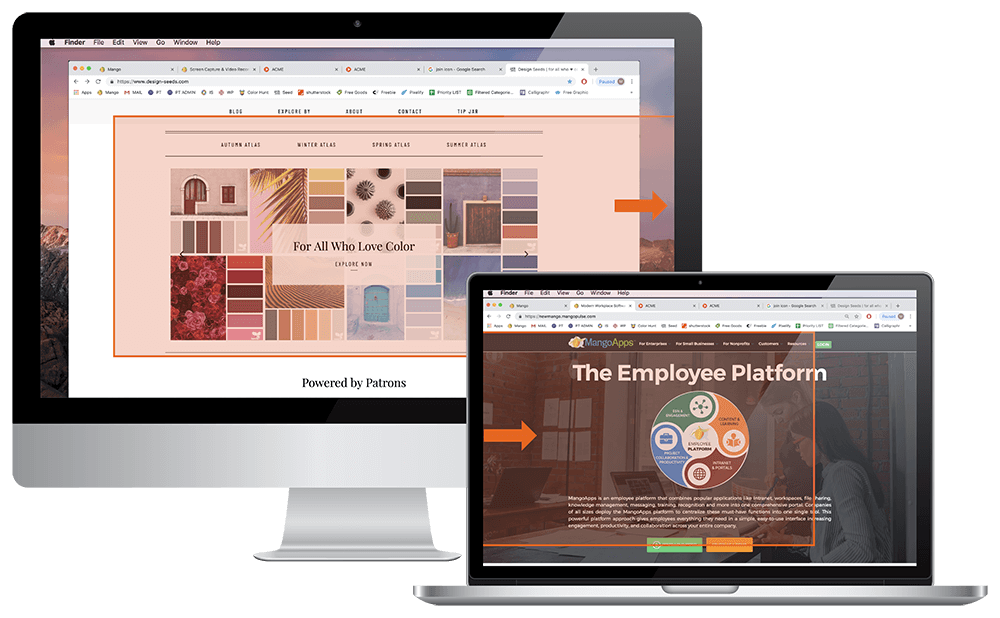 Templates and Multi-Monitor Support Make Capturing Easy
TinyTake comes equipped with templates for pre-selected capture regions. By choosing from our predefined template sizes or defining your own, create consistency across your company regardless of the use-case. Users can also screen capture in multi-monitor setups by simply dragging the capture area tool across multiple displays.
View Full Capture History
Images and videos saved and shared in TinyTake are automatically stored into a comprehensive media library and are easily accessible, allowing users to go back and view old files created or shared with them or re-share older content at any time from one centralized location. Keep track of files organized into pre-established categories and file types.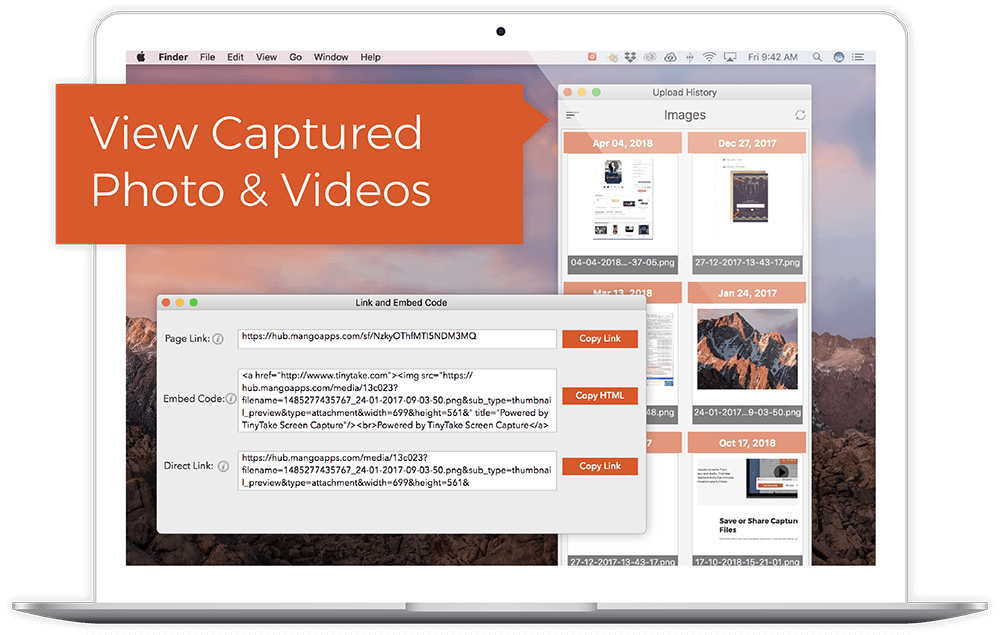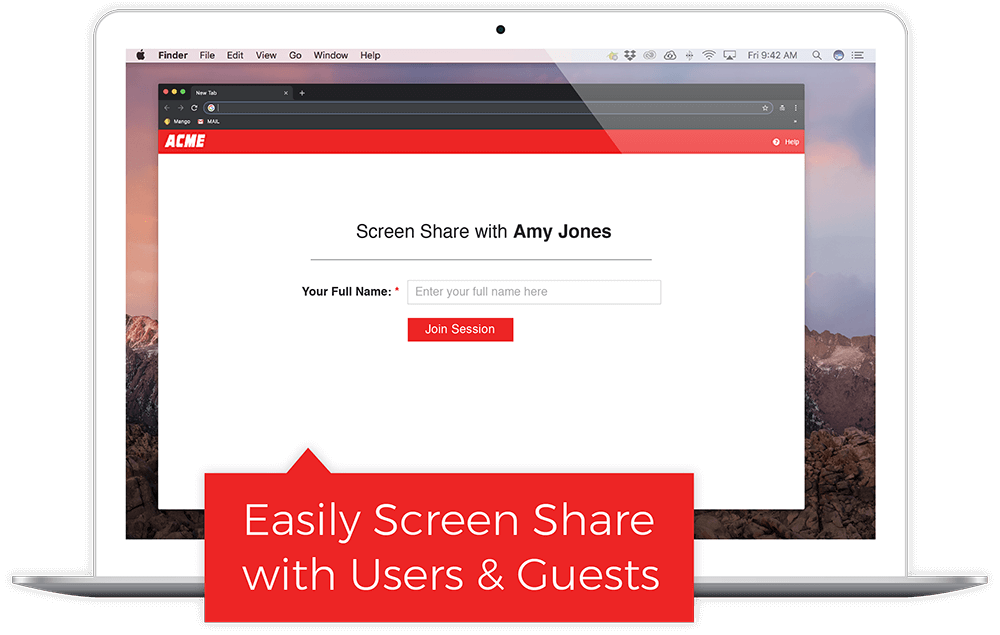 Screen Sharing For All Employees
Replace in-person meetings and conversations and save on costly user licenses for users that only need light or occasional access to screen sharing for internal/external use. Screen shares are launched with ease, allowing participants to access from any device, anywhere.
Live Support and Guidance To Customers
When providing assistance to clients in support cases, training, or even closing a sale, live screen sharing makes all the difference. Guide customers directly to a resolution, teach them how to access or use a feature, or provide a live presentation to close a sale.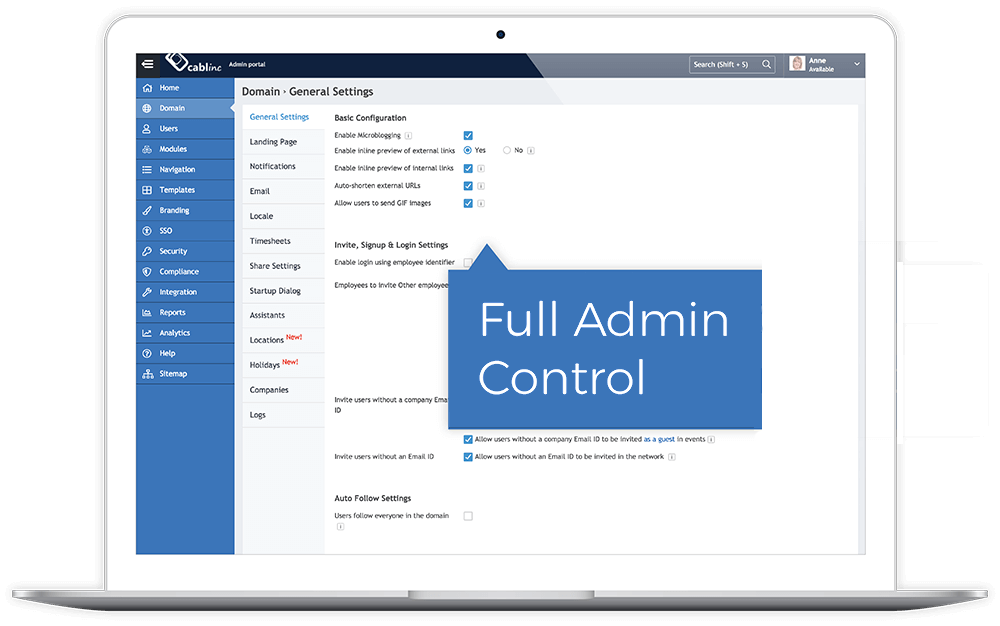 Full Administrator Control
MangoApps is built for any business, small to enterprise, giving all the necessary tools and power to the admins to set up and personalize the portal to the needs of the business and company culture. With TinyTake for teams, this is no exception, admins determine the level of personalization and permissions granted to their users.
Works Beautifully With Other Systems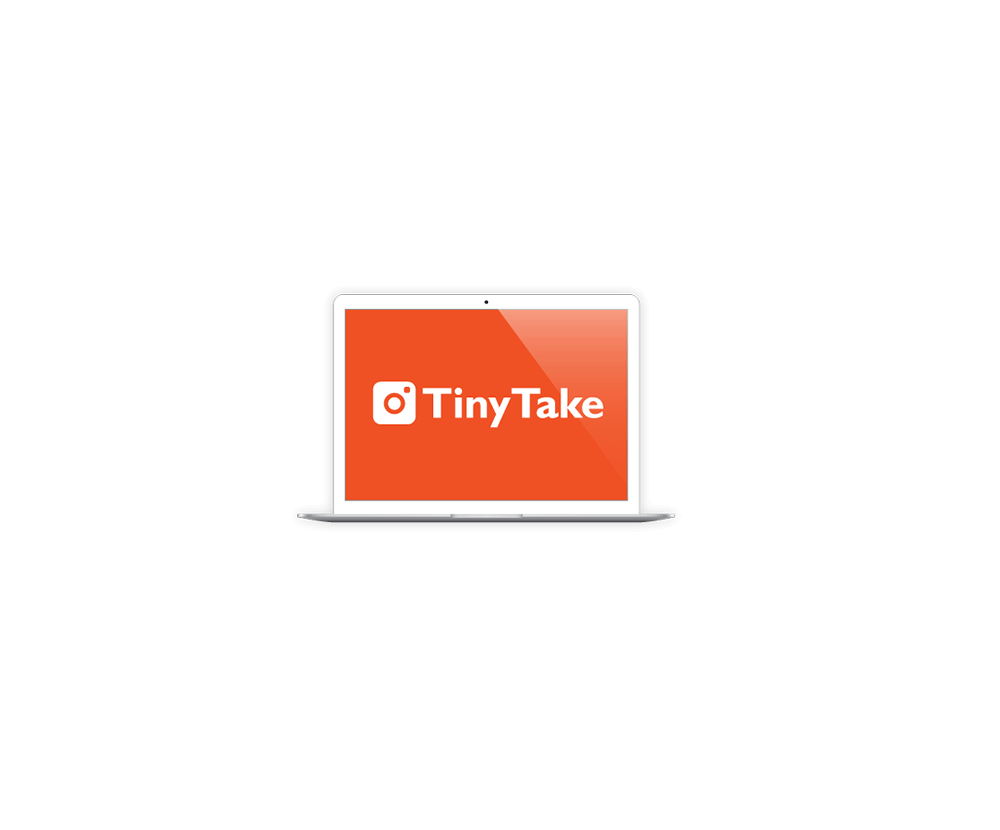 The power of capturing and creating on-screen content with TinyTake makes it a no-brainer when paired with other systems. Create the most effective input for any ticketing, learning, or content management system, and drive results with visually rich and annoyed captures. TinyTake makes it easy to support customers, build wealth in learning materials, and enrich any content.
Simple Subscription Pricing
For a limited time lock-in TinyTake for Teams at just
Business

$2USD

Per user, per month, if billed annually
$3 per user, per month, if billed monthly
10 user minimum billing

Business plan includes:

Media gallery to view all captured media
Unlimited video and image history
Local or cloud storage of media
Up to 15 minute per video recording
5 GB/user online storage*
5 GB/user bandwidth/mo*
200 screen share minutes/mo*
Centrally manage all users
Choice of 5 AWS data center
Automatic software upgrades
Enterprise

$3USD

Per user, per month, billed annually
Available in public/private cloud or on-premise
100 user minimum billing

Enterprise plan includes:

All Business plan features
oAuth or SAML based SSO
Detailed user access log
Media retention rules
Up to 60 minute per video recording
10 GB/user online storage*
10 GB/user bandwidth/mo*
Dedicated customer success manager
SLA and priority support
Ideal for medium & large enterprises
Here's what our customers are saying about us
[I'm] so happy that we have this tool. I can't imagine what it would be like without it. It makes everything so much easier and simplified. It puts everything we need in one spot so everything we have is available.

Brooke Laskin

CCS Executive Director

It allows you to educate people very easily. So if you find something that you think works better, or not, you can put it into a video and share it with your colleagues. It's kind of a self learning platform.

Phil Ward

Huber+ Suhner Data Centers Market Manager

The tool was so easy to understand and the [employee] feedback was overwhelmingly positive, almost unrealistically positive. I don't see that in many projects like this.

Vojta Borovian

Kelly-Moore Paints IT Director of Infrastructure & Services
FAQs
Where is my data hosted?

We use Amazon AWS for all of our computing needs. Based on your location and regulatory needs, shared cloud customers can pick one of the five AWS data centers during sign-up. For private cloud customers, we can host your data at the AWS data center of your choice.
Do you offer volume or non-profit discounts?

Yes, we offer both volume and non-profit discounts. Please note that all our enterprise products require 100+ user licenses and are billed annually.

Contact sales

for more information.