A complete set of course management features makes it easy for you to create, manage and organize training lessons.
Course Authoring: We make it easy to create and publish engaging courses with presentations, video and web content using the built-in authoring tool. Upload presentations you already have as chapters, co-create courses with multiple authors, and share when you are ready.
Access Management: Control visibility of courses by making them available to specific departments, locations, teams or the full company.
Learning Paths: With learning paths, you can define prerequisite courses, traversal rules and completion criteria to courses and align them with your organization's learning goals.
Out of the Box Templates: We offer many templates to design engaging courses without any coding or design skills. Plus, it is very easy to use the course content you already have.
Learner Management: Assign courses to specific users to meet your compliance requirements and make it compulsory for employees to take certain courses. Use employees' roles and skills to recommend courses.
SCORM & xAPI: Import your SCORM & xAPI approved lessons and courses right into MangoLMS for easy set-up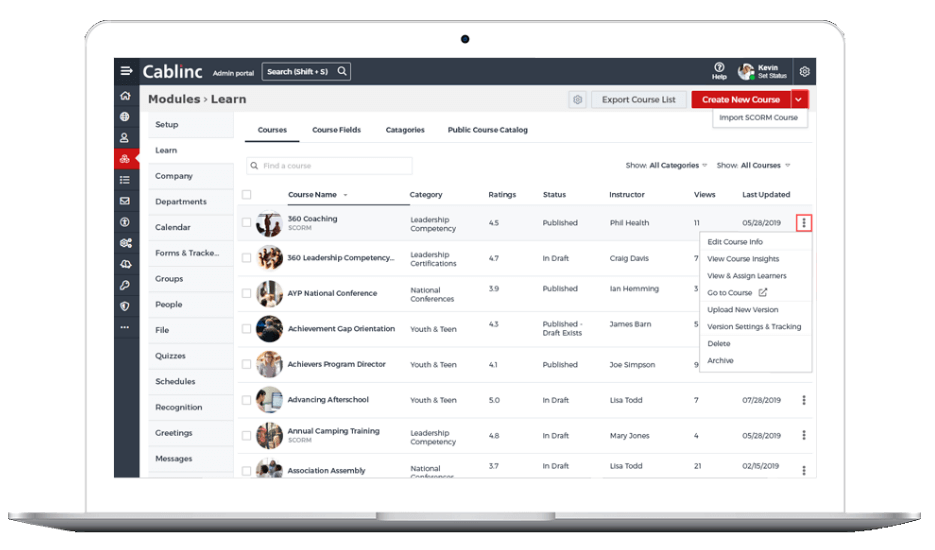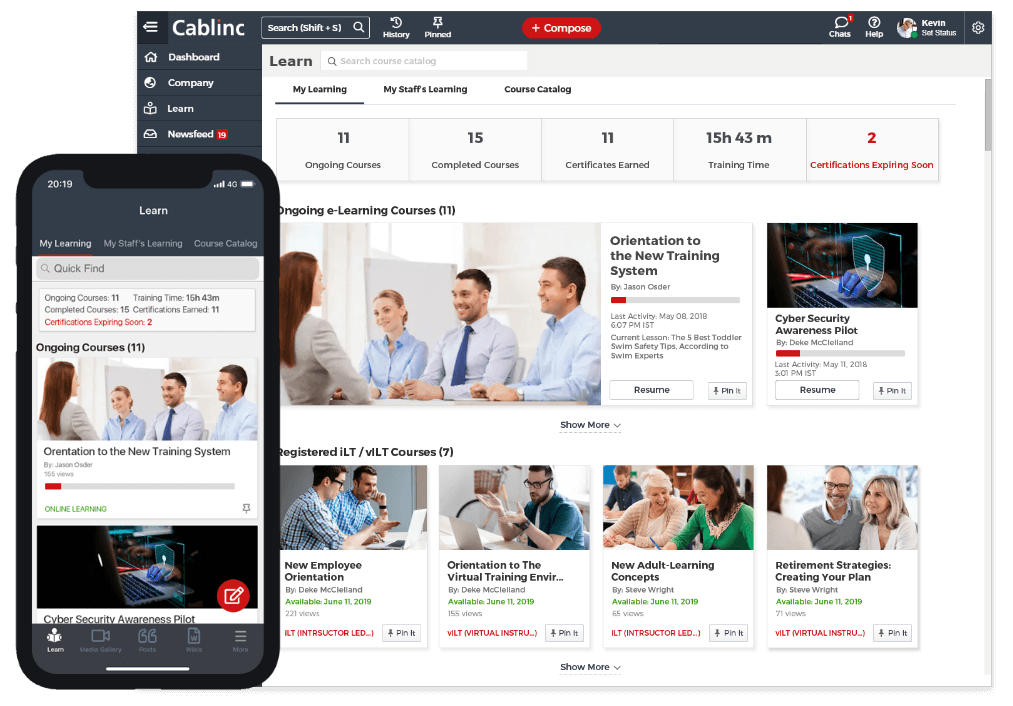 Our learning portal is personalized for each user and makes it easy to signup for the right course, take it from anywhere, and track your progress.
My Learning: Our learner-centric view shows users' ongoing, required, recommended, pinned, and completed courses. An engaging course details page with a video introduction, table of contents, learner's progress, instructor details, and more keeps learners interested and excited to learn.
Team Learning: Our system allows managers to see the progress and current compliance of team members.
Blended Learning: Course builders can choose between or mix self-led learning and instructor-led training to create a diverse environment.
Course Catalog: MangoLMS offers a visual directory of courses that are organized by categories so users can search by keywords, location, and custom taxonomies. Admins also have the ability to make the course catalog public.
Reviews & Ratings: Solicit feedback from learners on the courses they complete to improve the learning experience.
Gamification: Motivate learners by tracking points, levels, and badges while they work on their courses.
Mobile Ready: Deliver, track, and launch training anywhere, anytime on the MangoLMS mobile app
Rich certification management capabilities make it easy to create, setup, award, and track certification requirements.
Certifications: Provide certifications to learners upon successful course completion. You can customize if courses are required or elective to earn each certificate.
Certification Path: With MangoLMS, you have the ability to set up certification paths and have control over prerequisite certificate requirements.
Certifications Lifestyle: You can make certifications valid for only certain periods of time. Also, you can support a variety of compliance scenarios that might require a re-certification.
Certificate Design Template: Design custom certificates with dynamic placeholders for learner and course fields.
Transcript Management: Ability to download & print transcripts.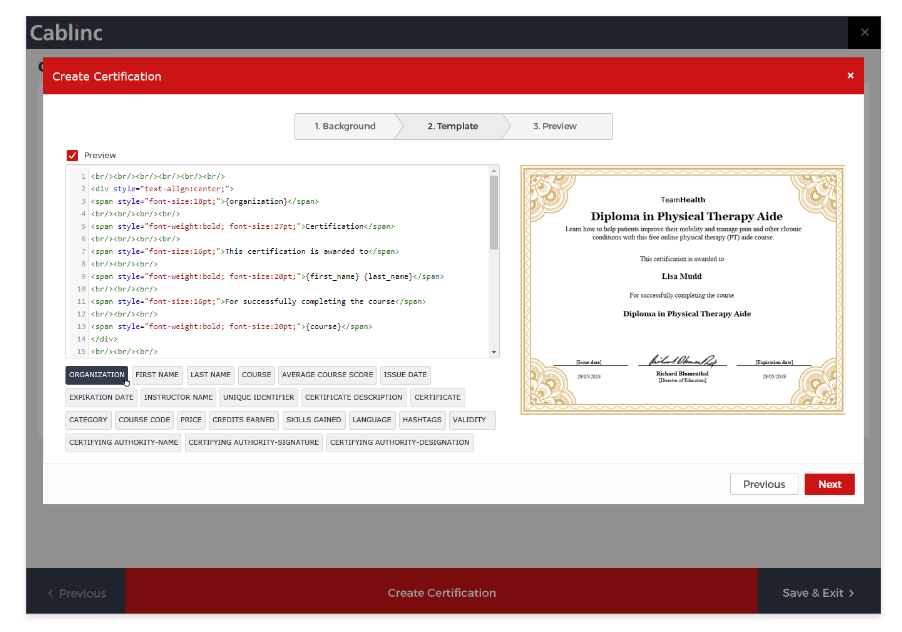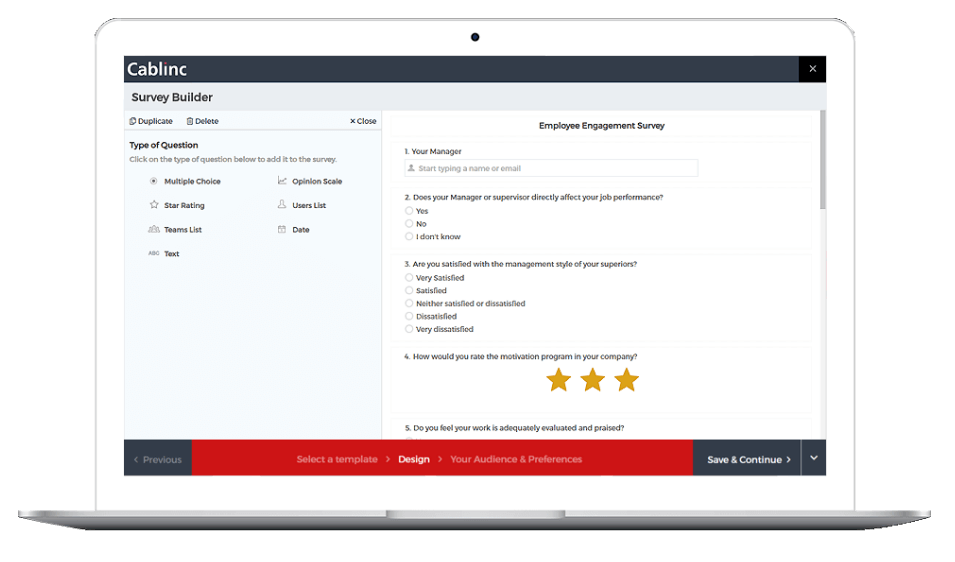 Customizable Assessments/Tests
Built-in quiz and survey designers make it easy to build assessments and tests to meet compliance and certification requirements.
Assessments/Quizzes Engine: We offer a quiz designer to build and administer assessments to ensure learning comprehension and meet compliance and certification requirements.
Surveys Engine: Our system has a survey designer that helps you build and administer custom surveys to measure the effectiveness of courses.
Our learning portal is personalized for each user and makes it easy to signup for the right course, take it from anywhere, and track your progress.
Collaboration Groups: Groups, team messaging, chat, file sharing, notifications, and more provide a rich communication & collaborative experience to learners.
Video Calling & Screen Sharing: Our system has the ability to have 1-1 video calling and screen sharing with instructors. The integration with 3rd party video conferencing tools is also available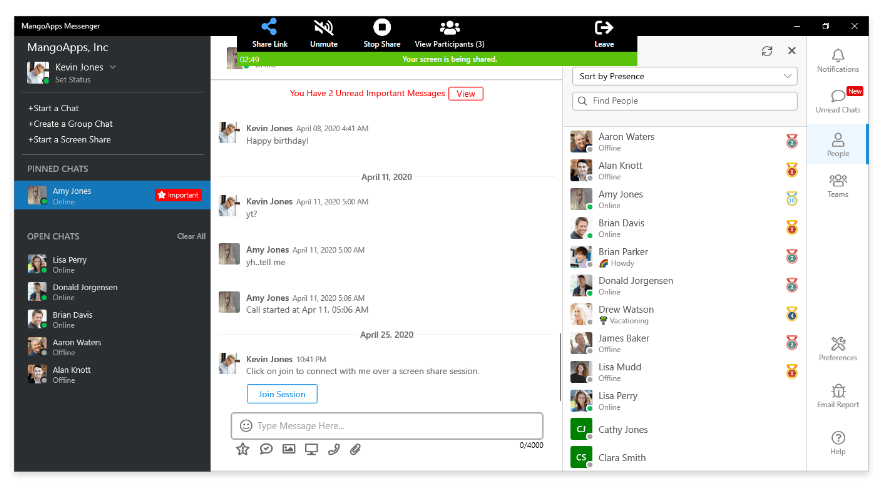 Built on the MangoApps enterprise platform, our learning management system comes with all the features enterprises expect and need.
Single Sign-On: Support all leading identity management systems (SAML, OAuth). MangoApps comes with an in-built standard based authentication & authorization management system.
Extensible & Rich Profiles: Add custom info fields to your user profiles or courses and enrich the details you collect and report upon.
White Label Offering: Create a modern public web page of your learning portal. Theming and branding of the portal and mobile apps is also available.
APIs: Rest based APIs to communicate with your learning portal and get the data you need.
Mass Actions: Minimize your administrative overhead with mass actions on courses, certificates and more.
Accessibility: Videos with CC titles; conform to WCAG-2 accessibility requirements.
HIPAA Compliant & GDPR Ready: HIPAA compliance is available on a private cloud. GDPR ready with features that let you respect users' privacy. Use Terms of Service to collect approval and allow user information to be deleted.