We support almost all SSO options
Out of the box, MangoApps supports almost all single sign-on options in use today. From SAML, OAuth, Active Directory to Custom SSO options -- we have you covered.

Establish trust and identity with AD/LDAP
SSO using Microsoft's Active Directory with MangoApps delivers centralized user administration and access control without exposing user passwords outside of the secure identity management system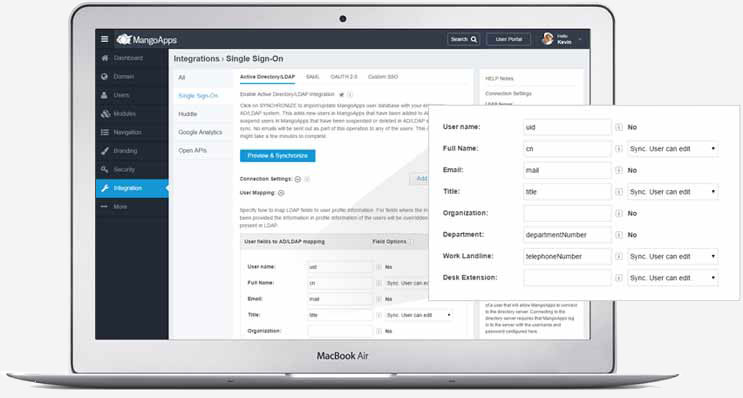 Simplicity in security with SAML based services
MangoApps platform integrates with multiple SAML 2.0 SSO and IAM services like Okta, PingOne, Centrify, OneLogin, ADFS and more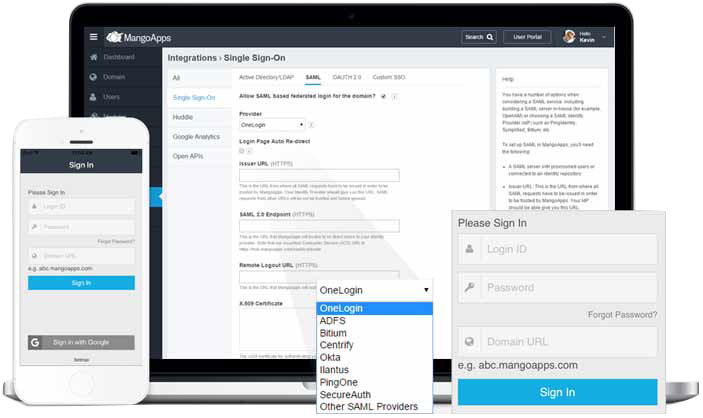 Our Office 365 integration enables you to use Microsoft Office 365 as a Single Sign-On provider. This allows your users to use their Microsoft Office 365 account to sign-in to MangoApps.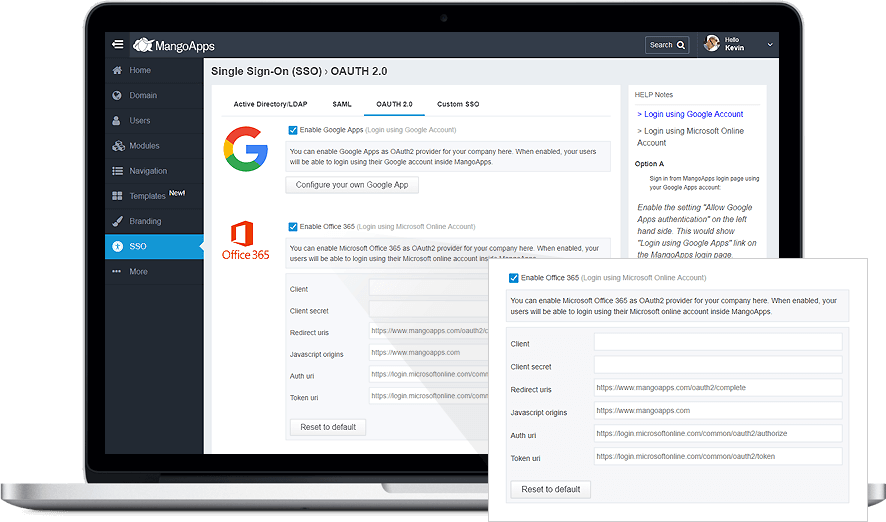 If your company uses GoogleApps, login with that same account and you will have access to full MangoApps functionality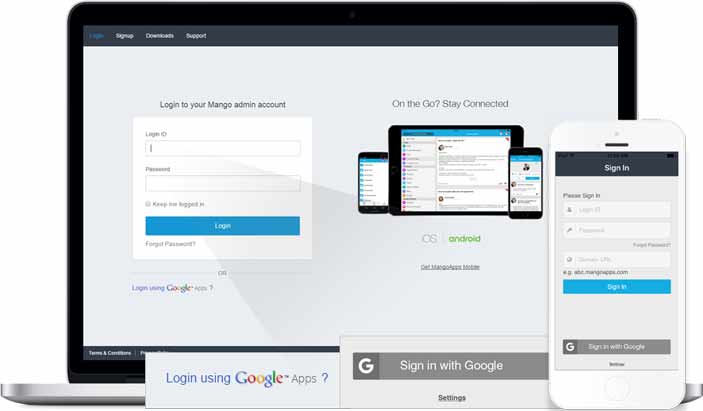 Custom SSO for enterprises that have custom developed identity management system
This is a method of enabling single sign-on between MangoApps and another authentication system. This method of SSO can be used if your authentication system doesn't support standard SSO options like LDAP/AD, SAML and OAuth via GoogleApps.