Use Office 365 as your Single Sign-On provider
Our Office 365 integration enables you to use Microsoft Office 365 as a Single Sign-On provider. This allows your users to use their Microsoft Office 365 account to sign-in to MangoApps.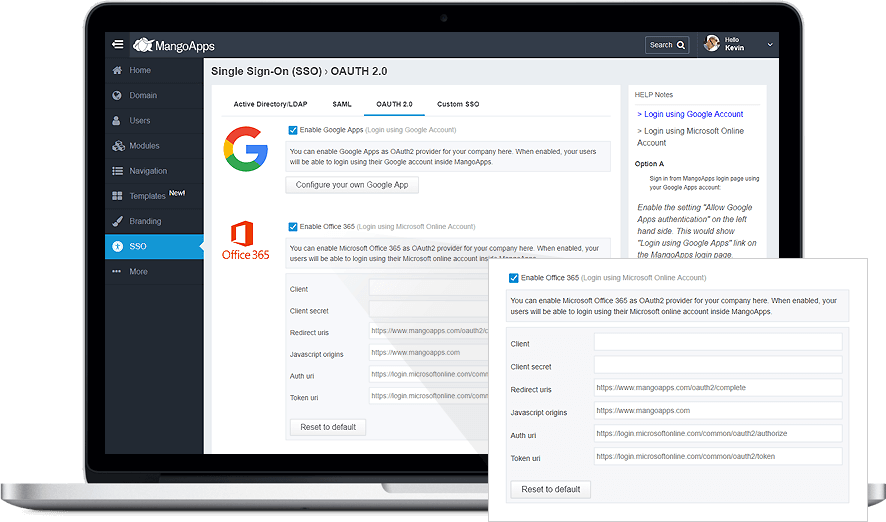 View all Office documents in the browser
With our seamless Office 365 integration, you can view any Word, PowerPoint and Excel file stored in MangoApps directly in Office 365 online. There is no user login into Office 365 required and no new licenses to buy.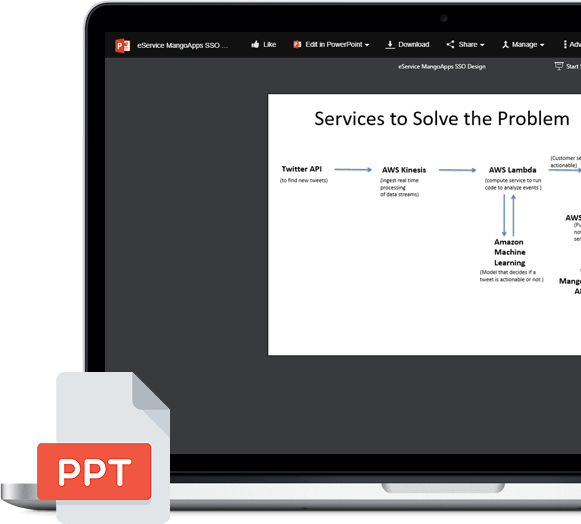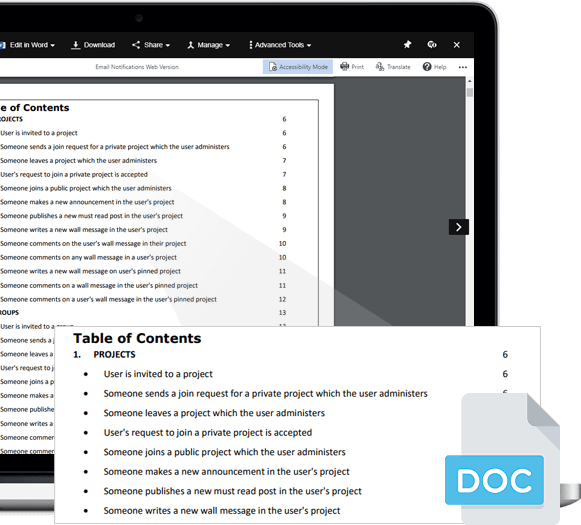 No formatting issues & no download required
With this integration all Office files stored in MangoApps can be viewed in the browser without losing any formatting and without downloading the file.
View and search Excel spreadsheets online
Microsoft Excel files can be viewed directly online in the browser. In addition, the content in specific cells can be searched from within the view mode in MangoApps without ever downloading the file or opening Excel.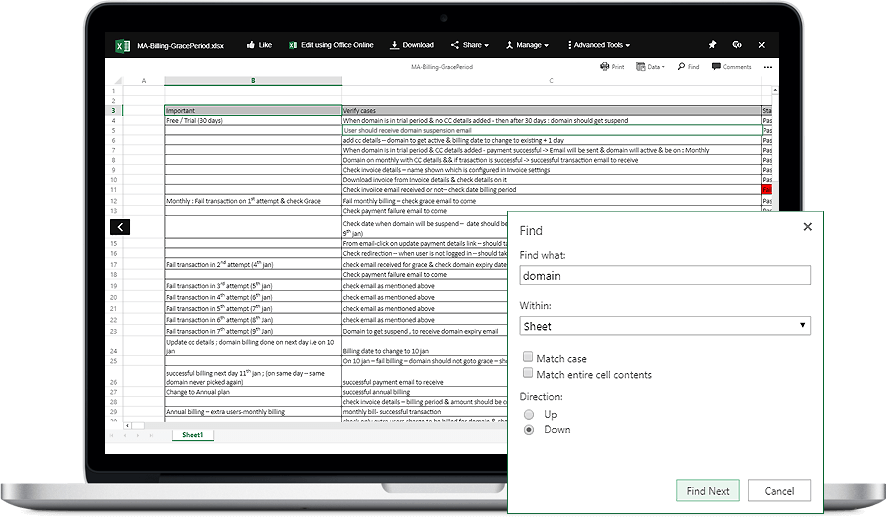 Create, edit and co-edit other Office files
With our seamless Office 365 integration, you can create, edit and co-edit Word, PowerPoint and Excel files directly in MangoApps. MangoApps takes care of file locking and version management under the hood making creation, editing and co-editing of Office documents seamless for your employees
(Please note that to create, edit or co-edit a Office document in your browser requires a Microsoft Office 365 business account or higher).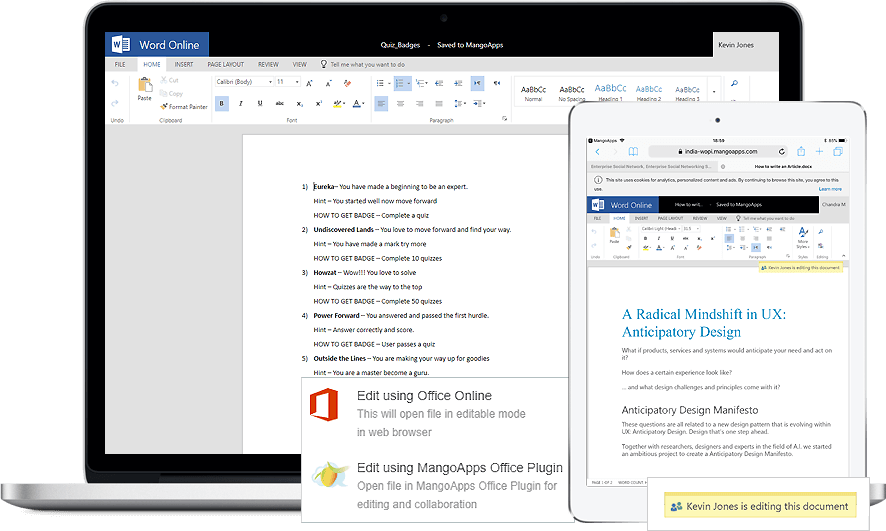 Robust access history / reporting
With an end-to-end access history on all files stored in MangoApps, IT teams can track all user activities done on a file or folder.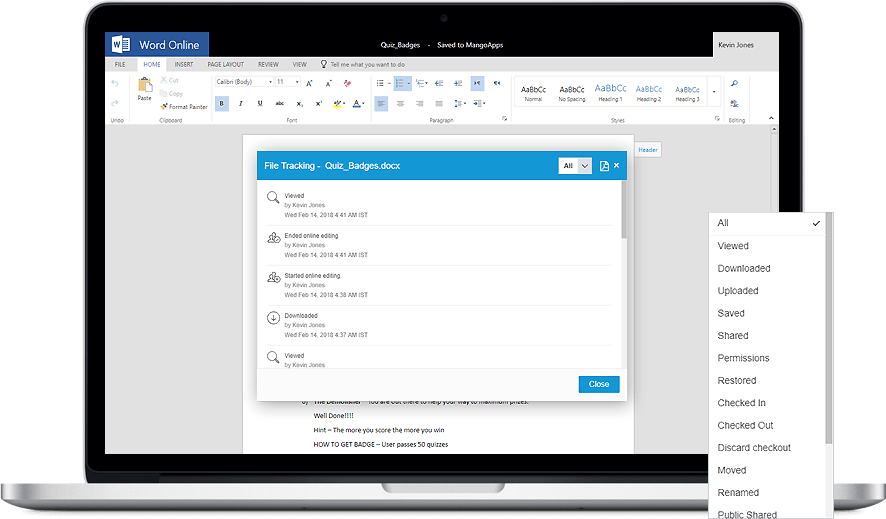 Create, view & edit Office
documents from mobile devices
With our seamless Office 365 integration, you can create or edit any Word, PowerPoint or Excel file from within the MangoApps iPad client and share within your company, department or team directly while on the go.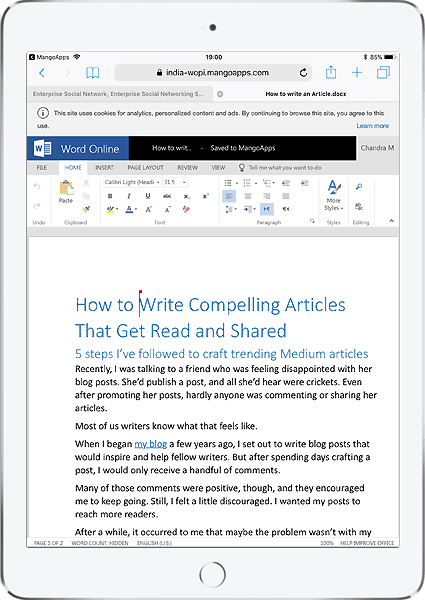 Connecting Office 365 to MangoApps is easy
Simply enable the connector from within the admin interface, provide some configuration details and you are ready to go.