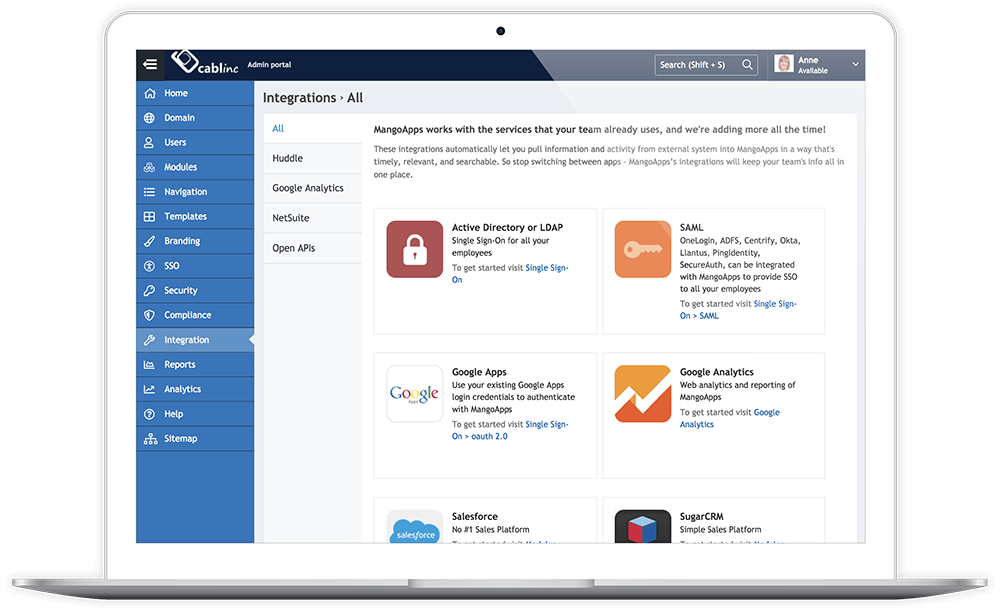 Widget and App-Based Integrations
Custom app and widget integration allow users to effortlessly incorporate external web pages and systems right into MangoApps. Apps and widgets can be added to a personal dashboard, company intranet or team page, making important external services available anywhere.
WebHook Based Integrations
WebHook based service integration offer users a simple way to post external messages into MangoApps. Being able to easily post and share external messages within MangoApps keeps information location consistent in easily accessible, regardless of how it was originally received.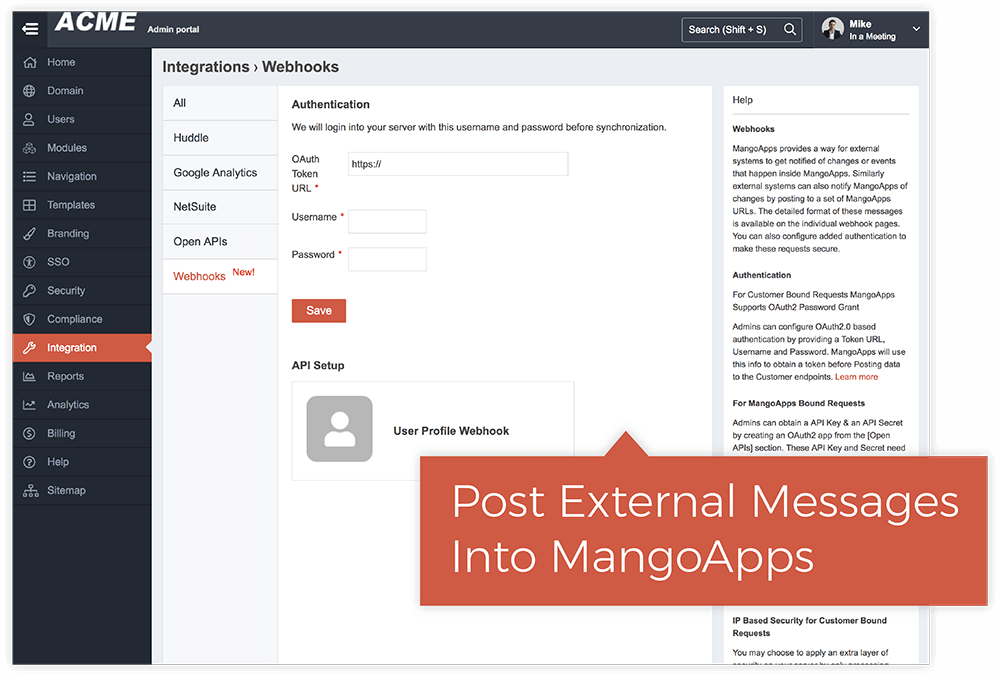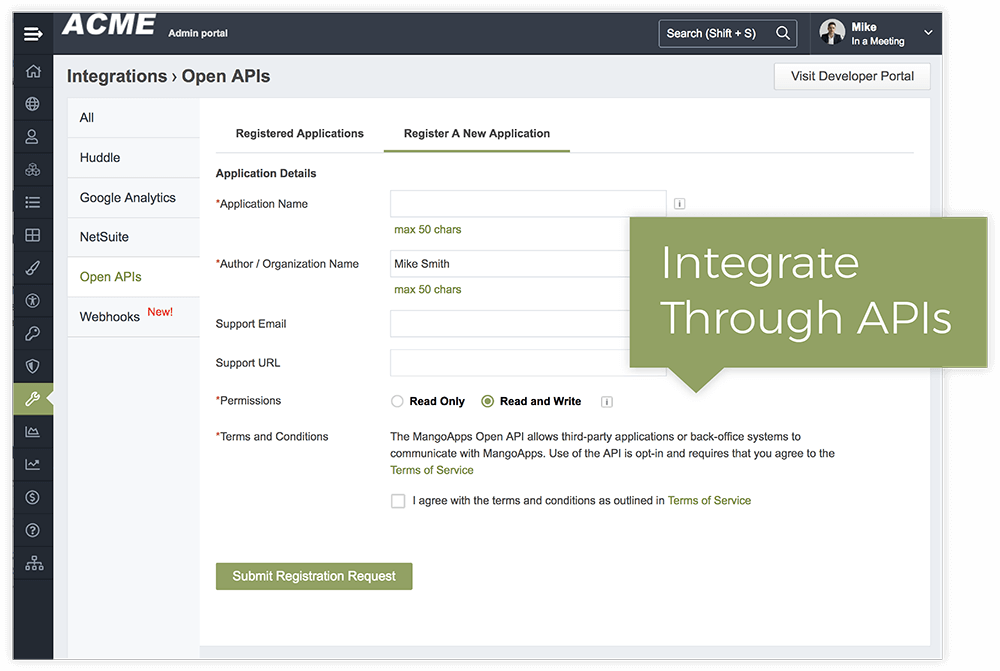 MangoApps OpenAPI Based Integrations
MangoApps Open APIs let developers and admins create a custom experience designed to meet their specific needs. APIs can also securely access all domain data using familiar, easy-to-use RESTful interfaces, providing admins with information for data mining, archiving, and analysis.
How Our Customers Use Custom Integrations
1

Build a customized MangoApps with OpenAPI's

2

Personalize dashboards, Intranets and Team Pages

3

Securely access, archive and analyze domain data

4

Solve unique needs with in-house designed custom integration
See how MangoApps works. Get a personalized demo.
Schedule an introductory call so we can go over your requirements, demonstrate how MangoApps will meet those requirements, discuss pricing and help you decide if MangoApps is right for you.