Full 2-way integration with Box.com
By simply configuring your Box enterprise account in MangoApps you can enable all documents uploaded or synced in MangoApps to reside in Box. Also, any changes made to files and folders directly in Box will always sync with MangoApps. This means you can simply go about working with files like you do today while ensuring all your files are stored in your Box account.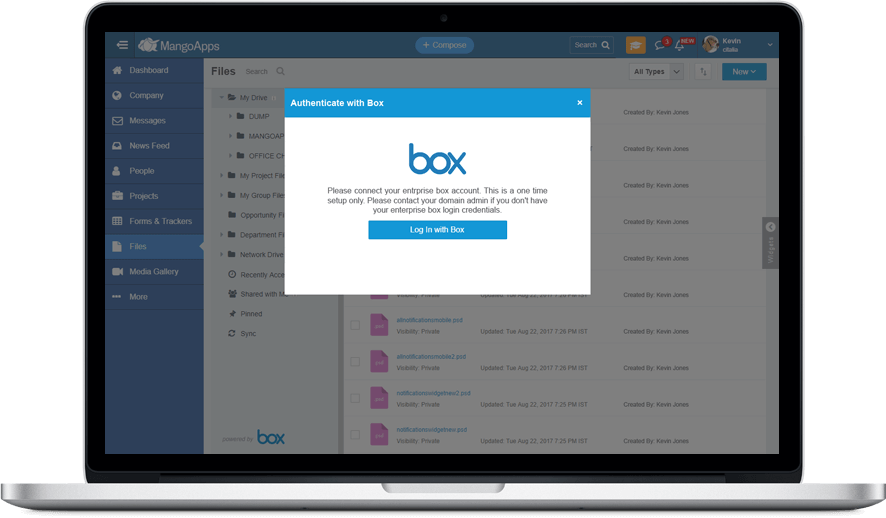 Available across all MangoApps platforms
This two-way integration with box is available across all MangoApps platforms – web, mobile, Windows Desktop and Mac. So do your work from anywhere, and your files will stay updated and synced wherever you are!
As Box.com file permissions and MangoApps file permissions provide different granularity levels, for complete details on our Box.com file connector, please contact us and we are happy to help.