When viewing a user's trash can, items are displayed in a list indicating the deleted item by name, user, deletion date, and the team in which the content was deleted. If the deleted items become too unwieldy, users can easily search, sort the filters, or choose to only show the content types they wish. Restoring content is easy, users will simply select the 'restore' function beside the deleted item.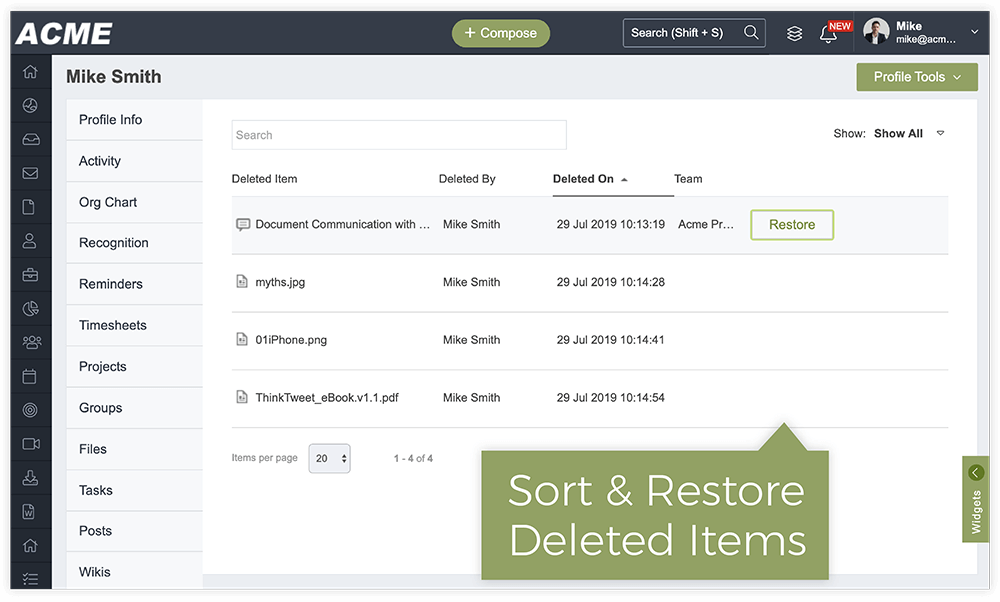 See how MangoApps works. Get a personalized demo.
Schedule an introductory call so we can go over your requirements, demonstrate how MangoApps will meet those requirements, discuss pricing and help you decide if MangoApps is right for you.