When viewing a user's trash can, items are displayed in a list indicating the deleted item by name, user, deletion date, and the team in which the content was deleted. If the deleted items become too unwieldy, users can easily search, sort the filters, or choose to only show the content types they wish. Restoring content is easy, users will simply select the 'restore' function beside the deleted item.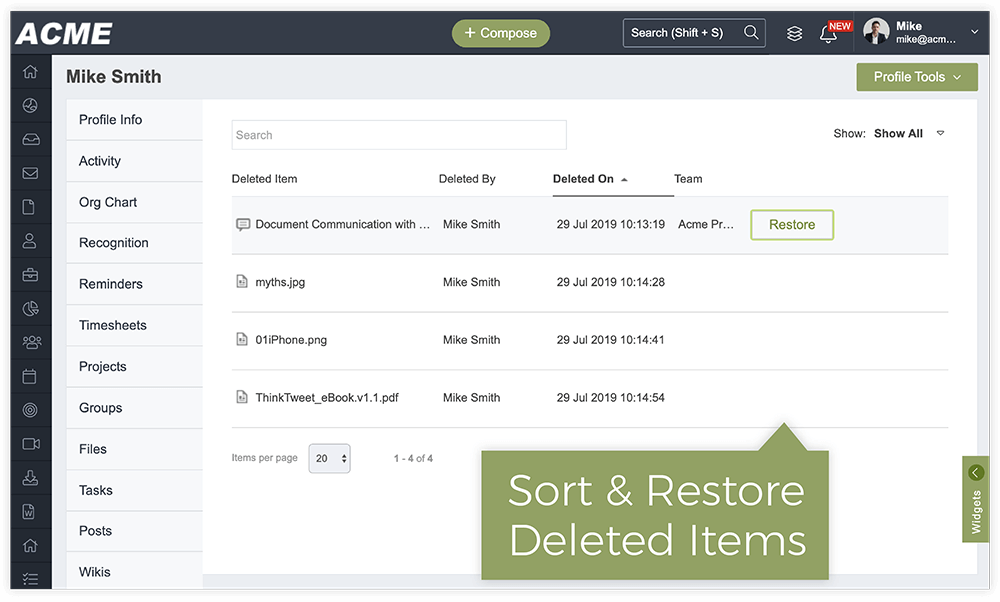 Bring your frontline and office teams together on one common platform
It has never been this easy to create the perfect employee experience for your deskless and deskbound workers. Contact us to discuss requirements, pricing, rollout and support. Get your free demo today!