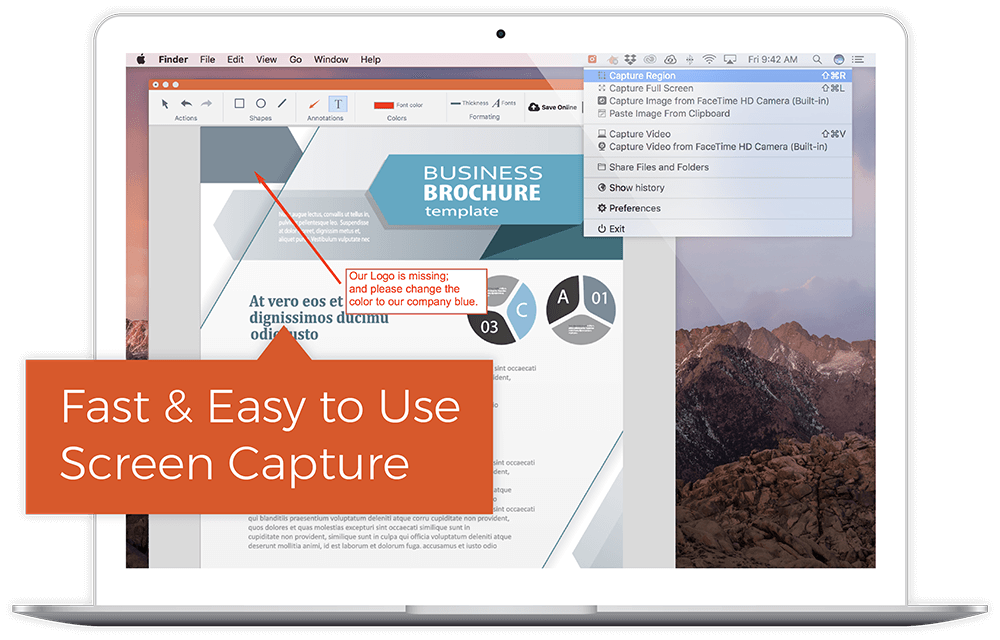 Capture and Annotate Images
TinyTake lets users easily capture what appears on their computer screen and then markup or annotate screenshots with text boxes, steps numbering, arrows, watermarks, highlighters or picture captions. Having both a visual and a detailed description makes identifying problems and sharing ideas much easier.
Capture and Annotate Videos In 4k
TinyTake allows users to record their computer screens with 4k support for high-end systems. From simple mouse movements to adding commentary and audio, TinyTake videos record everything users see and do anywhere from 1 second to hours, allowing for both instant communication and full help videos.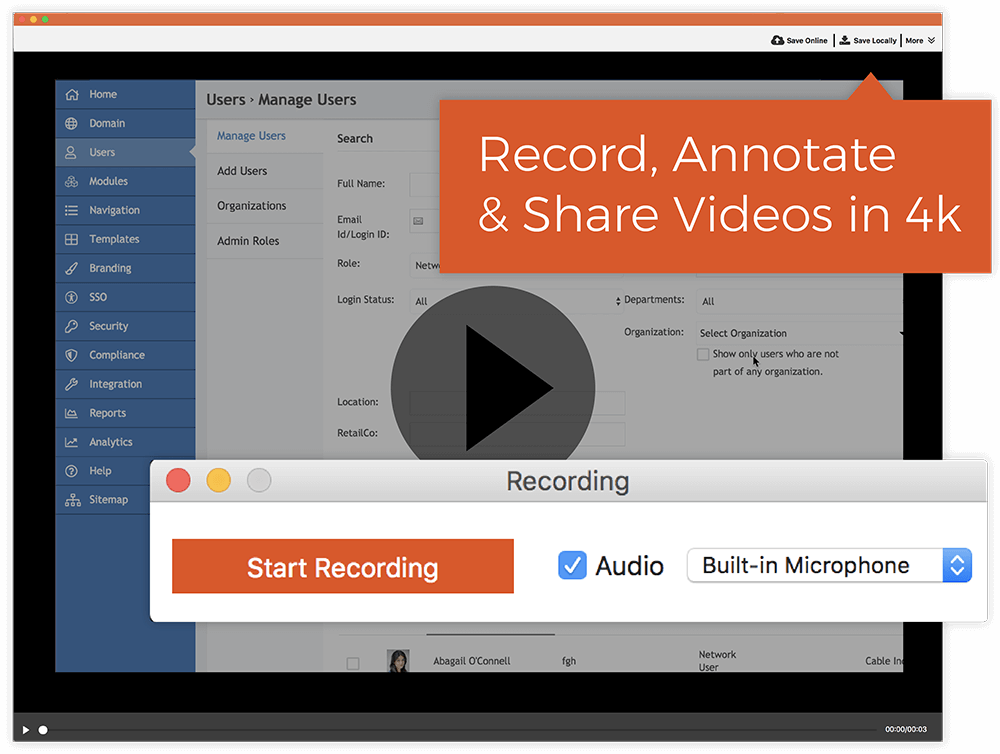 Additional Screen Capture Features
Assign Custom Shortcuts
TinyTake users can assign customized shortcuts to the program, ensuring a user-friendly and personalized experience for every individual.
Re-edit and Re-upload Images
Users can also re-upload and re-edit images on their computer or in their capture history, extending communication and annotation to any image.
Pixelate Sensitive Sections
TinyTakes lets users pixelate portions of their screen captures with just the click of a button, helping users share screenshots while still protecting sensitive information.
Capture Specific Content
Users can select the exact area of their screen to share for either a screenshot or a video and can also zoom in and out in that specific area, tailoring their sharing to their needs.
How Our Customers Use Screen Capture
1

Clarify ideas and communication through annotated screenshots and videos

2

Store and save important files online, on a desktop, in a local server, or on the cloud

3

Protect important and sensitive content with selected pixilation

4

Serve maintenance tickets and training videos through video capture and annotation

5

Onboard or train new employees on task completion with guided screen capture videos