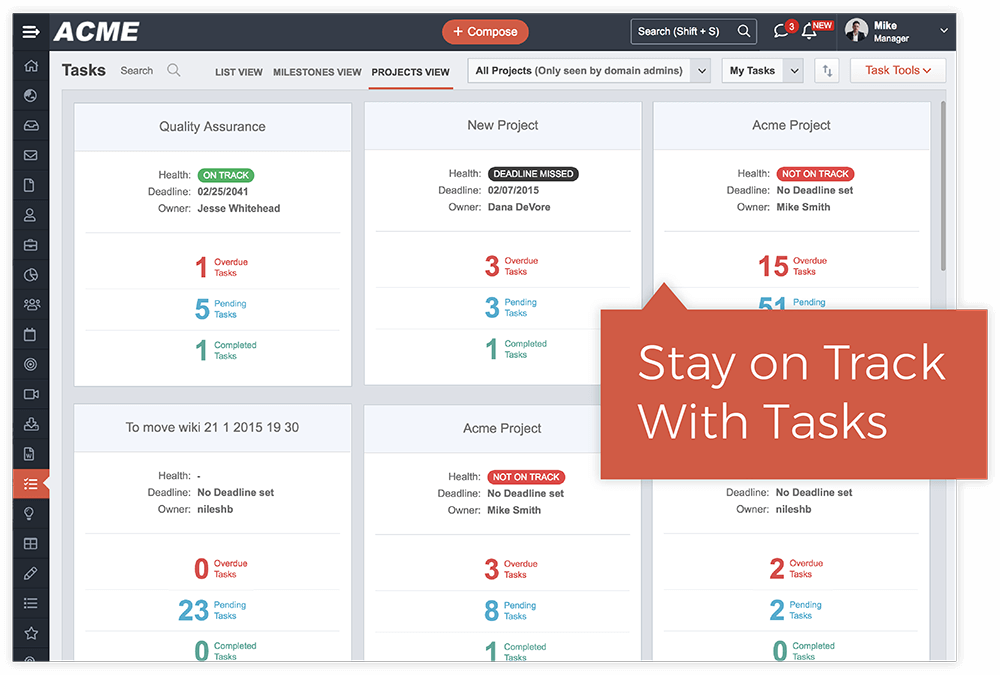 Stay Organized and On Task
All tasks, across multiple projects are integrated in MangoApps in one place. Users always stay focused because priorities across multiple projects remain clear and organized. Easily create tasks from the universal compose dialog, grab tasks from the project pool, or work on assigned tasks.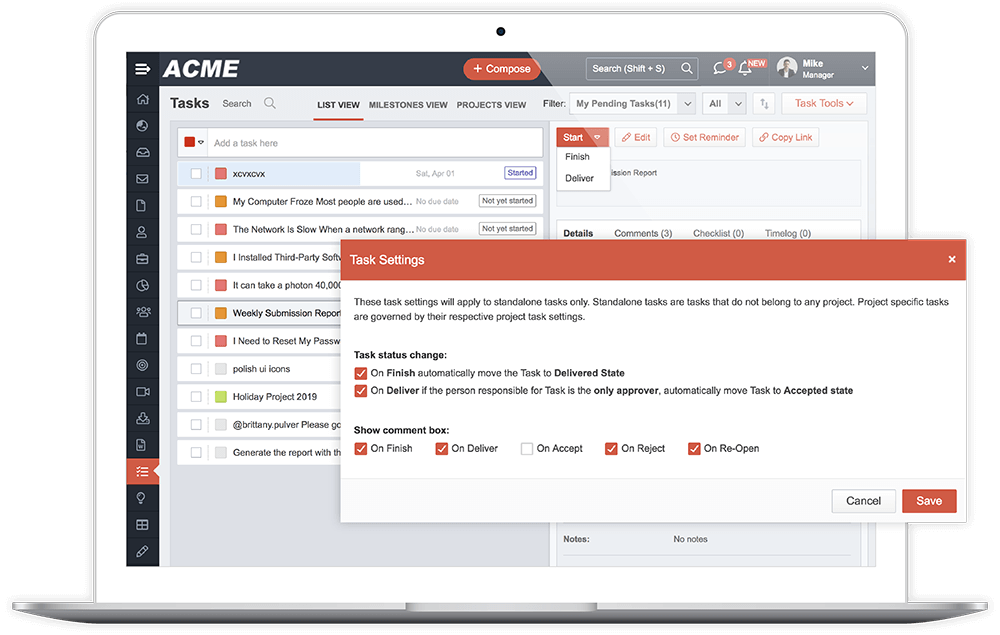 Task Workflow To Carry Projects Forward
Tasks have a logical flow and change state as work progresses. Marking a task as started indicates that it is being actively worked on. Tasks then move through steps from finished to delivered, and are then able to go to a customer or approver for acceptance or rejection.
Additional Tasks and Milestones Features
Customize Task Language To Match Teams
Streamline the process and gain visibility into task types or priority of tasks. Users and admins create their own vocabulary to match how teams work.
Get Notified Of Tasks As They Are Assigned
Users get updates on project tasks that they are responsible completing, or if they are an approver.
Bulk Update Tasks
As work is broken down and organized into multiple tasks, a user can add a bulk of them together into the project pool. Simply pasting the details of each task in its own row in the text box will create them in sequence.
Recurring Tasks
Tasks that will happen every couple of days or every week/month, or otherwise regular schedule can be set as recurring at the necessary cadence, or until a defined end date.
How Our Customers Use Tasks and Milestones
1

Stay organized and on track with projects and milestones

2

Make big projects into manageable and collaborative experiences

3

Work on tasks based on their importance, due date, or other signifiers

4

Manage task workflows to ensure that projects stay healthy and on track

5

Export task lists and status' to PDF for sharing with customers or stakeholders