Stay organized & don't loose control of projects
See all your tasks, across multiple projects, in one integrated collaboration app. People are focussed because priorities across multiple projects is always clear.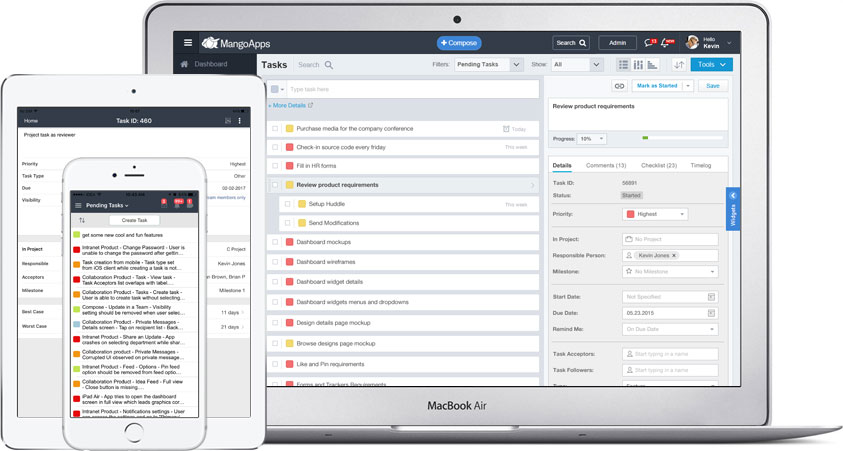 Due dates, conversations, files, checklist & timelog for each task all at one place so you are in control
One place for all your task related communication, files, sub-tasks, timelogs and other task details.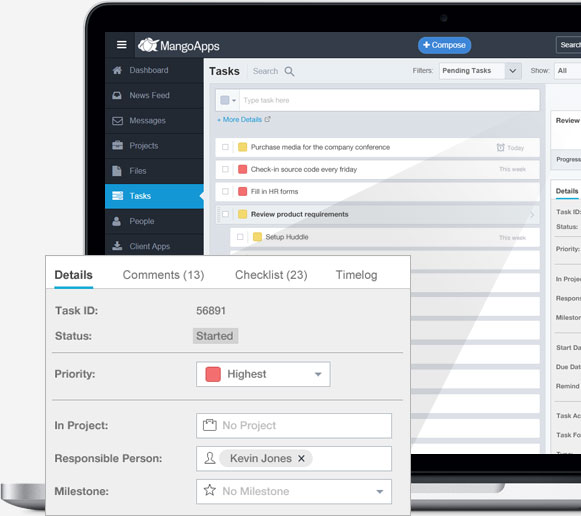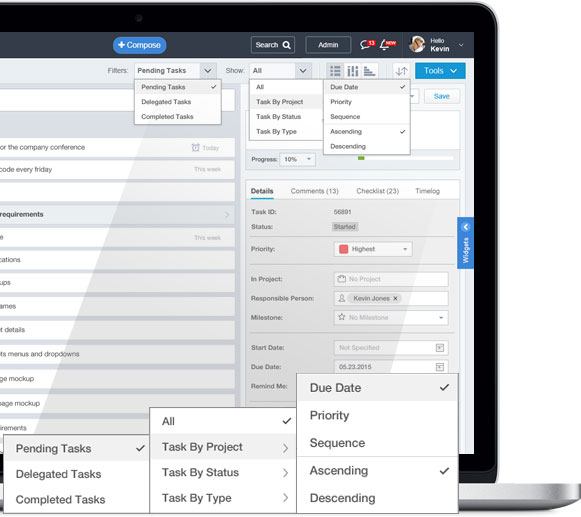 Filtering and sorting options to get the tasks view that you are looking for
Sorting & filtering functionality to make viewing subset of tasks easier and faster
Track project by categorizing
tasks into milestones
Milestones help you manage tasks against specific checkpoints and project goals. They add structure and help with release management keeping projects on track.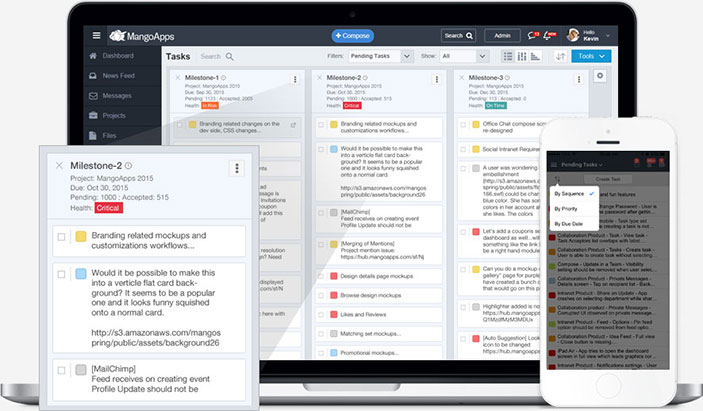 Task workflow carries the task
forward, so you don't have to
Workflow that works! Tasks have a logical flow and change state as work progresses. Marking a task started moves it to started, which shows it's being worked on. The task then moves through the steps from finished to delivered and is accepted or rejected by the customer.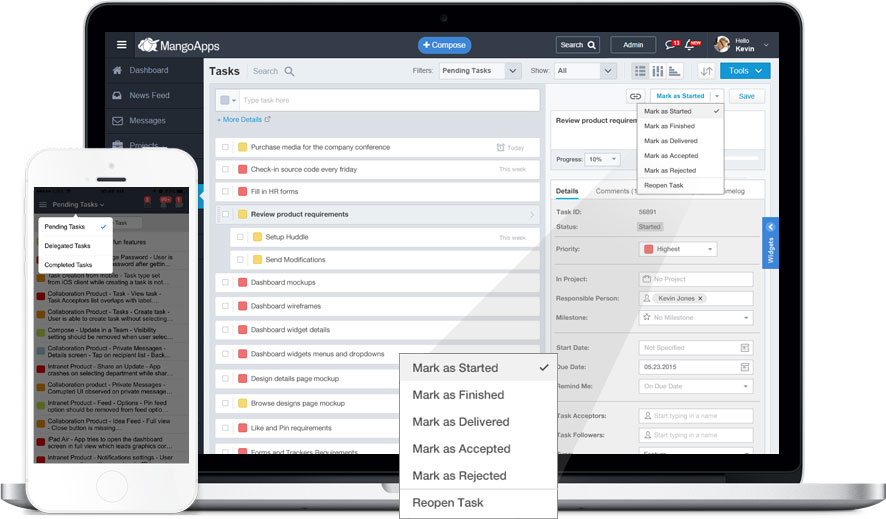 Organize tasks fast by
updating them in bulk
If you have broken down the work into multiple tasks, you can add a bunch of them together in the project pool by simply pasting the details of each task in it's own row in the text box.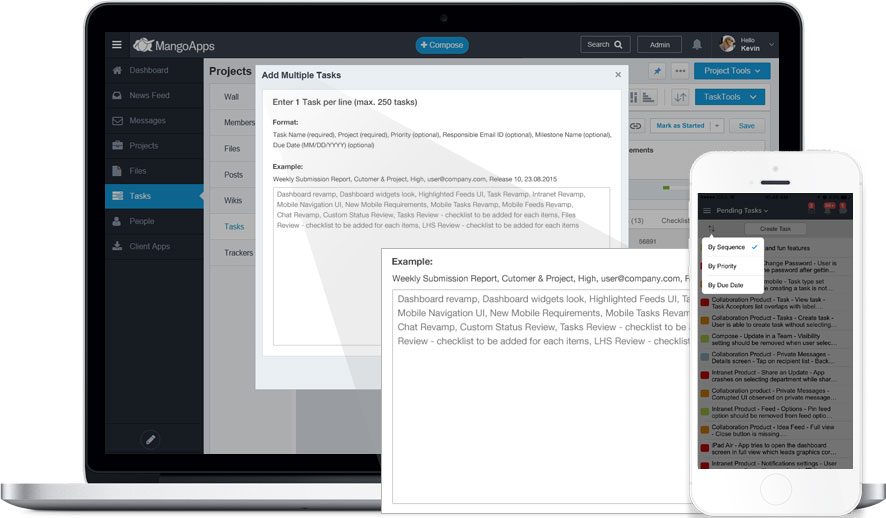 Setup what's healthy parameters and never lose sight of milestone status
Deliver on time by having a daily check on the next milestone's health. Re-assign work, add resource, re-prioritize to always keep the milestone health good.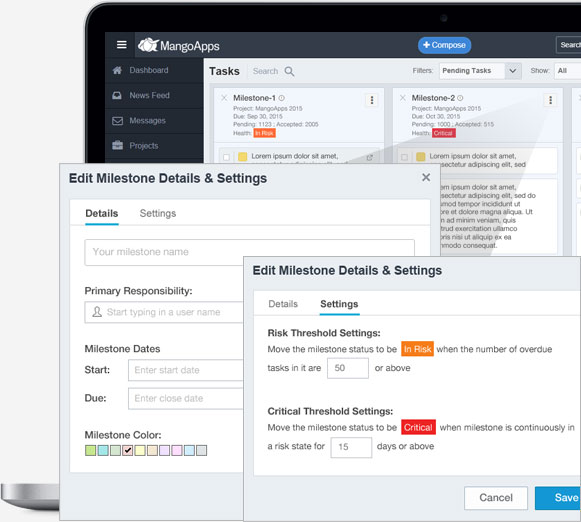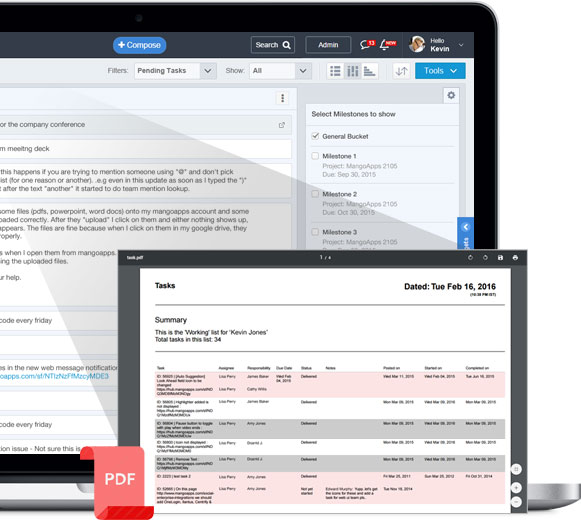 Get a PDF summary report of tasks with their status to share externally
Get a tabular report of tasks based on your filtering requirement. They are great for sharing as an external report with customers when detailed visibility of tasks is required.
With recurring tasks, move the
business along without actually doing the task management
Rinse and repeat for next time. If you're working on a monthly newsletter or planning a recurring meeting, there's no need to reinvent the wheel. Work smarter by creating a recurring task and let MangoApps work harder for you.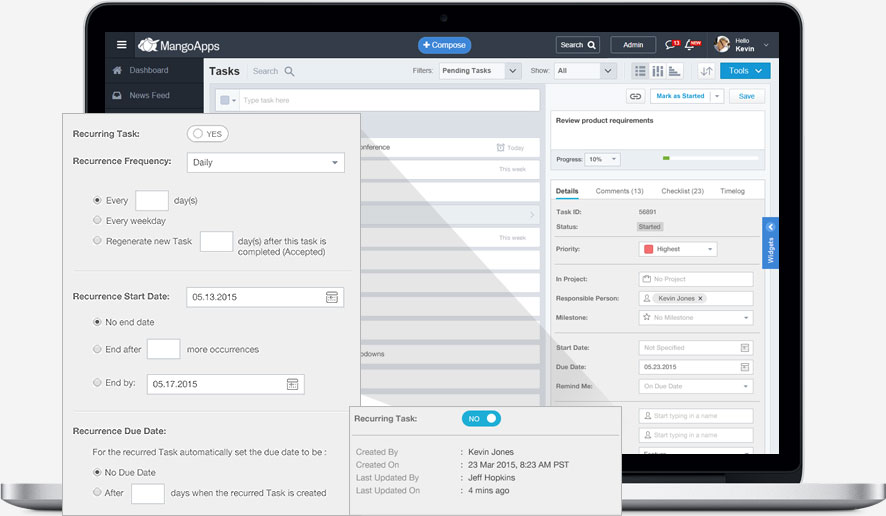 Customize it to speak
your language
Streamline your process and gain visibility into task type and priority of tasks. Create your own custom vocabulary to match exactly how your team works. It's very simple to customize.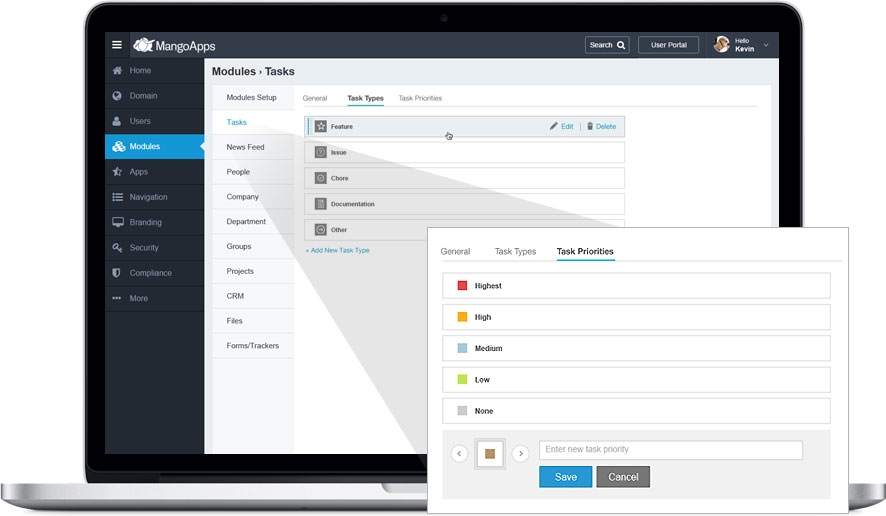 Get notified about tasks when they come to your plate
Get updates on the project tasks that you are responsible for or need to accept or reject.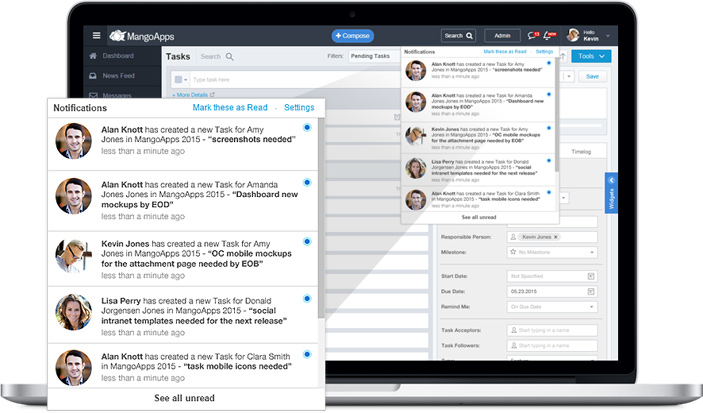 Checklists to break down big tasks into smaller to-dos
The checklist with each task let's you break down big chunks of work into easily digestible smaller list of items that are simpler to attack, track and complete. Get visual indication on the checklist status by seeing the length of task bar blue color.