Easily Launch Instant Screen Sharing
Users initiate screen sharing with ease by launching a session from the compose dropdown on web and desktop, or from within the module. The presenter will then select the window or application to present and share the URL with anyone inside or outside of the company.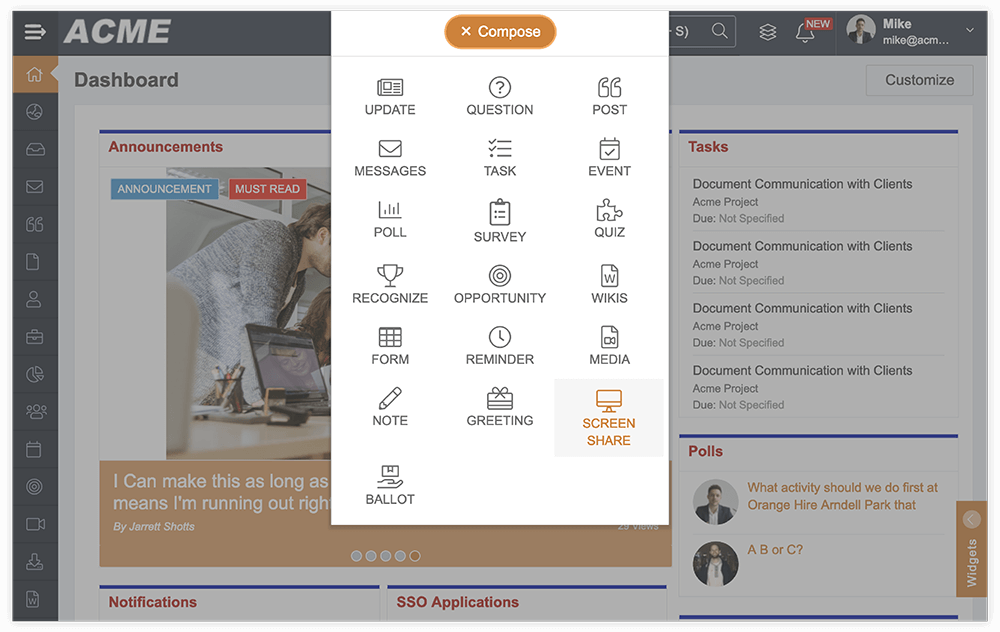 Joining a Screen Share With Ease
Participants of a MangoApps screen share join without the hassle of installing applications or creating user accounts. Internal users simply click or visit the share link to join, while external users do the same with the addition of simply being asked to provide their full name. Admins can also enable auto-join, which automatically initiates joining of an internal user when the invite link is sent.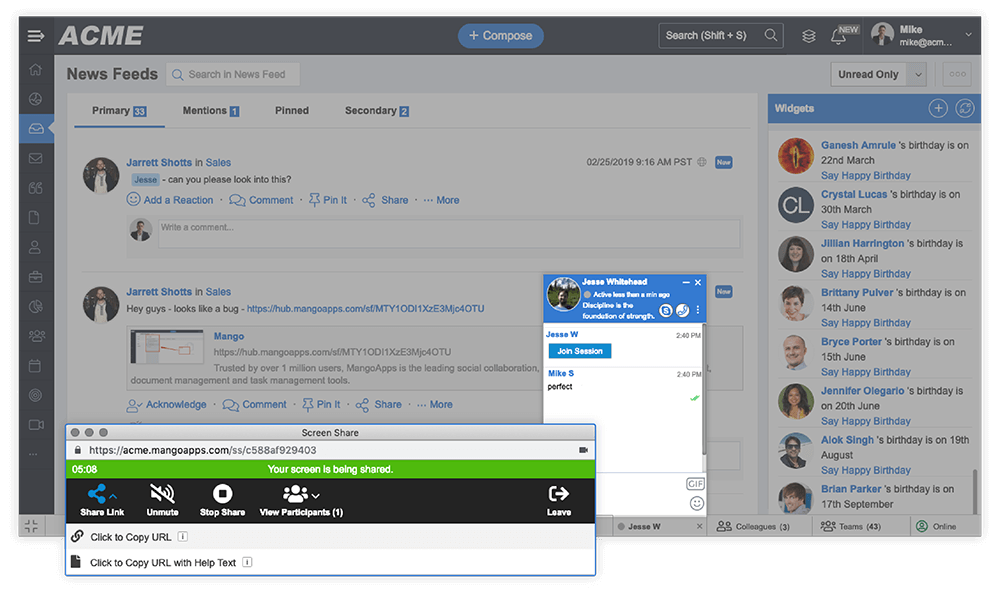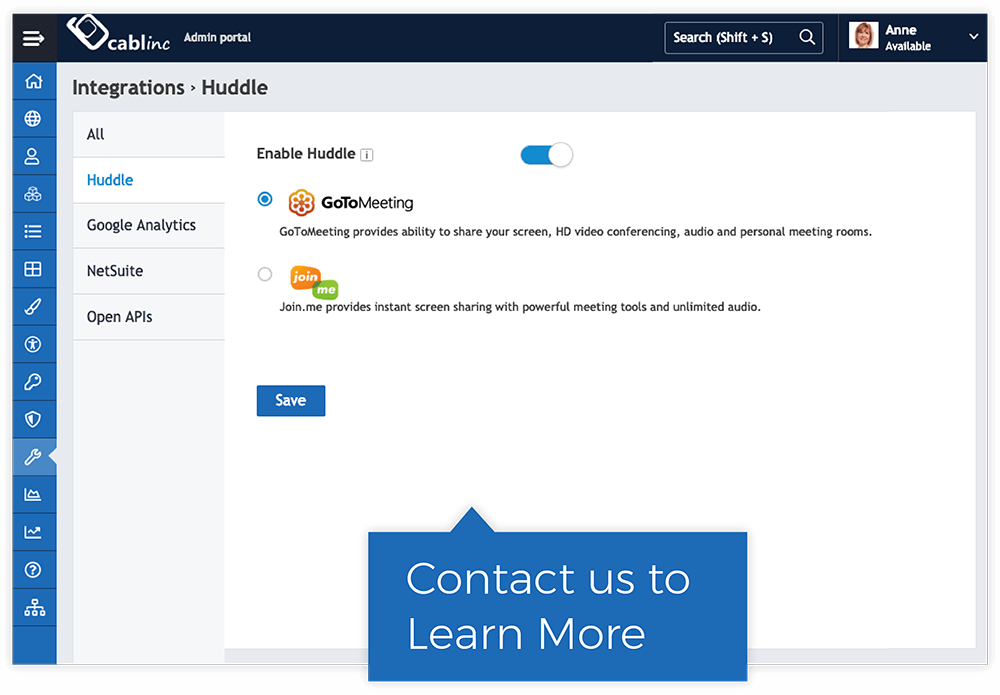 Collaborate On a Bigger Scale or With Larger Teams
MangoApps Huddle, allows users to integrate online meetings making it easy to do a desktop sharing session, or a video/audio meeting with project teams, groups, and events. By integrating with GoToMeeting or Join.Me services, sales presentations, and customer service resolutions happen all directly inside MangoApps
Additional Screen Sharing Features
Auto Mute Audio
Users can automatically set their audio to muted when joining a screen share session
Auto Copy Screen Share URL
Presenters can have the presentation URL automatically copied to their clipboard when initiating a screen share.
Enable or Disable Screen Sharing as Needed
Like any other core MangoApps module, screen sharing can be turned on or off, and added to the primary navigation based on the needs of the company.
Auto Join Screen Shares
Domain admins have the ability to enable auto-join for all users. When enabled a screen share session is joined automatically by the participant when a link is shared with them.
How Our Customers Use Screen Sharing
1

Allow all users to share their screen without a 3rd party account or integration

2

Replace meetings and avoid schedule conflicts by screen sharing quickly on the fly

3

Show issues or bugs live to the right audience for quicker resolutions

4

Allow other users both internal and external to share their screen

5

View anyone's screen on the go by using any mobile device
Provide a unified employee experience with MangoApps
Bring intranet, teamwork, training and content management into an integrated employee experience. It has never been this easy to create the perfect employee experience. Contact us so we can go over your requirements, demonstrate MangoApps, discuss pricing, rollout & support.