Organization chart to browse visually
The organization chart sits at the heart of your social intranet, helping employees effortlessly browse the hierarchy visually. The more you know about your network of colleagues, the more you can collaborate. In MangoApps, this hierarchy can be built by the admin manually or automatically kept in sync with your AD/LDAP.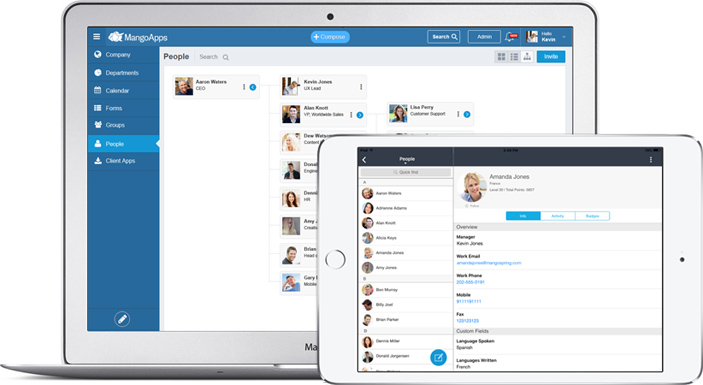 Multiple views of employee directory
MangoApps company directory is fast and beautiful. Additional views of the directory allow you to browse people by department or location.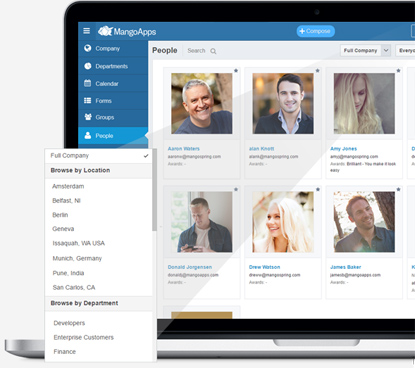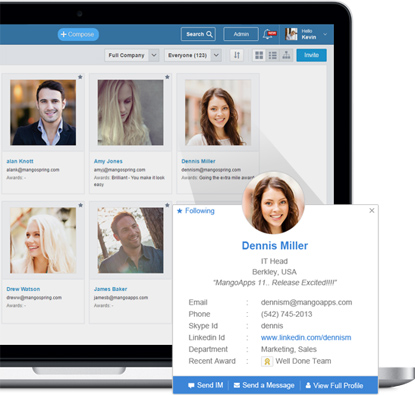 Customized employee profile preview
This is your online office card which is fully customizable by the admin to include the most important information about employees and actions to connect.
Personalized detailed profile pages
Profile pages provide biography, expertise, activities and social connections. Profile pages help people connect and get to know each other, improving employee morale and driving employee engagement.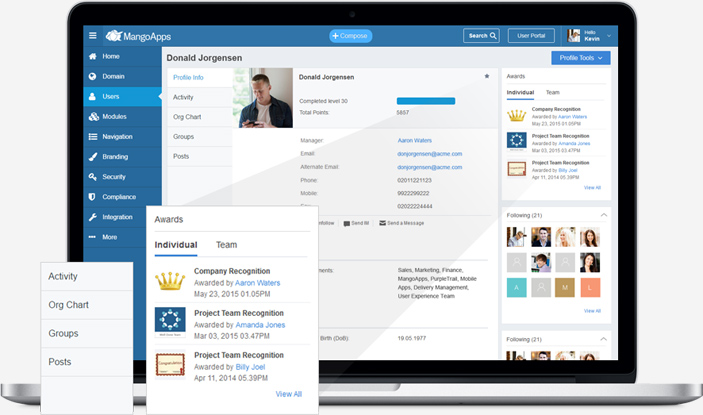 Expertise search in company
Quickly find the people who best fit your requirements based on expertise, skills, location, interests and more. Also use the QnA leaderboard, answered questions, accepted answer's attributes to narrow down and locate the co-workers you need to get in touch with.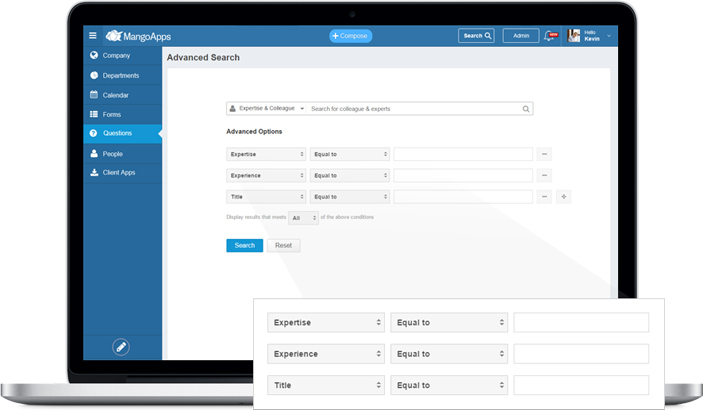 Easily integrate with Active Directory or LDAP
Make your AD/LDAP the source of truth and in sync with MangoApps. You can also add a filter to give access to only a subset of AD/LDAP users into MangoApps. Additionally you can map specific AD/LDAP attributes to MangoApps profile custom fields and ensure that you keep the information that matters to your users in sync and visible in MangoApps.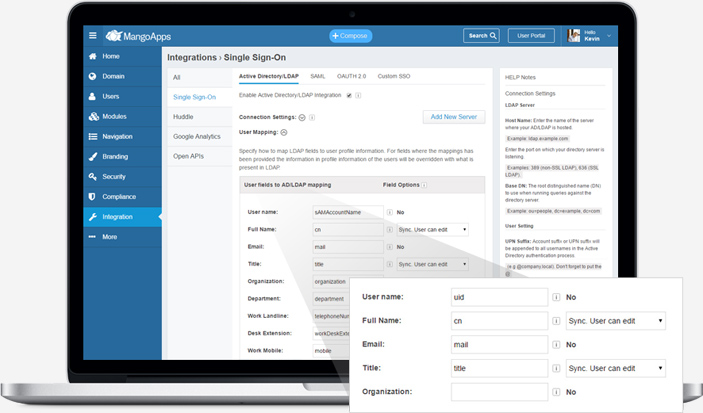 Easy to customize from a central location
Admins have control of managing what shows up on the profile page of all employees from the admin portal. This is a great way to standardize people directory in your company.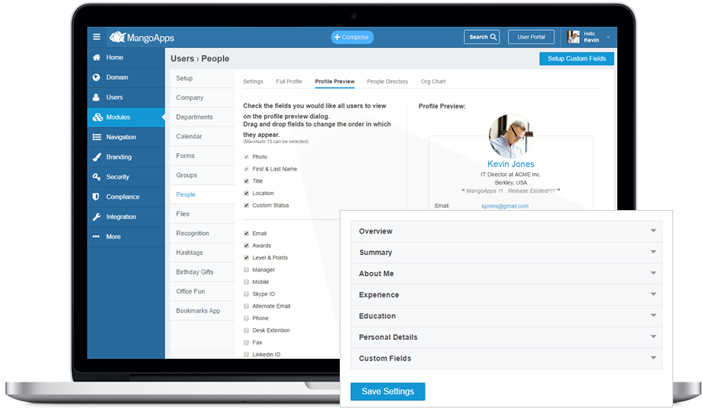 Multiple ways to invite employees into your network
MangoApps makes it easy to get started by having multiple ways to get users on the platform - from integrating with AD/LDAP, inviting users using email address or importing in bulk using a CSV file.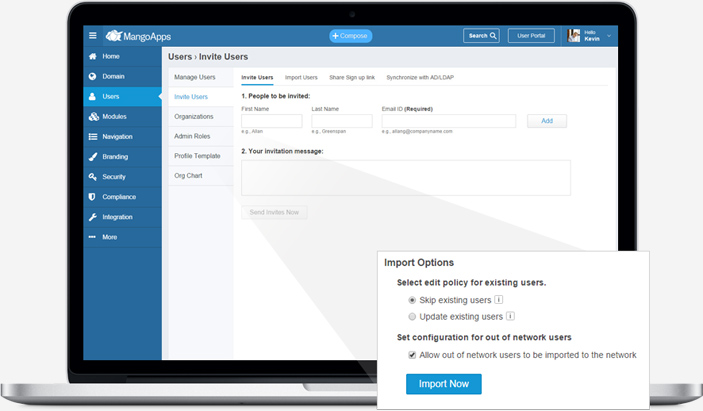 Quickly jump to an employee profile
Looking for someone specific by first or last name? Use the predictive type-ahead search bar and go directly to the person's profile.