Replace email for internal
private communication
Start a private dialogue with one or more coworkers. You can add more participants at any time. Private messages are visible and searchable only by you and the people in the private messages just like your email.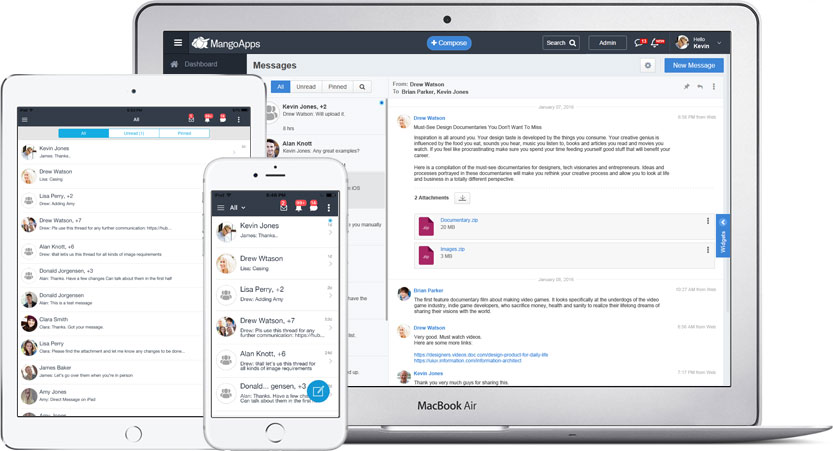 Unread count, preferences & filters for your messages
Order replies by oldest first or newest first based on your style of work. Use the unread and pinned messages filter to focus on what needs a response or follow up.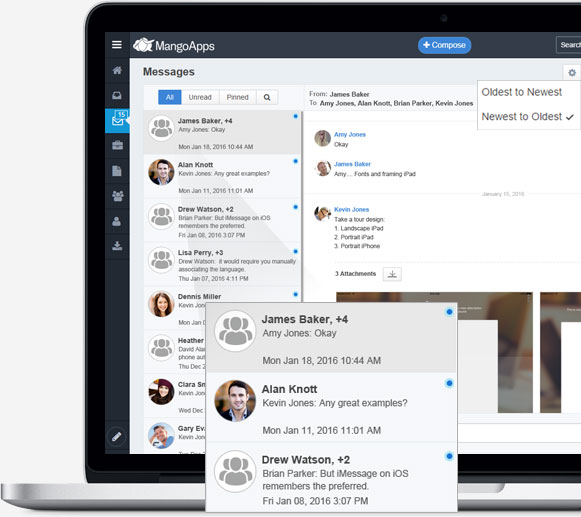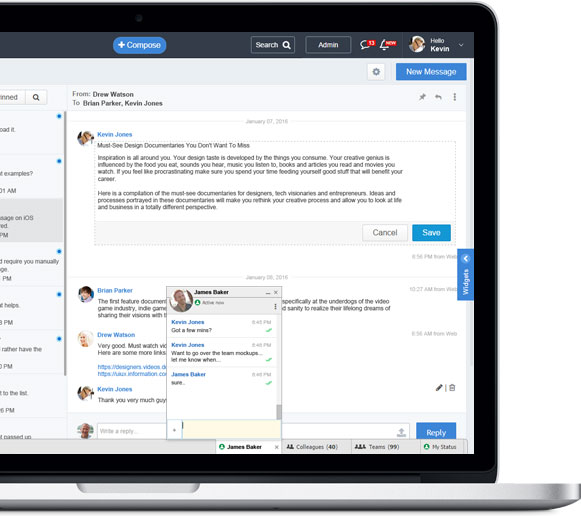 Edit messages or switch to instant messaging
Edit your message after you have posted it to fix any typos or make additions to it. If the colleague is online you get a suggestion to send an IM expediting resolution of critical issues and getting status on things that are time bound.
Full content search
of messages
Search through the full content of your messages to quickly find the private messages you are looking for. All search results are actionable, so you can respond back, invite more people directly from the search results. All matching search terms are highlighted for clarity.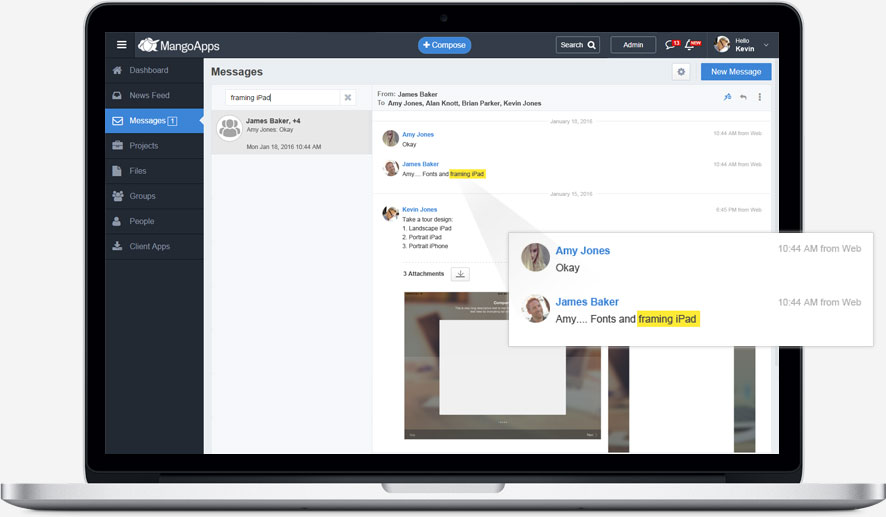 Get read receipt for important
messages
You can send a message and get insight into who has read the message and when. This is a great way to check when you need to know who hasn't seen your important message without flooding your in-box with read email notification for each person in the to list.