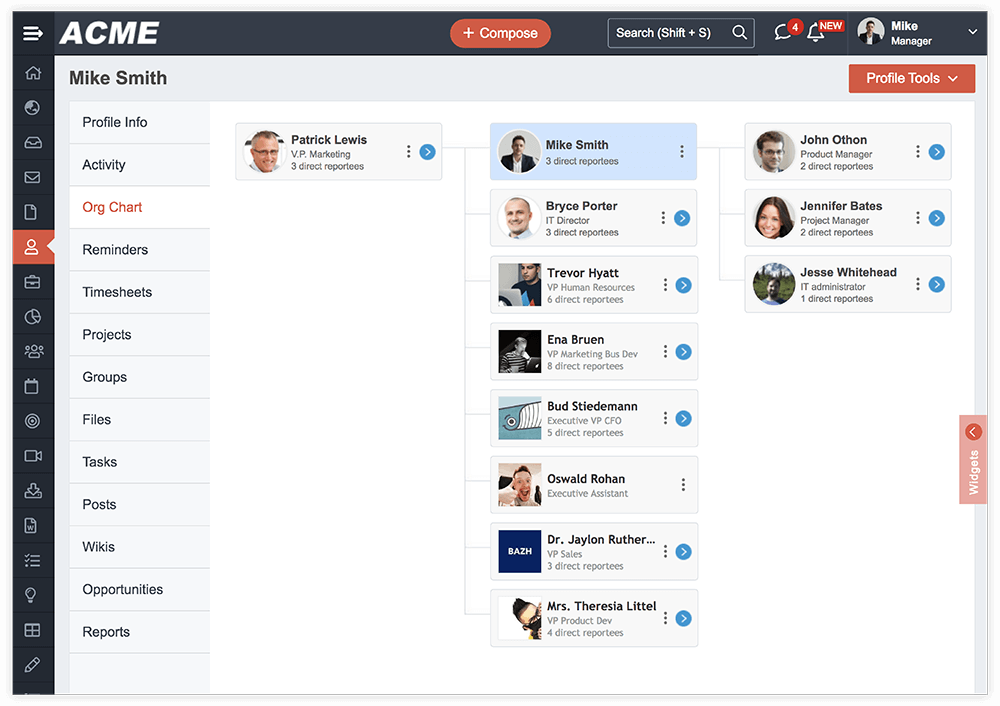 Informative Org Charts
Visual and well-defined org charts help employees see and understand company hierarchy and collaborate more effectively. MangoApps interactive org charts are designed to improve communication and orchestrate success. If configured, clicking on an org chart image will lead you directly to that person's profile page, providing essential information and making it easier to connect.
Clicking on any of the images in the organizational chart leads you directly to that person's internal profile. This makes it easier to see what colleagues are up to and to engage with them. Recent activity allows users to stay up to date with a colleague's projects and anything they're sharing.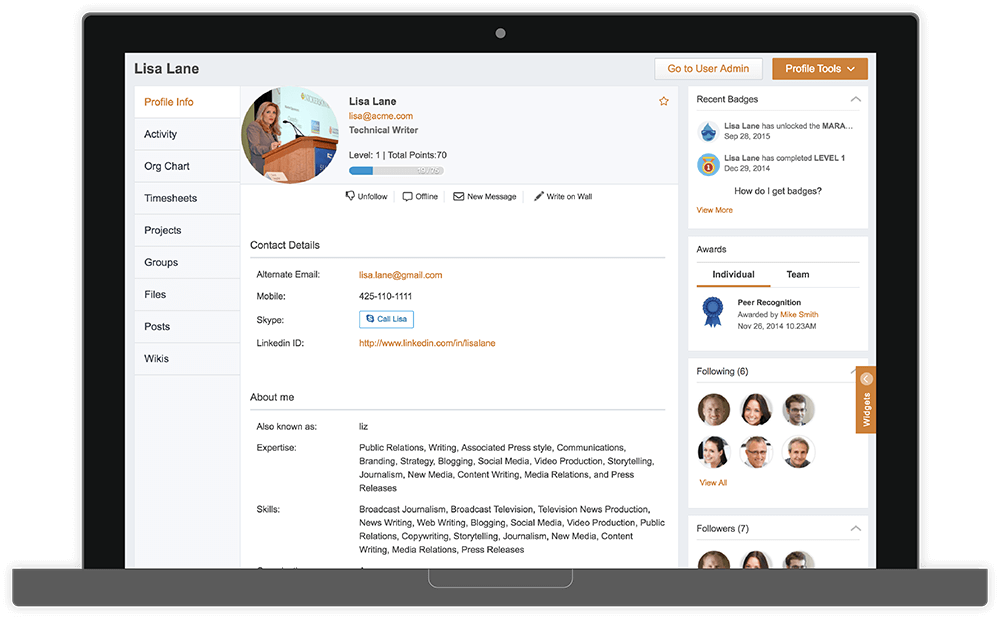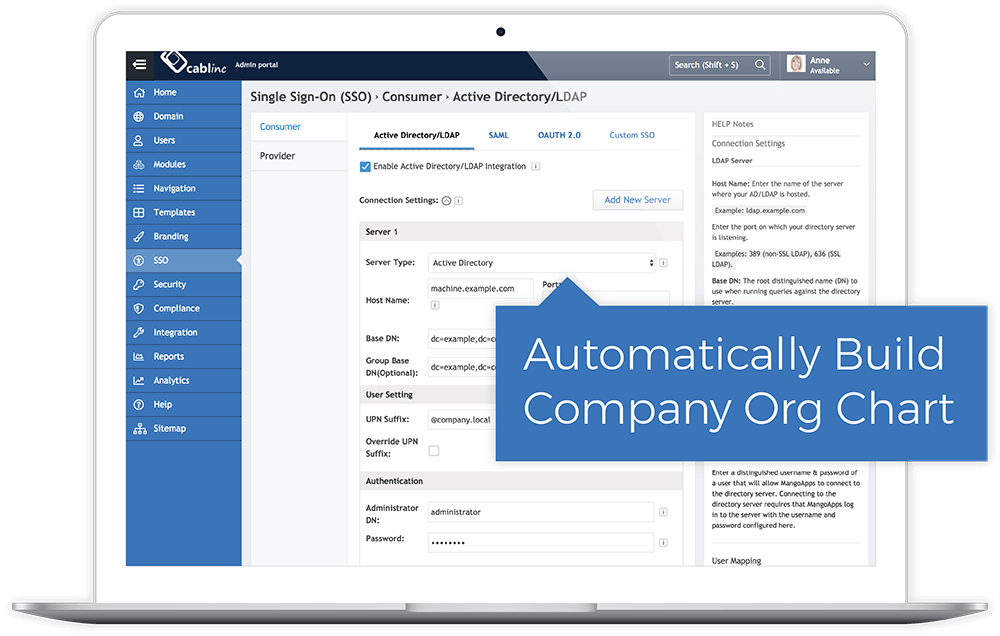 Active Directory Integration
MangoApps also has the capability of automatically building the company org chart based on an existing LDAP/Active Directory database. Org charts controlled by this integration will refer to user mapping outside of MangoApps, meaning changes must be made in the LDAP/Active Directory server.
Any organization's chart can be edited by specified network admins. Admins have the ability to create or invite users manually, assigning an employee ID, permissions, permissions, department, location, and selecting a manager. Users can also be added through a CSV file, from a URL, or fetched from an API source. Once users are created, admins assign individual employees to a manager, colleague, or a direct report as necessary.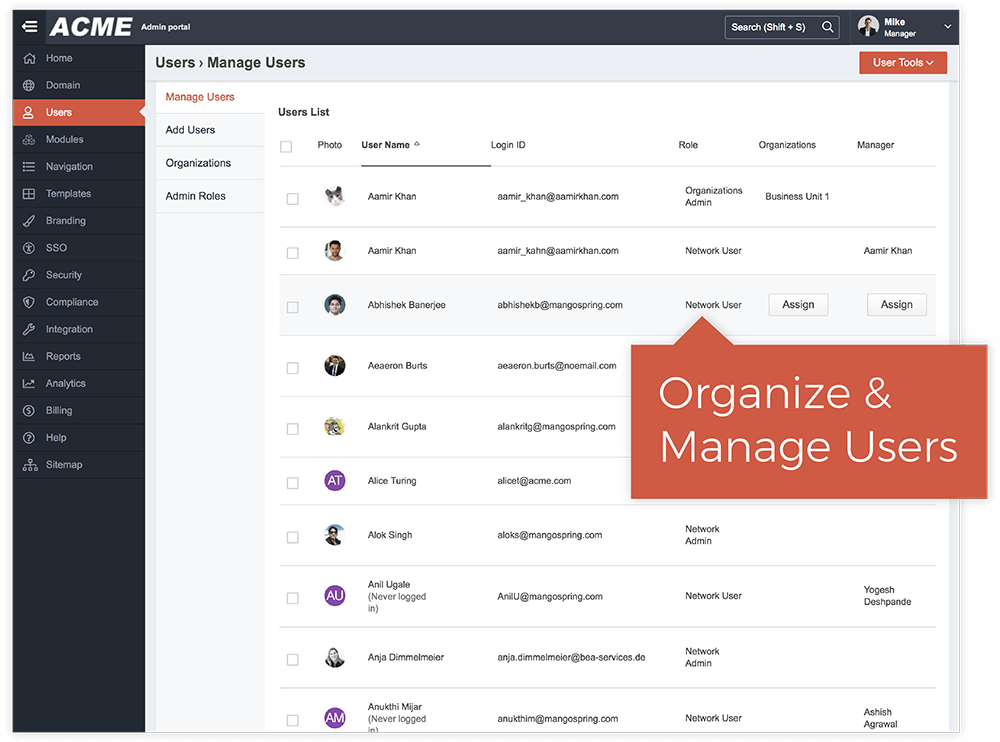 How Our Customers Use Company Org Charts
1

Allow employees to better understand the company hierarchy

2

Connect the organization and create a catalyst for collaboration and success

3

Quickly and easily upload existing organization lists from file lists or LDAP, or easily add new employees to the chart

4

Give employees insight into the rights and responsibilities of colleagues

5

Create easy visualization of departments to enhance coordination and networking

6

Clearly indicate the relationships between department heads, management, and direct reports

7

Make escalation paths obvious with concise hierarchy

8

Engage remote employees who don't get FaceTime with colleagues