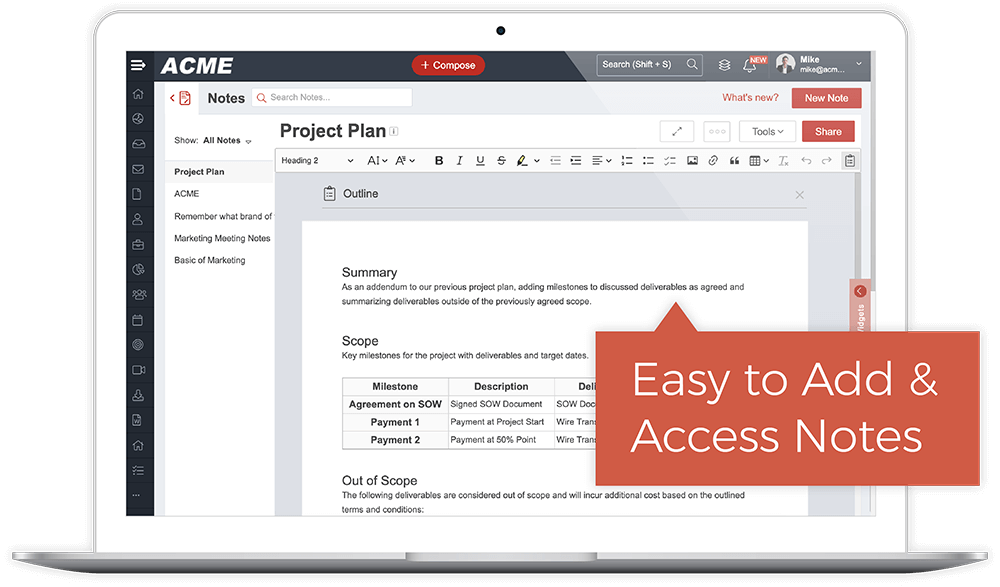 Remember Everything Right In MangoApps
Notes make remembering, storing and keeping track of content easy. From short lists to lengthy research, meeting notes, project status, and collaborative documents, notes keep content safe, secure and organized. Users get peace of mind, letting them focus on the important tasks at hand.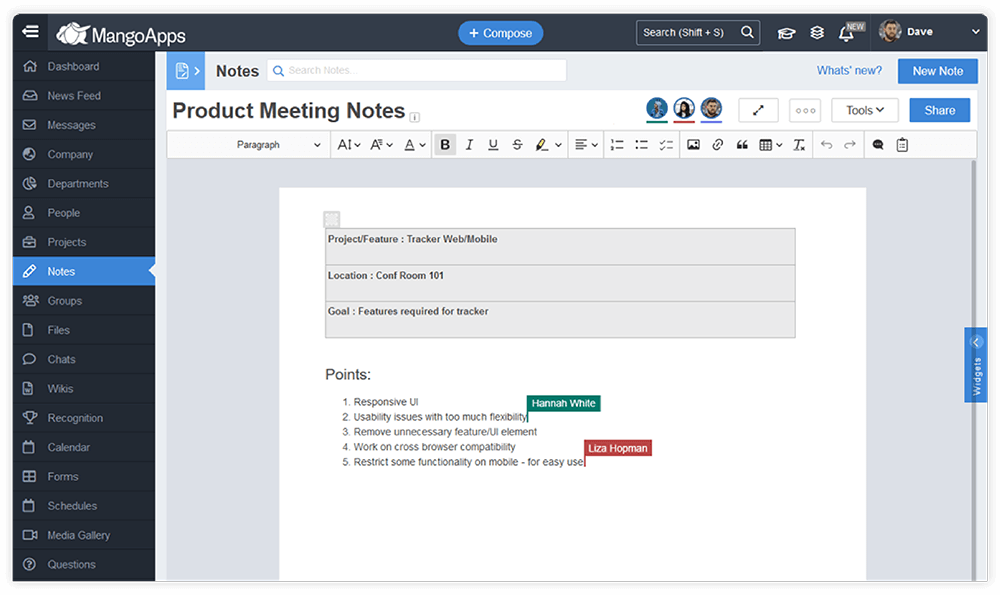 Create and Co-edit In Real-Time
Live and concurrent editing lets everyone see the same note and make live, visible changes in real-time. Inline comments make it easy to give and get feedback to build on ideas. Notes supports 10 simultaneous editors working in one note together at any given time, and notes can be shared with any number of users. Co-editing support exists in Chrome, Firefox, Safari, and IE Edge.
Sharing is made easy with PDFs or shareable links. Authors set permissions as they share, allowing the owner and editors to co-edit and manage permissions. When notes are shared in an update with a team, guest users will automatically have access to the note as well with the same abilities as a network user- with the exception of sharing the note further.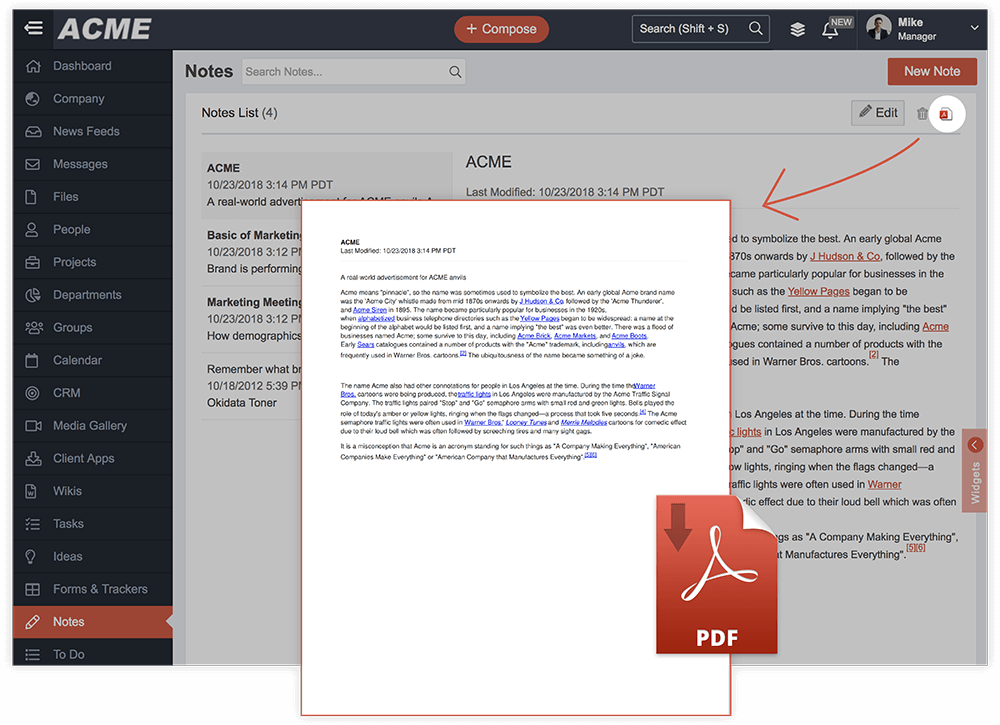 Notes come pre-shipped with a library of purpose-built templates to get started easily. These templates include meeting notes, project planning, project status, weekly status, statement of work, proposal, on-boarding, and training manual. Domain admins can also create custom templates to match the style and needs of the organization.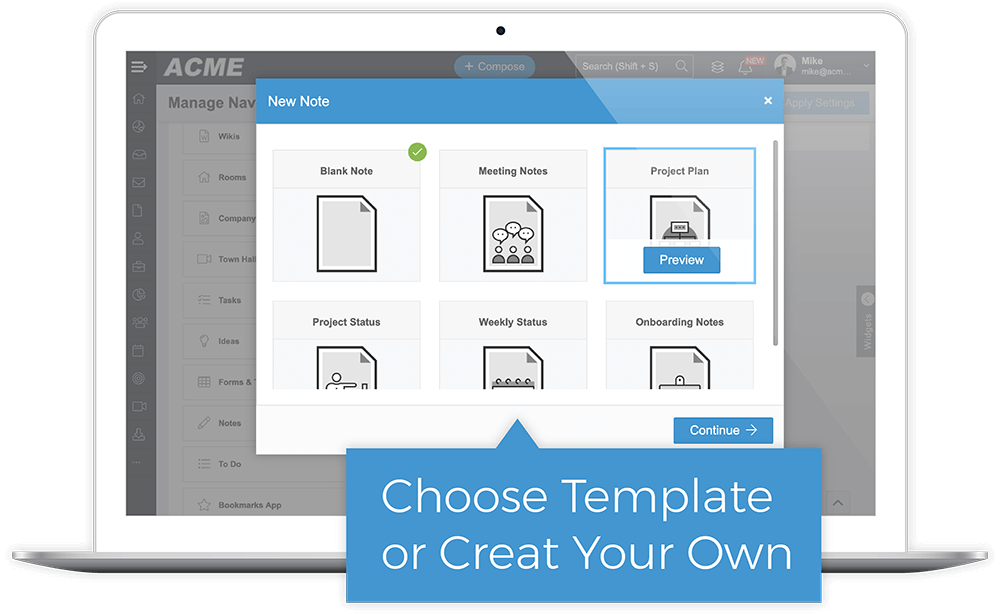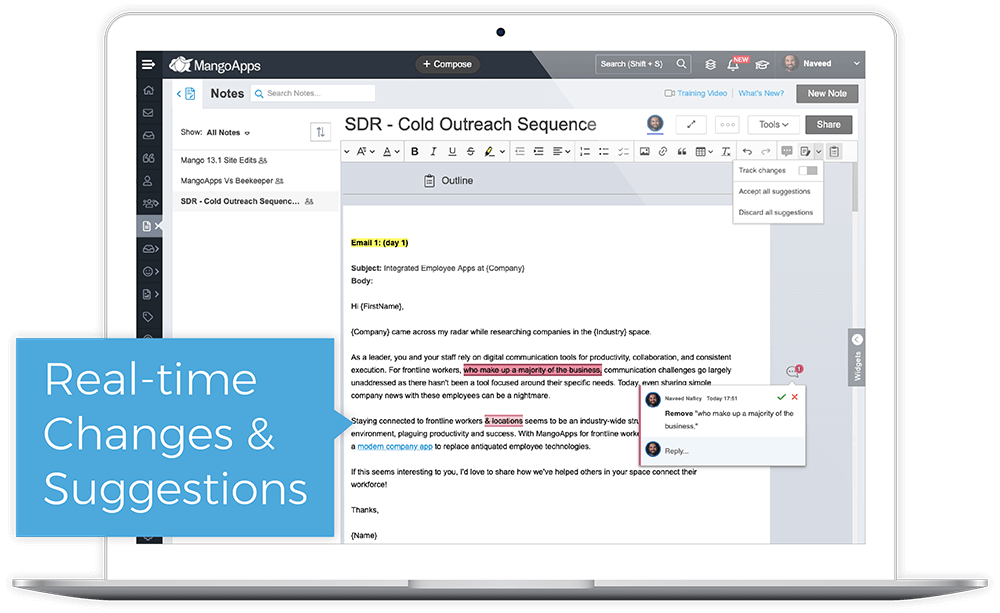 Track Changes and Suggestions
When a note is shared with one or more co-workers, users have the option to enable change tracking allowing co-authors to make edit suggestions. All tracked changes are available in real-time to all note editors, and anyone with edit permissions can accept or reject suggested changes. Color coding makes it easy for editors to identify suggested additions, removals, or edits.
How Our Customers Use Notes
1

Organize and store thoughts, ideas and important information in one area

2

Share and save different notes through PDF conversion

3

Keep content accessible and in sight with the My Notes widget

4

Allow users to keep track of important ideas, actions or thoughts without relying on 3rd party apps or more traditional means

5

Capture meeting notes and project status

6

Co-Author a response to RFP and statement of work

7

Stay organized with your team on action items

8

Optimize brainstorming of challenges and ideas with colleagues