Capture notes to make remembering
simple and stress-free
From short lists to lengthy research, no matter what form your writing takes, MangoApps notes keeps you focused on actually doing the work instead of spending time re-calling the details.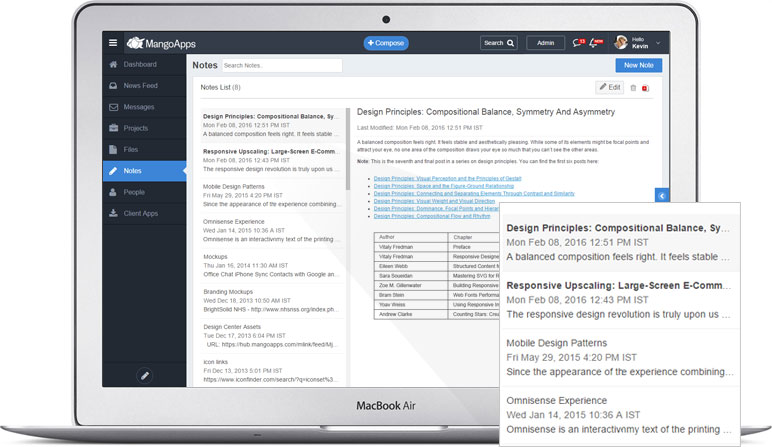 With 1-click create a new note or edit an existing one
Easy & fast to create a new one or edit an existing one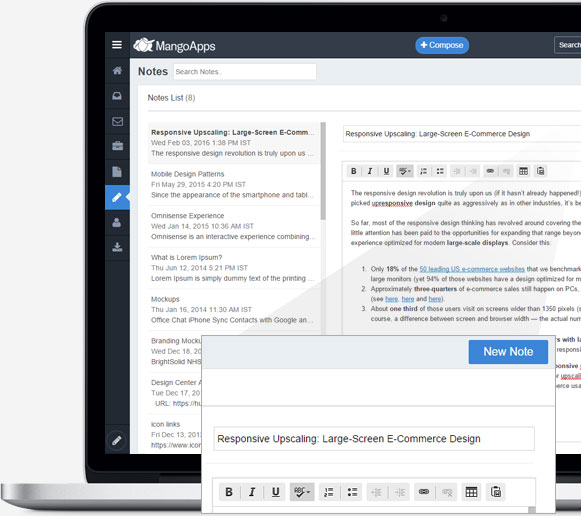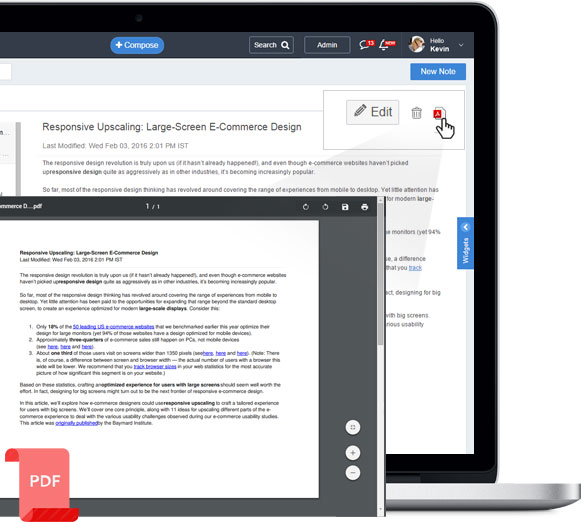 Get a PDF to share for any of your notes
Prefer a hard copy? No problem. Notes come with an option of generating a PDF version.
Fast full content search of all
your notes
Everything is searchable fast, so just keep capturing and when you are looking for anything just use the notes search bar