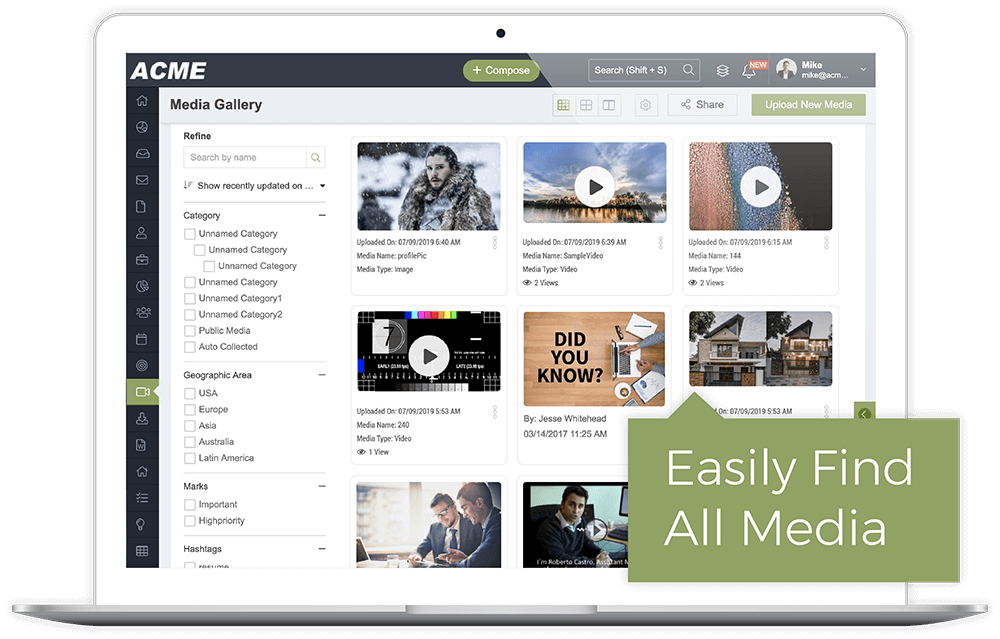 Centralized Spot For Media
MangoApps Media Library rounds up media shared and stored across the company into one centralized location and allows users to keep track of and access media without having to search through projects, departments, or newsfeeds. Using and sharing company media has never been easier.
Upload Videos and Pictures
Users can drag & drop or select videos, pictures and audio files to upload directly into the media library making them accessible throughout MangoApps. Uploaded media is assigned custom fields such as hashtags, geotags, title, creation date, description and more. Users will select the destination folder, and also have the ability to notify team members of the new upload if desired.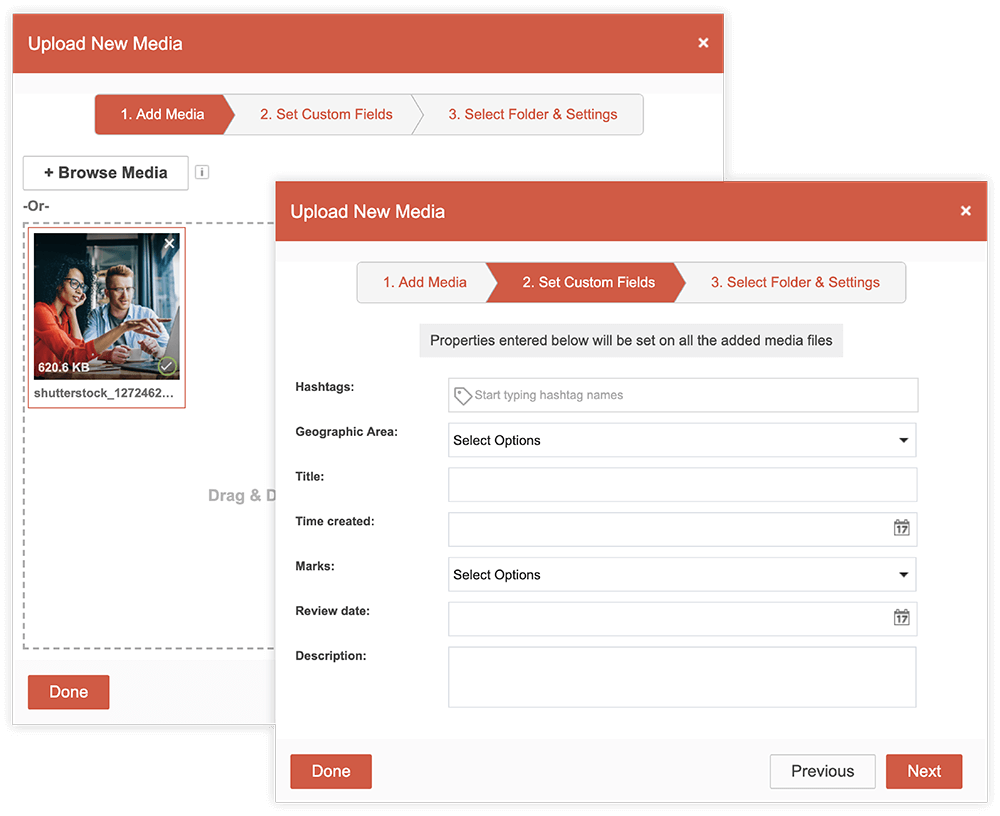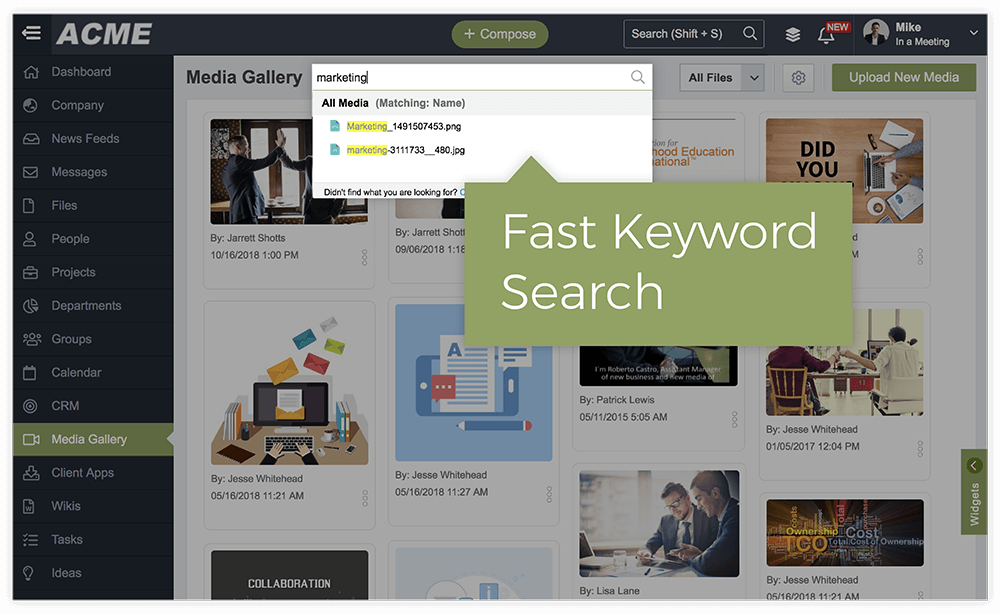 Search and Sort Functions
Users can perform fast filtering on media by category, type, and other custom fields. Narrow down results with comprehensive sorting and filtering features to find the right media files. Advanced filters allow users to even look at media files uploaded by specific users or in specific teams or folders.
Microsoft Presentations (PPT) In The Library
The MangoApps media library supports uploading, viewing, and searching of Microsoft presentation files. They are organized and visible alongside images, videos, and other media files, and with our O365 integration can be opened and edited directly in MangoApps.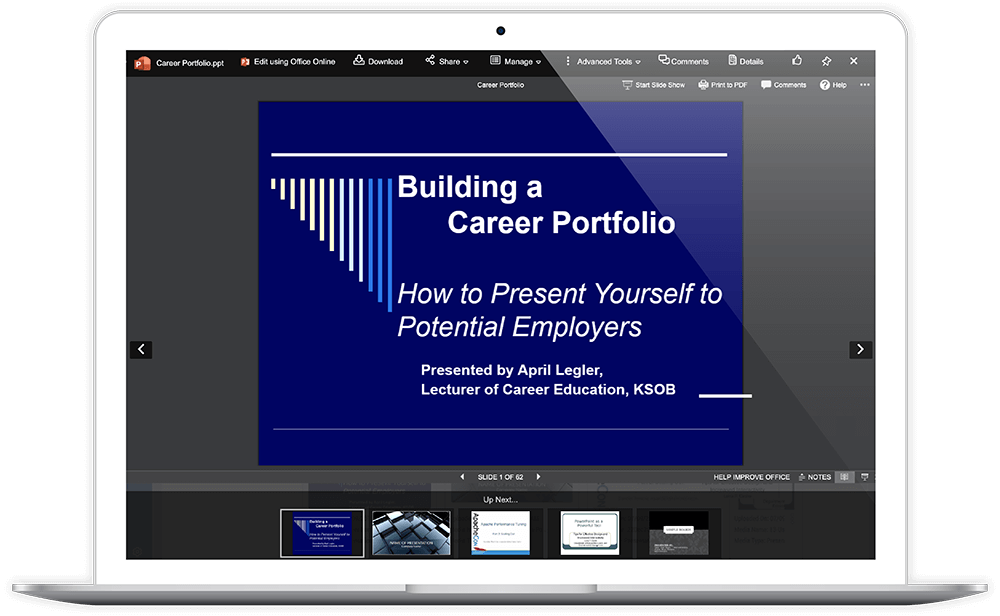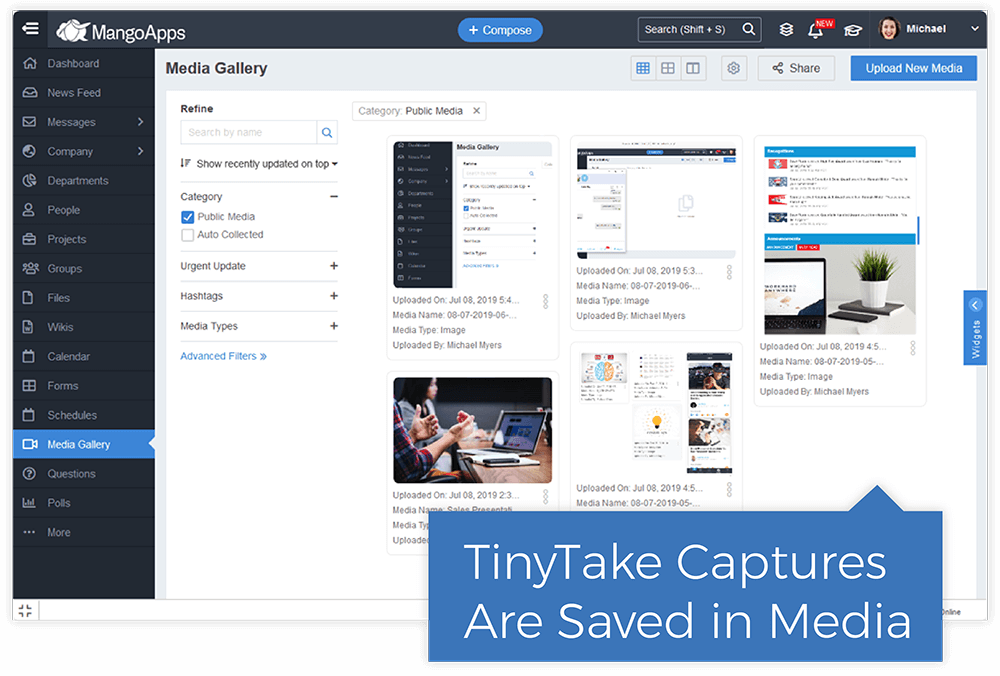 Media files that can be viewed by users outside of the organization with "no sign-on" required will be automatically categorized as 'public media'. TinyTake files uploaded by users in your company are also automatically added here and visible to everyone. Domain admins can configure the visibility of the public file category alongside other media in the library.
How Our Customers Use Media Library
1

Easily access and view media files from a centralized location

2

Share and enjoy large media files right in the network (Up to 2GB)

3

Add media permissions to sensitive and important content

4

Organize and add context to media through hashtags, descriptions and more

5

Use media library as a central hub for company training & development digital assets

6

Access an organized and searchable photo library from company events, celebrations, and conferences

7

Securely share links to media files with your teams