Share, collaborate and vote on ideas
Offer everyone in the company the opportunity to come up with new product ideas that are based on the market trends, and find efficiencies that will help grow your business.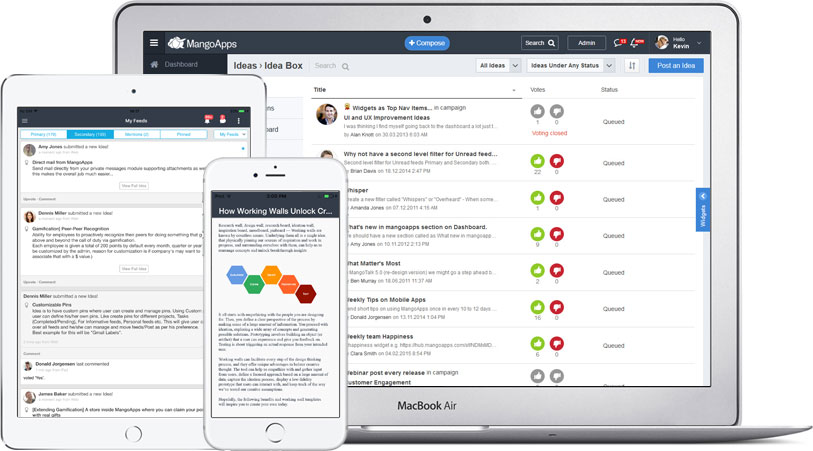 Increase employee engagement by allowing anyone to share an idea from anywhere
Anyone can submit ideas, and their supporting details, to campaigns or as stand-alone ideas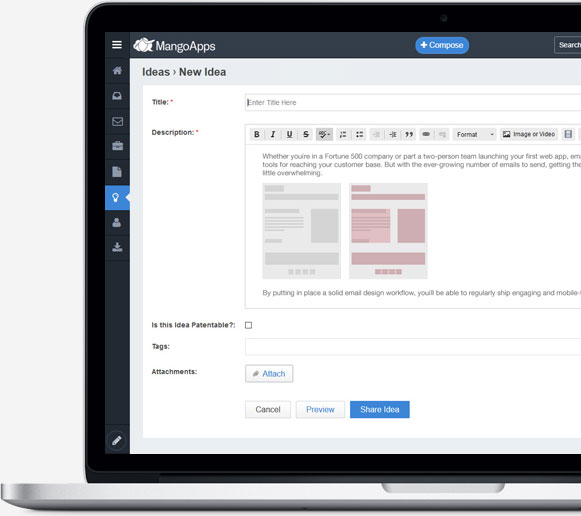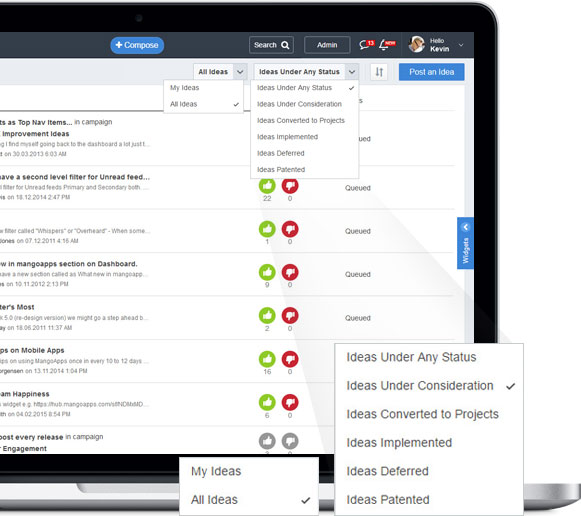 Give visibility to everyone where ideas are in the life cycle, yes/no votes received
Your employees discuss and votes on great ideas. The best ideas bubble to the top.
Campaign management to capture the greatest value from ideas
Fuel smart change by starting focused idea campaigns to deliver meaningful new ideas to market faster while reducing overall R&D costs. Use campaigns to encourage regular activity and transform your business with the help of your employee network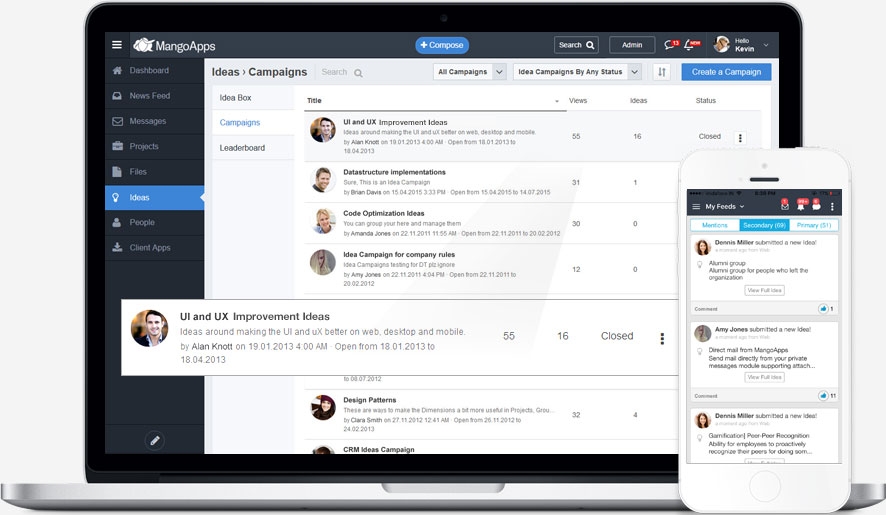 Built-in Idea review life cycle management
Employees may provide numerous valuable ideas, but knowing which one to invest in is often a challenge. With the built-in idea life cycle management you can evaluate benefits, estimate potential costs, forecast future success with greater ease and deliver results with reliability.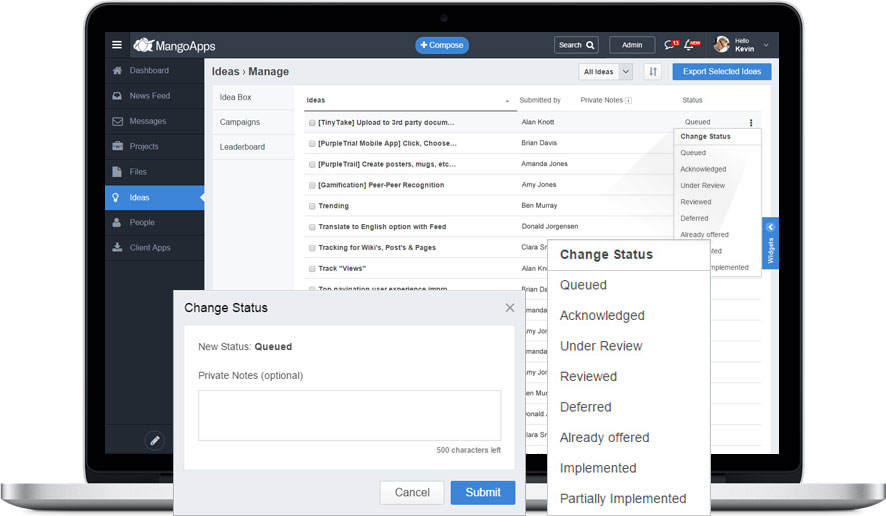 Customize innovation life-cycle-management to meet company needs
MangoApps allows organizations to customize their innovation life cycle management to meet their own needs. Configure the idea stages and idea evaluators in your company before launch, which helps align the idea management process with your organization.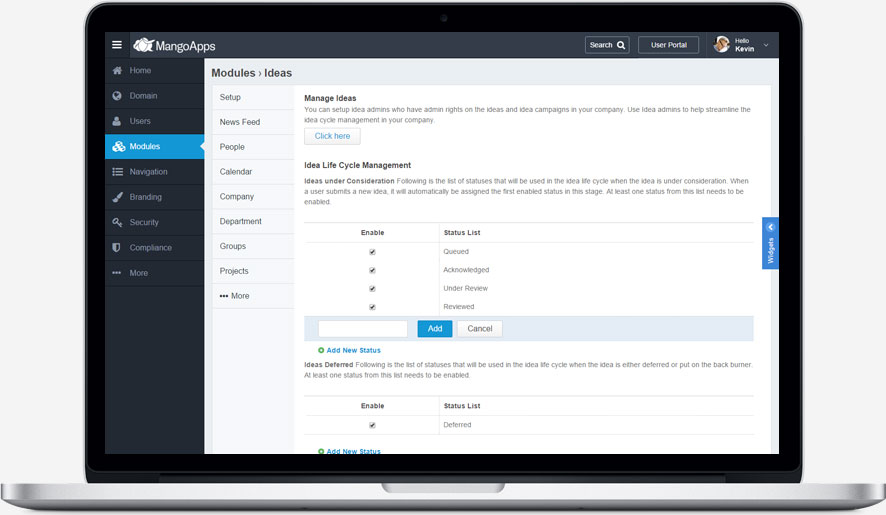 Tagging and searching for ideas is very easy
Users and idea administrators can tag and organize ideas. Anyone can search, and select ideas based on subject, associated tags and more.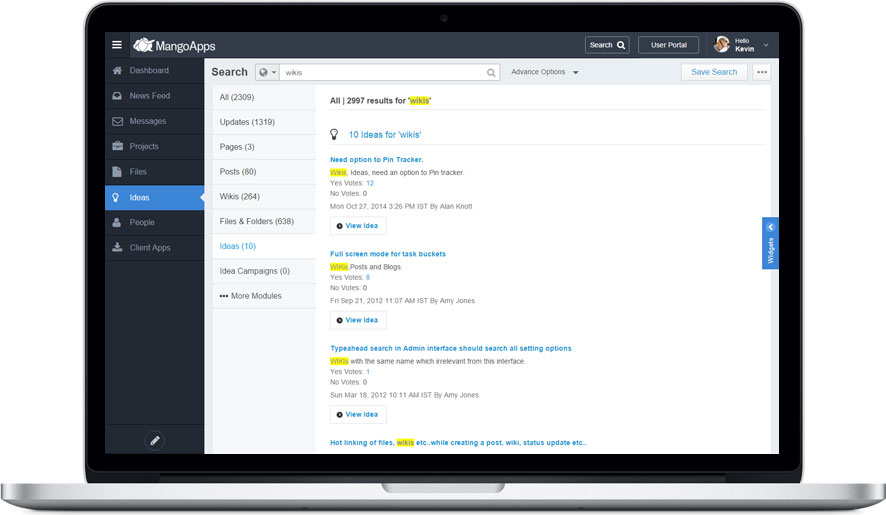 Send your ideas as attachments
Users can submit PowerPoint, PDF etc., as pitches directly with their ideas. These attachments can be viewed online and don't need to be downloaded.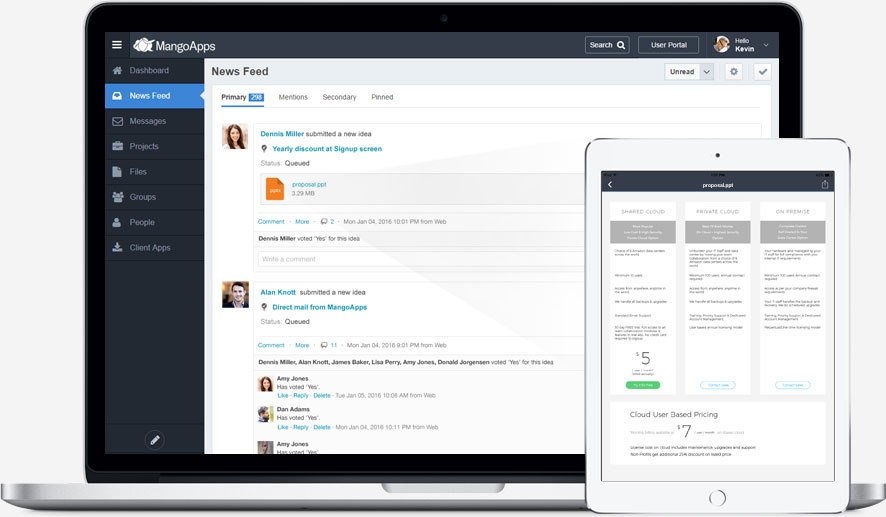 Convert ideas to real projects
Delivering on the selected ideas is the best way to build a sustainable innovation program. MangoApps allows you to convert ideas into projects with modules to order, track and socialize the progress of any idea.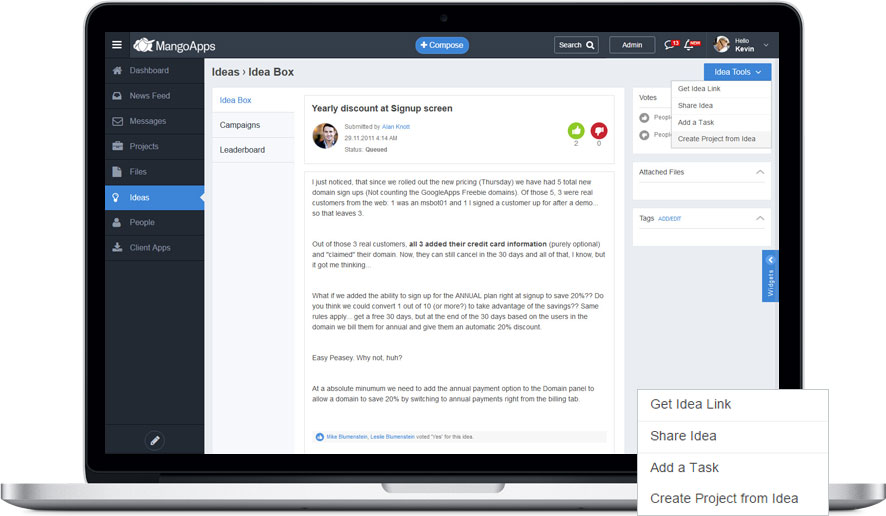 Use idea leaderboards to showcase top ideas idea contributors
Get a list of ideas and idea contributors who are topping the chart in your company