No more conversation silos across
a variety of unconnected departments & groups
With hashtags allow updates, polls, questions, wikis, files and other related posts to be followed easily without the risk of spamming your users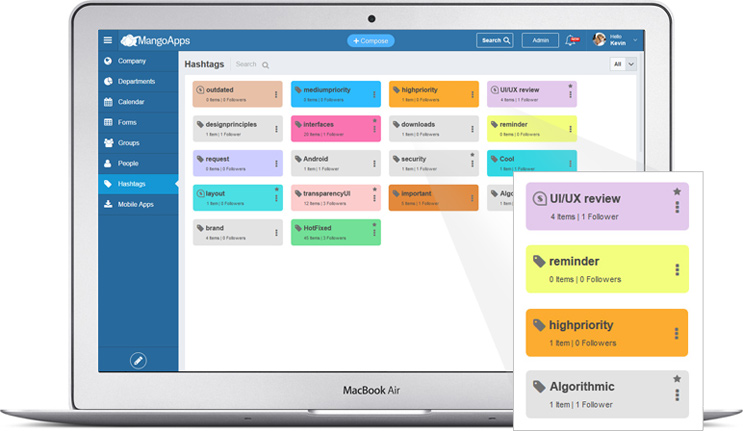 You can follow any hashtag in the company and get real time notifications
Follow a hashtag is a great way to discover content that matters to your work.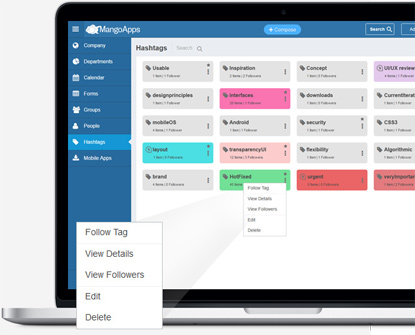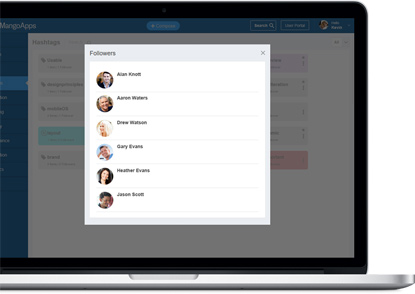 See who else in the company is following a hashtag
Find co-workers who have similar interests and needs to facilitate focussed discussions and knowledge sharing
Automatic permission checking to ensure
access is as per employee privileges
Content of private groups is hidden and inaccessible to users who are not a part of the team even when searching or viewing via hashtags.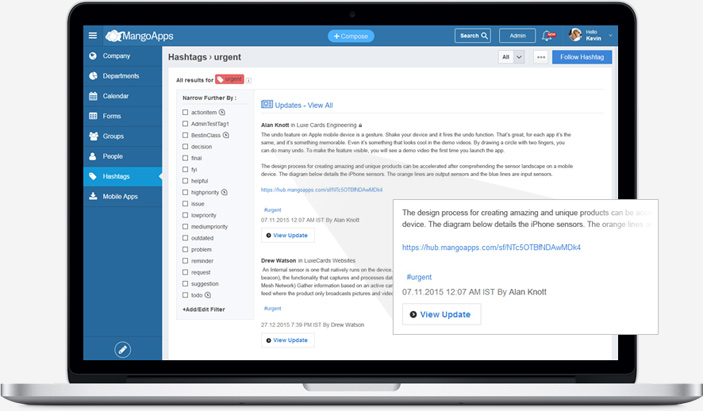 Greater engagement with hashtags
and automatic threading
Posts with hashtags get 2X more engagement than those without. When you add a hashtag to a comment or a reply, the entire conversation or thread becomes associated with the tag providing full context to readers.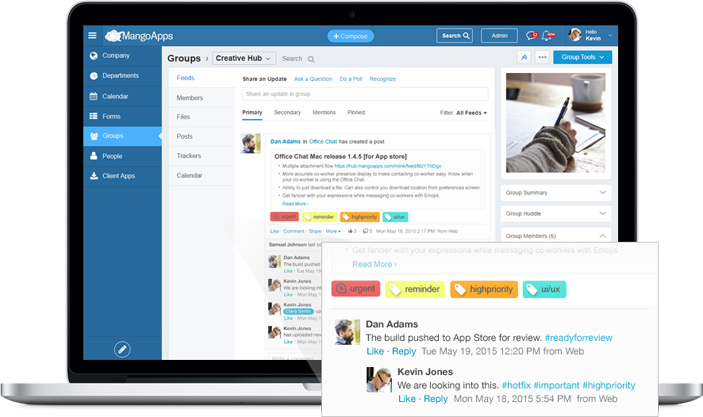 Narrow down hashtags searches by
easily adding more filters to it
Simple way to quickly find more relevant content on topics by ticking check-boxes and seeing the result-set get updated in real time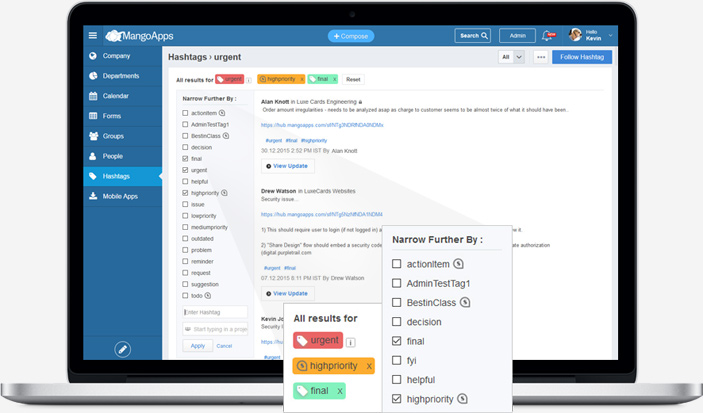 Increase engagement with colorful hashtags
Admins can edit and assign a color along with description to any hashtag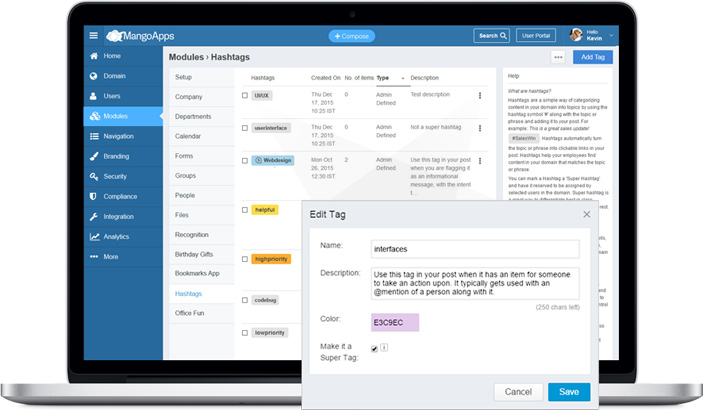 Great admin controls for
management of hashtags
Admins can configure who can create new hashtags. Admins can manage hashtags by easily merging tags for similar topics and deleting un-used ones.