Attach And View Files From Any Device
Uploading files to any page, discussion, or post is effortless and allows users to effectively collaborate.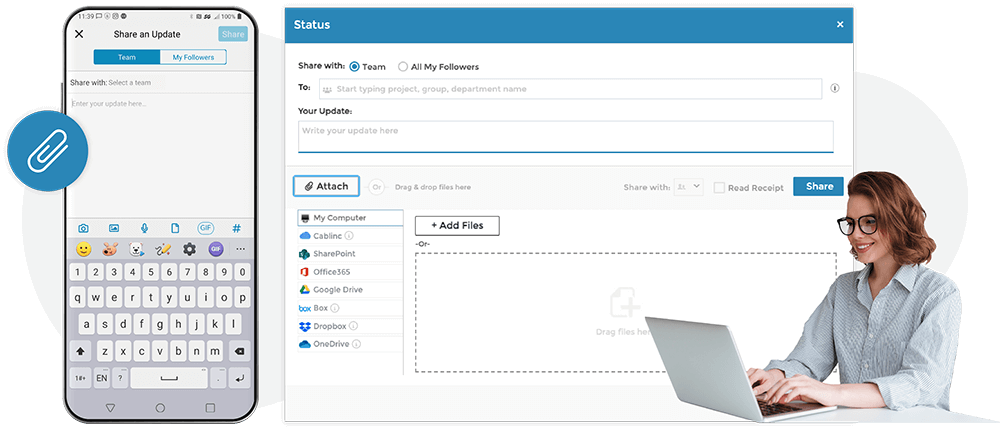 Comment & Collaborate
Users can comment and react to attached files and posts, collaborate offering ideas, feedback, and edits.
Zip File Viewer
Share, open, and view zip files with ease. The built-in file viewer opens zip files, and converts documents, giving users access to its contents for viewing on any device.
Automatic Virus Scanning
MangoApps scans within attachments, including compressed files, and obfuscated files. Any threats are quarantined and unavailable for download to avoid spreading the threat.
Integration
With Other File Repositories
MangoApps integrates with Sharepoint, Box, DropBox, and more. This provides users with a great way to share and collaborate on all kinds of files located in other file storage services.
How Our Customers Use File Sharing
Collaborate On-The-Go
Attach, share, and allow users to view files right inside the app
Improve Efficiency
Save time by finding files or documents in posts with the powerful search tool
Share Files
Access and share files from Box, Dropbox or other file repositories
Comment & React
Comment and react to files and posts to collaborate with colleagues