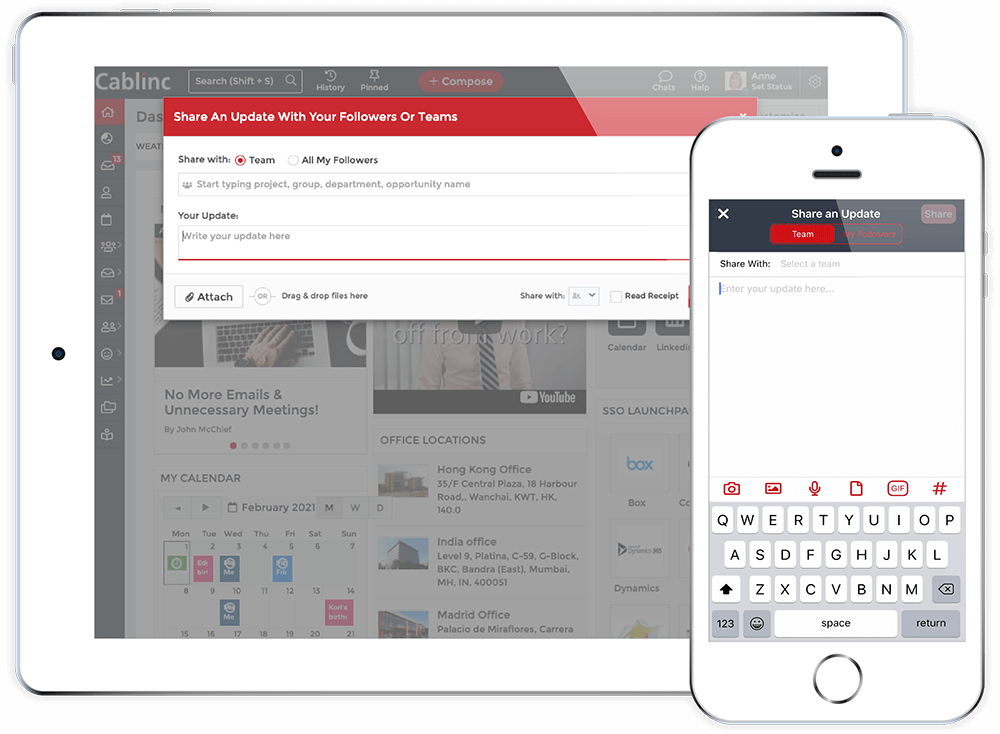 Attach and View Files From Any Device
Uploading files to any page, discussion or post is effortless, and allows users to attach any number of files as needed up to 5GB per file. The built-in file viewer powers viewing of file content on any browser by converting documents into a format that displays beautifully in web or mobile apps.
Upload Files Through Email
Easily upload files to a specific folder by email. Folders have unique email addresses generated displayed in the 'upload email address' dialog. In addition to giving users and guest users the ability to upload files through email, third party file uploads or report downloads can be pointed to this email address to automatically feed files.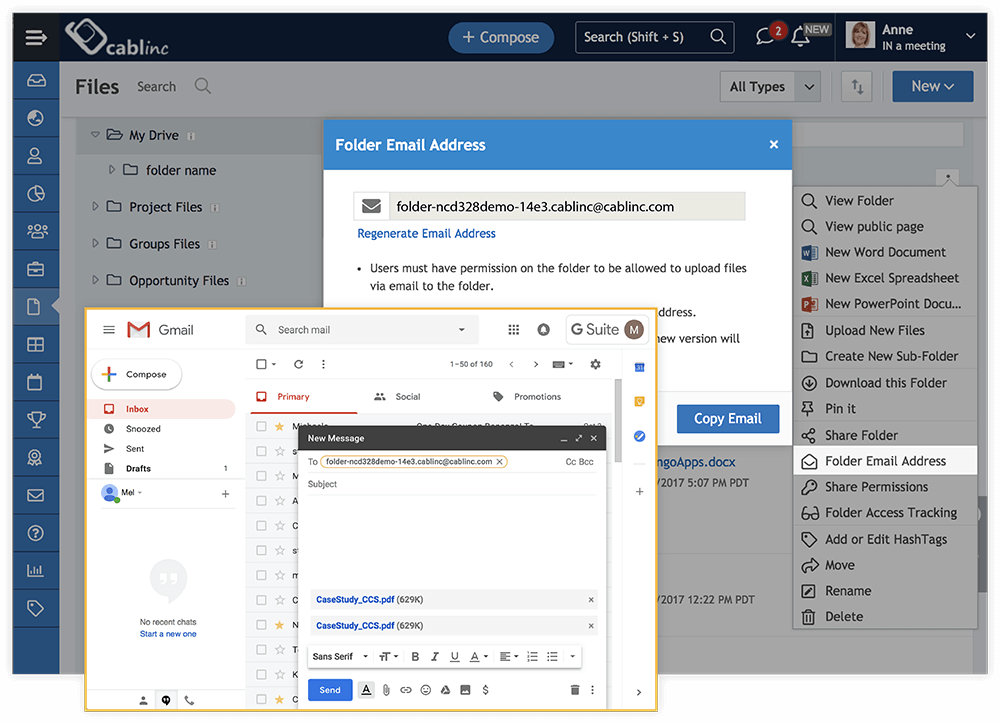 Armed with the ability to detect more than 1 million viruses, malware, trojans, and other malicious threats, MangoApps scans within attachments, including compressed files, and obfuscated files. Any threats are quarantined and unavailable for download to avoid spreading the threat. Infections are logged and immediately sent to the admin and uploader via private message.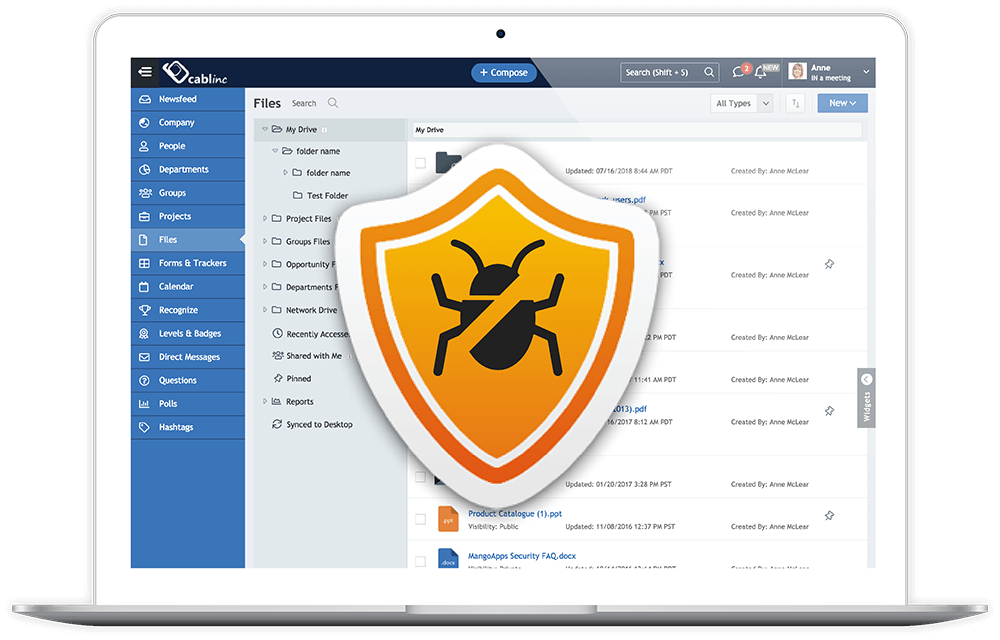 How Our Customers Use File Sharing
1

Attach, share, and allow users to view files right inside the app

2

Save time by finding files or documents in posts with the powerful search tool

3

Access and share files from Box, Dropbox or other file repositories

4

Comment and react to files and posts to collaborate with colleagues

5

Upload files through email with smart email alias'
Bring your frontline and office teams together on one common platform
It has never been this easy to create the perfect employee experience for your deskless and deskbound workers. Contact us to discuss requirements, pricing, rollout and support. Get your free demo today!